In the spirit of bringing Global Filipinos closer to home and as part of building on the #StrongerTogether campaign, GMA Pinoy TV visited various Fil-Am communities and offices in the United States to celebrate Filipino American History Month (FAHM) this October.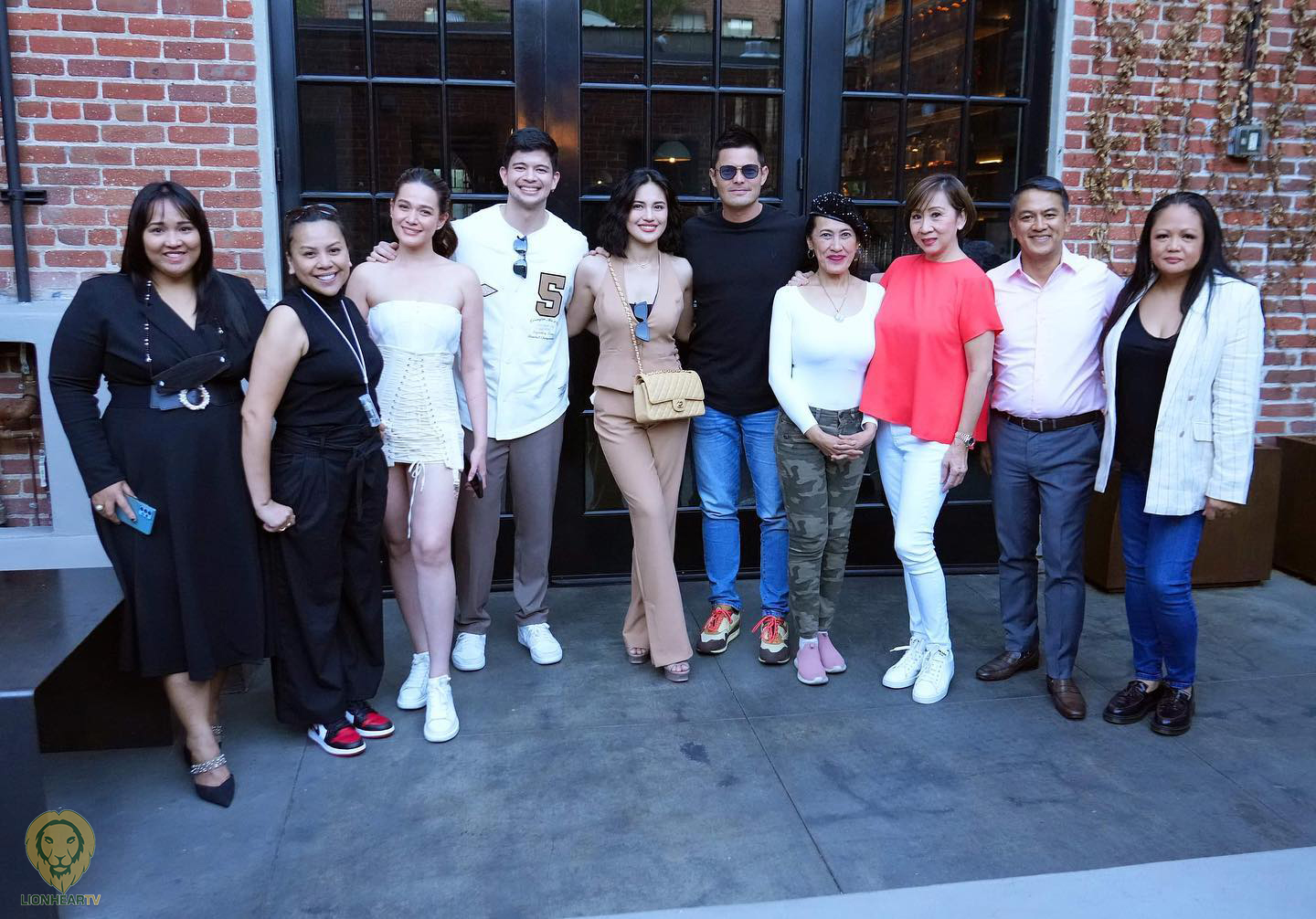 Introduced by the Filipino American National Historical Society in 1992 and officially recognized in 2009 by the U.S. Congress, FAHM commemorates the first arrival of Filipinos in the country in Morro Bay, California on October 18, 1587.
With the coinciding FAHM and GMA Pinoy TV's 17th-anniversary celebrations, the GMA Pinoy TV team took every opportunity to visit different Fil-Am communities, embassies, and consulates during its US trip.
GMA International First Vice President and Head of Operations Joseph T. Francia met with New York Deputy Consul General Arman Talbo for the turnover of Stronger Together coloring books to the Philippines New York Consulate.

The "Stronger Together Coloring Book" was a project of NY-based Filipino-American Special Education teacher Deirdre Levy with visual artist AJ Lavilla along with fellow Fil-Am artists Erwin Ong and Mark Torres. She distributed the coloring book to school children as a mental health intervention in the face of the pandemic challenges and Asian Hate crimes. Initially distributed in New York City and in partnership with GMA Pinoy TV, the "Stronger Together Coloring Book" has now expanded distribution to San Francisco, Los Angeles, Chicago, and Houston.
Mr. Francia also met with Department of Migrant Workers Secretary Susan "Toots" Ople to discuss possible collaborations.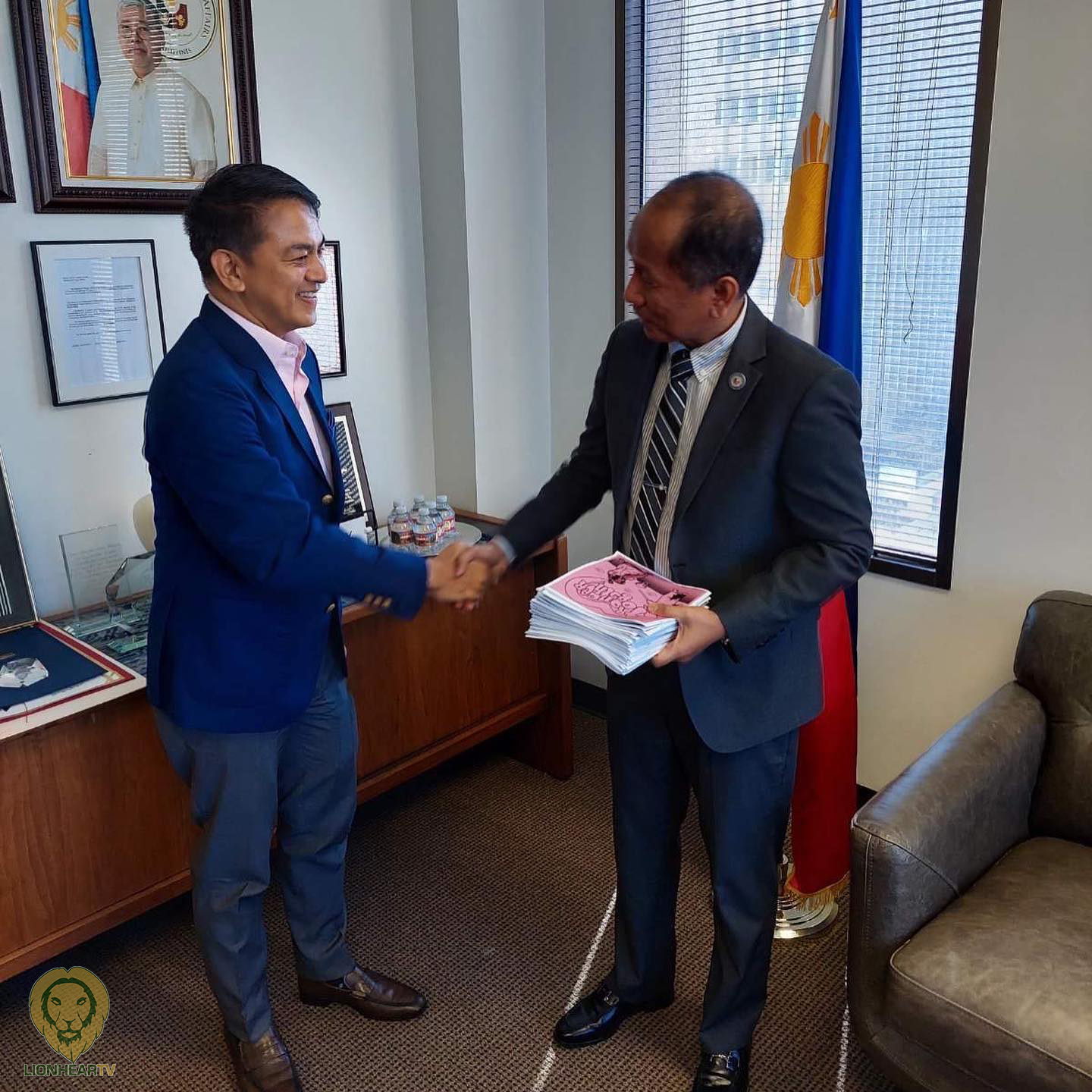 GMA Pinoy TV's First Vice President Joseph T. Francia and Marketing Director Beth Climaco-De Guzman had a courtesy visit to the Philippine Consulate General (PCG) in Los Angeles. They were welcomed by Consul General Hon. Edgar Badajos, Consul Marie Alnee Gamble, and Cultural Officer Hazel Manahan-Mendoza along with Information Officer Mary Grace Leano, and former Eat Bulaga host and Kapuso, Ruby Rodriguez.
During the visit to the PCG, Francia also turned over copies of Stronger Together coloring books to Consul General Badajos.
Prior to the GMA Pinoy TV concert in California, LA's oldest Filipino community, the Filipino American Community in Los Angeles (FACLA) hosted a welcoming ceremony for the Kapuso headliners of the "Together Again" concert.
Bea Alonzo, Aiai delas Alas, Julie Anne San Jose, Rayver Cruz, and Dingdong Dantes together with Director Mark Reyes and GMA Executives, Oliver Victor B. Amoroso and Darling De Jesus – Bodegon got to meet 13th District Councilman Mitch O'Farell, Vice Consul Macrise Corrado who shared an overview of the Fil-Am history and the importance of the Historic Filipinotown (HiFi) Gateway landmark in the community. Gracing the event are FACLA President Trinity Foliente, and Filipino American Service Group, Inc. (FASGI) Board President Celina Taganas-Duffy.
The Kapuso stars definitely did not miss the chance to take photos at the historic landmark. Also called the "Talang Gabay" ("Our Guiding Star") designed by Fil-am artist Mr. Eliseo Art Silva. The Gateway is a tribute to the significant contributions of Filipino immigrants to the economic development and socio-cultural diversity of Los Angeles and the entire United States. 13th District Councilman Mitch O'Farell and Vice Consul Macrise Corrado provided an overview of the FilAm history, contributions made to the community, and the importance and significance of the Historic Filipinotown (HiFi) Gateway landmark. Fittingly, the landmark included a parol design element, since it is a symbol that is deep-rooted in the Filipino culture, that matched GMA Pinoy TV's intricately-designed Parol turnover to FACLA.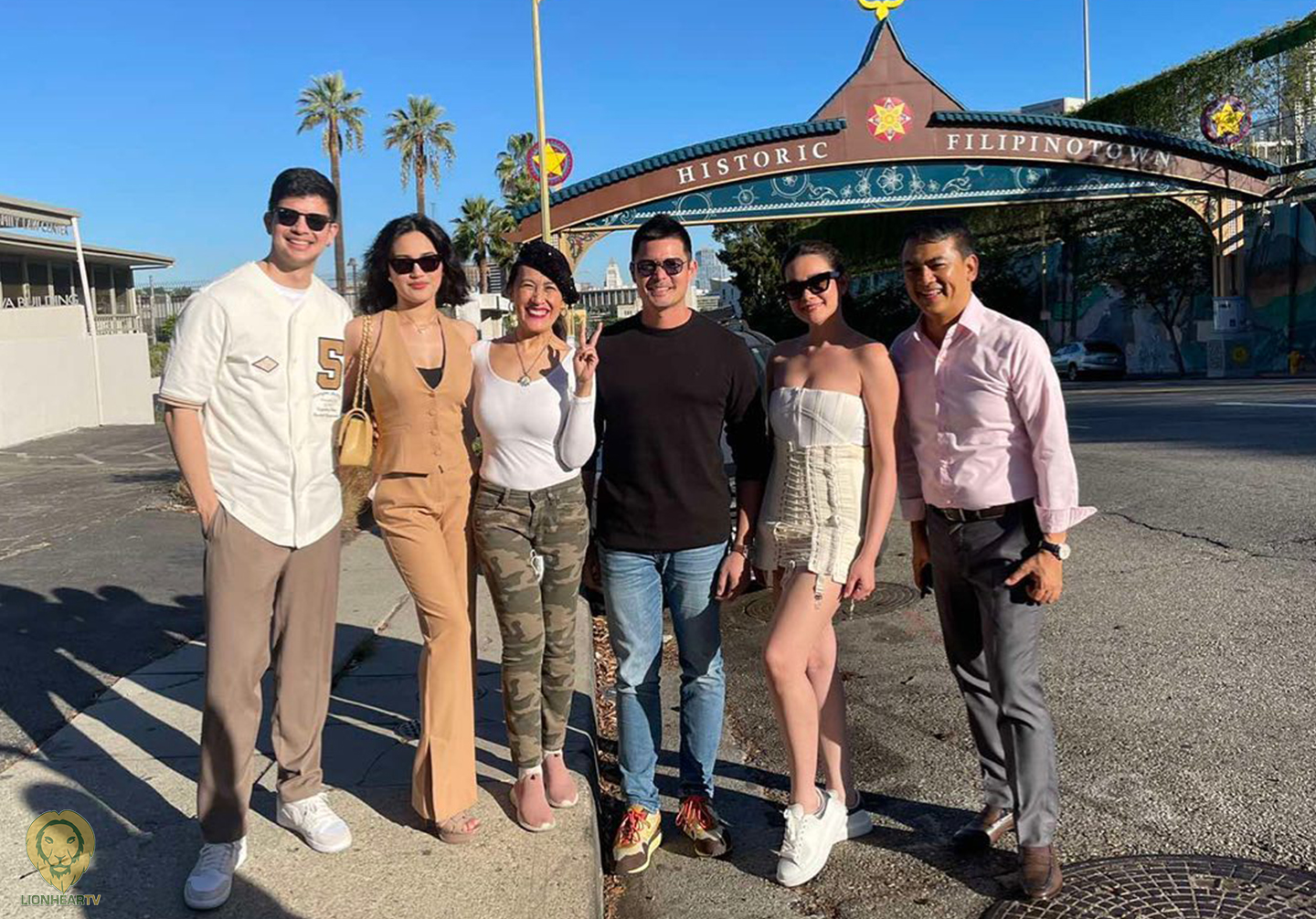 After the momentous visit to the Filipino Gateway Arch, the "Together Again" team was welcomed by Chef Vallerie Castillo-Archer, the first Filipina Executive Chef in LA at the Kodo Restaurant for a dinner courtesy of the latter. This extraordinary Filipina is part of GMA Pinoy TV's documentary special in celebration of the Filipino-American History Month. "Ti Panagawid Ko" (My Homecoming), produced by GMA International's Senior AVP Cheri Domingo and her programming team, features the homecoming of Chef Valerie after 30 years of being away and living her life in the US. GMA Pinoy TV follows her journey as she rediscovers her roots, reminisces about her childhood and gives back to her homeland – Batac, Ilocos Norte.
GMA Pinoy TV's Mr. Francia and Ms. De Guzman also had a courtesy visit to the Philippine Consulate General in San Francisco. They were welcomed by Consul General Neil Ferrer, Deputy Consul General Raquel Solano, Consul Rowena Pangilinan-Daquipil, and Vice Consul Adrian Baccay.
GMA Pinoy TV also met with various Filipino Communities in the US: Fiesta in America President Nanding Mendez, Filipino Young Leaders Program (FYLPRO) 2022 President Leezel Tanglao and FYLPRO Treasurer Frederick Alain Docdocil, and Filipino American Arts Exposition (FAAE)'s President Al Perez toured them at the Calligra Filipino art display with artist Ian "Taipan" Lucero at the PCG San Francisco building.
"On this recent visit, I had the opportunity to meet new friends and reconnect with old ones. I was inspired once again by the energy and diverse talent that Filipino Americans contribute to this vibrant city," wrote Francia in the new GMA Pinoy TV web column, "The #StrongerTogether Journal" where he shares hope-filled stories in various parts of the world.
"Individually, each Filipino is already an achiever, impressive in his/her own unique way, and when we pool these talents to complement each other, we can truly be a force to reckon with and that's how we become Stronger Together."
For the latest stories on GMA Pinoy TV events and Filipinos abroad, visit www.gmapinoytv.com.
Comments