The current rise of digital banking leaves consumers with so many different bank options to choose from. Aside from convenience, another factor that users are considering in choosing the right digital bank for them is the one that can help them save and be smart in handling money.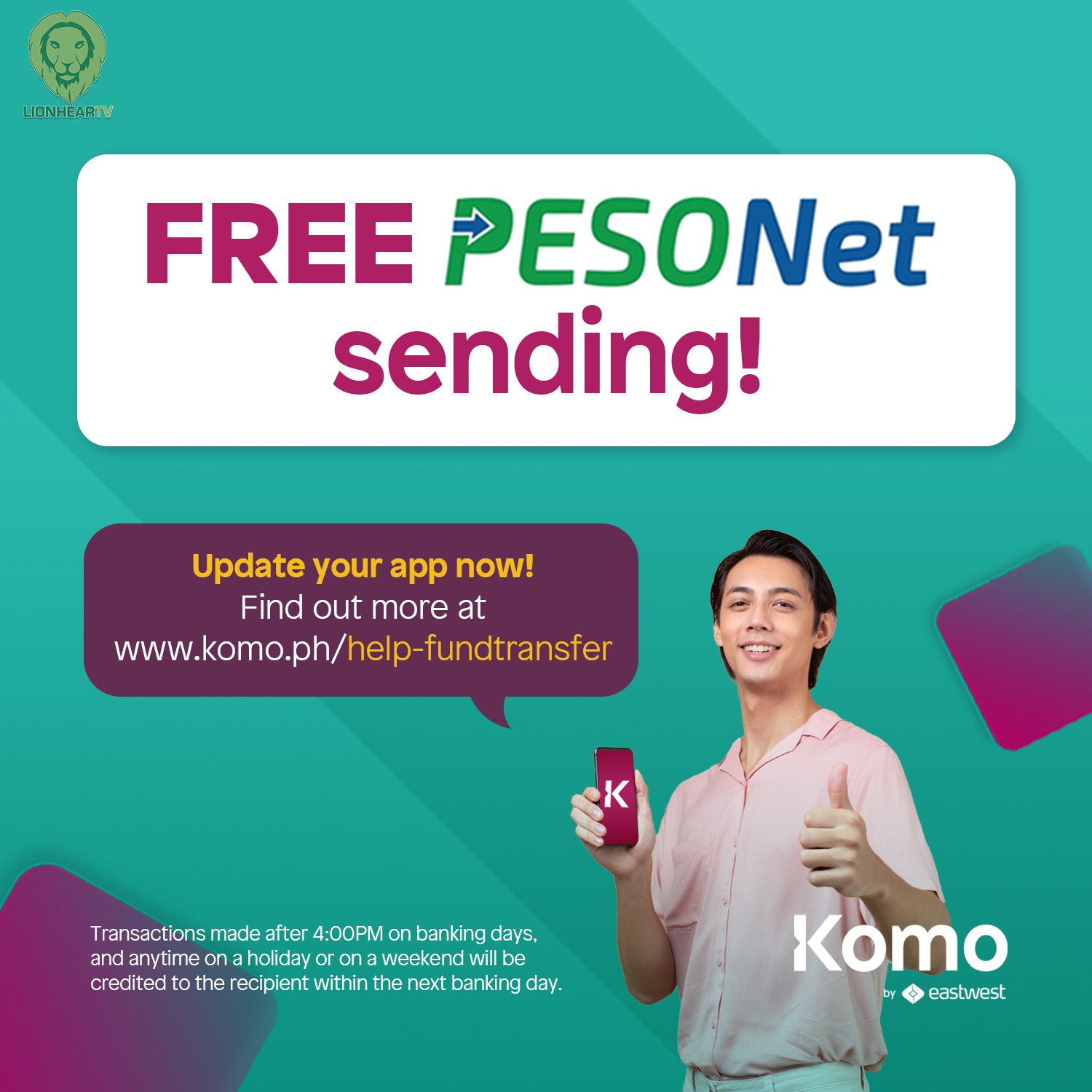 That's why we have some good news for all digital banking patrons: Komo, EastWest's digital banking service, is here to offer FREE interbank transfer services via PESONEt while for urgent transfers, only an Php8.00 fee will be spent via InstaPay – the lowest fee that the market can offer – a legit tipid hack where customers do not need to worry about the fuss of high-cost transfer fees!
As part of Komo's ways to level up the users' wais digital banking experience, PESONet interbank transfers are free-of-charge! Customers can enjoy free transfers for as much as Php 500,000.00 per transaction and up to Php 1,000,000.00 per day. Transfers via PESONet made before 4:00pm on banking days (excluding weekends and holidays) will be received within the same day.
One more way to enjoy free transfer services is by being on Komo! Users can maximize and enjoy the FREE Komo-to-Komo transfers where funds and payment transactions at any amount can be sent in a snap – another ultimate tipid hack!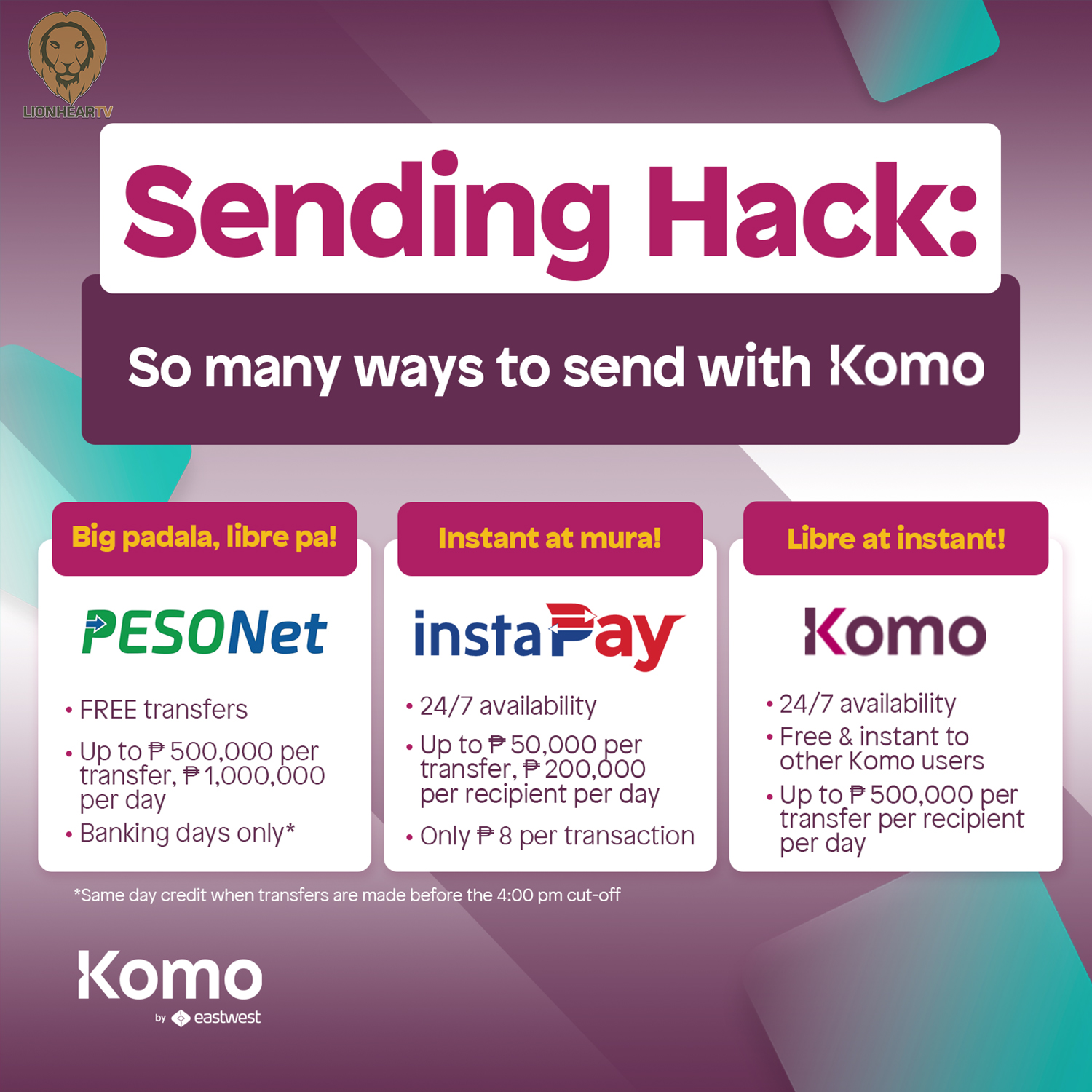 Lastly, to consumers who often use InstaPay as their trusted ally in bank transfers, they can enjoy a much cheaper fee worth Php 8.00 per transfer to other banks using Komo – the lowest transfer fee up to date! Komo users can transfer up to Php 50,000.00 per transaction, and up to Php 200,000.00 per recipient per day through InstaPay. This benefits those who want to make urgent transfers and instant payments.
By offering different sending services, Komo meets whatever sending needs their customers may have. From instant transactions to sending larger amounts, Komo's got you covered!
Living up to its promise, Kontrol Mo Pera Mo, these Komo e-bank transfer services are just one of Komo's ways to provide reliable, convenient and secure services in simplifying the lives of Filipinos when it comes to money management – ensuring that users will have more control and flexibility in managing finances!
To know more about Komo's convenient and hassle-free fund transfers, click here: https://www.komo.ph/help-fundtransfer.
Open a Komo account now in just five minutes by clicking this link: https://komo-ph.onelink.me/bFI9/017z3x5m.
Check out their convenient banking features and stay tuned for more offerings and updates!
Comments