At the media conference for Viva Prime's launch, which LionhearTV covered on January 19, Viva Entertainment heads discussed what viewers should expect from their newest streaming platform.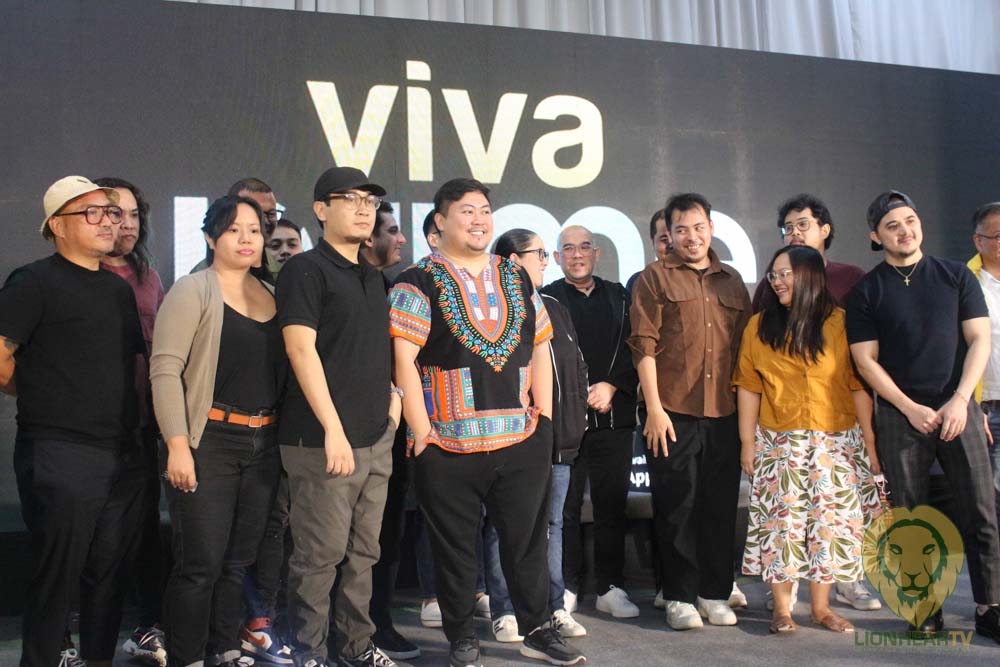 COO and President of Viva Films, Vincent del Rosario clarified that the Viva Prime platform resides within the Vivamax app.
"It's a separate streaming platform, pero it resides within the same app. Meaning, kapag pumasok ka ng Vivamax na app, kung current subscriber ka, you'll see a tab that you'll click on and then parang mapapasok ka naman doon sa Viva Prime."
He explained that they conceptualized the platform to provide easier access for Vivamax viewers.
"Ginawa namin 'yung with sir Ronan here, 'yung design noon para mas madali for subscriber, especially 'yung five million plus–six million plus na subscriber para may easy access na sila. They don't need to register here and go through the motions. So it's a matter of subscribing, so mas madali."
SVP and COO, of Vivamax, Ronan De Guzman, further elaborated how the app would work house Vivamax and Viva Prime.
"It's a singular app, whether Google app or Huawei– when you enter the main lobby, you have two doors, one is Max, and one is Prime. 
"So you can choose to enter Max or Prime. We're doing that so that the subscribers we have today [and] won't be burdened with downloading another app and registering [and all of that.]
"And continuously, we are evolving the app [that you] see today into many more products."
SVP for Content Creation and Development of TV Production and Creative Research, Valerie del Rosario, differentiated the content they would include in Vivamax and Viva Prime.
"More risque in a way ang Vivamax, a little edgier. Si Viva Prime would be more for everyone. So mas accessible siya sa panglahat."
De Guzman highlighted their global demographics and viewership under Vivamax.
"Technically, counting all territories, we are about 110 territories covering [the whole] Asia, America, South America, and some countries in Africa, the Middle East, and Europe no. Pero, as for the total number, more than 85% are still coming from the Philippines. And we do have something like 23,000 foreign subscribers across the world. And, it's actually foreigners who are our audience, not just Filipinos watch Vivamax already."
Chief Content Officer Epik Studios, Inc. and Chief Marketing Officer Viva Holdings, Inc, Director Paul Basinilio, cited their inclusion of advertisement under the Viva Prime platform.
"Eventually, Viva Prime would become your premium streaming service na– I would like to specify na AVOD platform. So just the big difference with the SVOD, kasi subscription-based 'yun. Itong AVOD, is basically what we're targeting as well, the advertisers. So dapat 'yung content na ginagawa namin, should also be parang welcome by the advertisers, so basically, para siyang network."
As for the subscription cost, Vincent del Rosario shared the specific rates for the newest streaming platform.
"VivaPrime will be available for only P49 or enjoy it ads free for just P99 a month. VivaPrime has positioned itself to be the most affordable quality entertainment that is proudly Filipino."
Viva Prime becomes available on the Vivamax app starting January 29, 2023.
Comments