Fans went wild over the tandems of Aljon Mendoza-Jayda Avanzado, Kobie Brown–Andi Abaya, Rob Blackburn–Maxine Trinidad, and Francine Diaz–Seth Fedelin's promposal for the upcoming Star Magical Prom.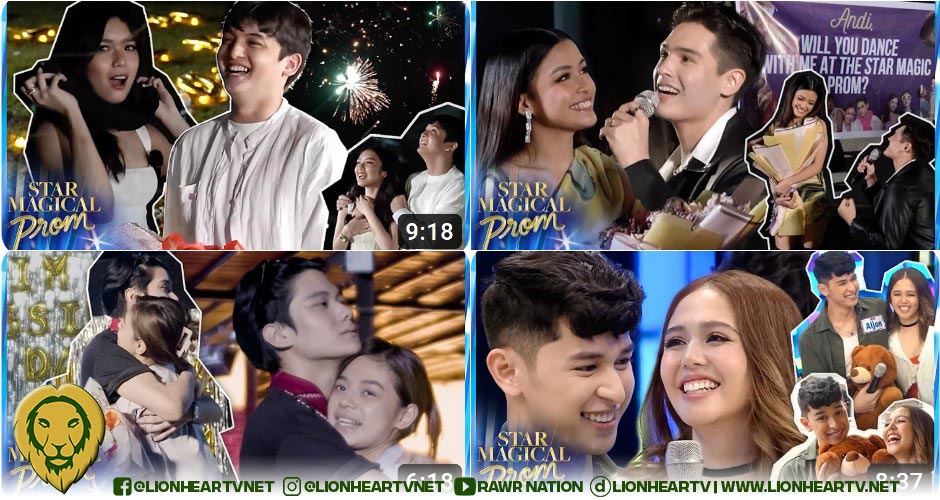 On March 17, the YouTube Channel of Star Magic, ABS-CBN's premier talent agency, posted series of videos featuring Star Magic artists' gimmicks for the upcoming first-ever Star Magical Prom.
On their It's Showtime guesting, Mendoza asked Avanzado to be his prom date. The latter said her sweet "yes."
Fedelin surprised Diaz with a dinner date promposal. The latter accepted the former's proposal.
After their Teen Clash Premiere Night, Brown sang for Abaya. The latter said "yes" too.
Blackburn also sang his heart out for his promposal to Trinidad, accompanied by a marching band.
https://twitter.com/oncerobxine/status/1636688093909749760?s=20
In celebration of Star Magic's 30th anniversary, the said Star Magical Prom event will be on March 30.
Comments