Recently named the celebrity ambassador of the travel aggregator app, Happy Hotels, the Brazilian model looks back on living in the Philippines for 13 years. He finds a "home" in the country.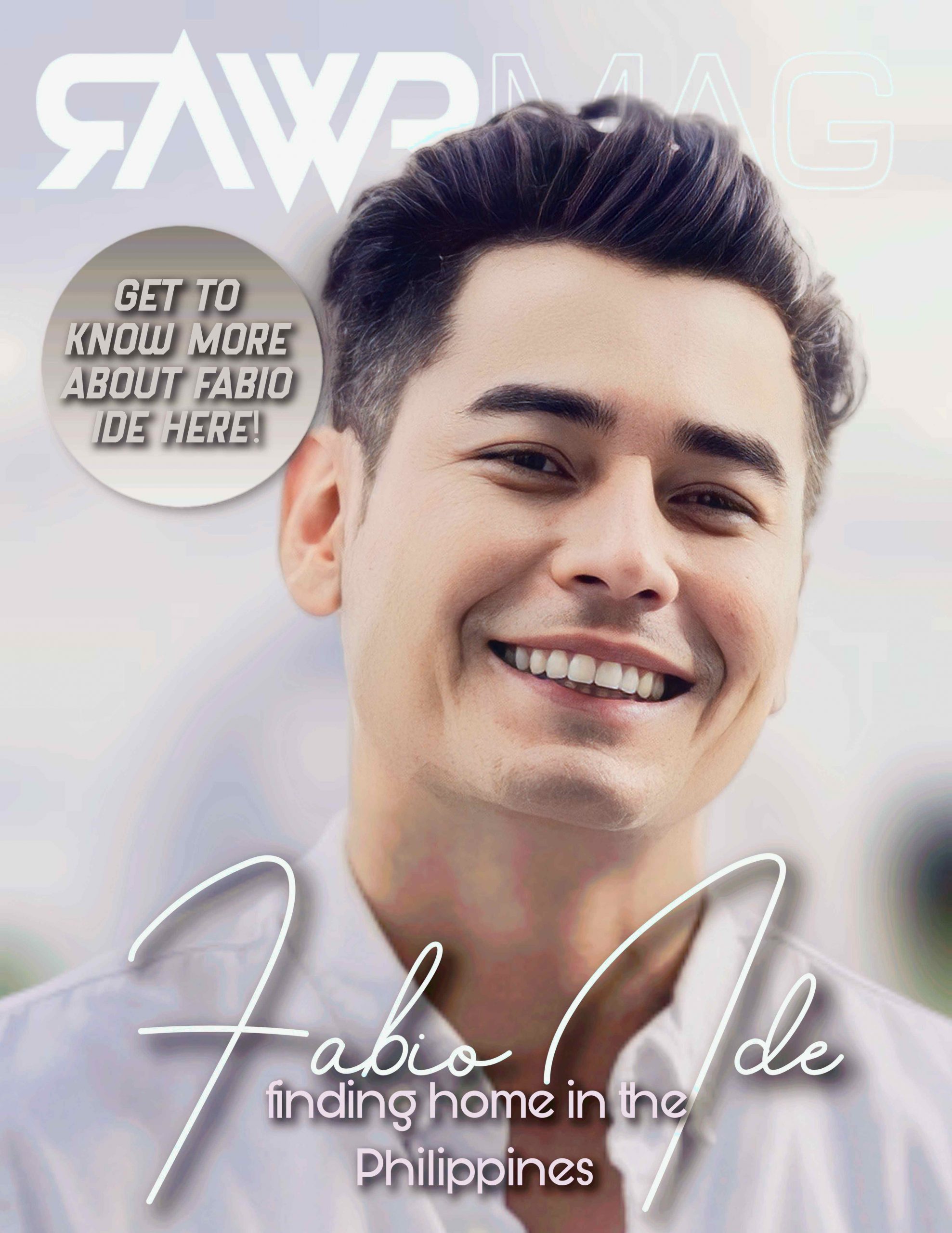 Fabio Ide is one proud Filipino-at-heart Brazilian. One of several actor models to hail from Brazil, the debonair 39-year-old takes pride in living in the country for more than a decade and developing an intense fondness for the culture and being one with the locals.
During an interview with him on the day of his launch as a travel aggregator app, Happy Hotels' brand ambassador, last March 31, in Tagaytay City, Ide spoke passionately of his love for the Philippines and its people, and about how he intends to reside in the country for as long as possible.
Leaving Brazil and coming to the Philippines.
Ide was 19 when he decided to leave Brazil and travel around the world. He found his way to the Philippines after living in other countries like Japan and Spain.
"Traveling Manila from Brazil, I was 19 years old. I could not even speak English. I left my parents and told I was only gonna go to Hong Kong for three months and I would be back to finish my school, and (that) was twenty years (ago). So, it's been 20 years that I've been traveling around the world," he shared, recalling how he bade adieu to his Brazilian homeland.
"I've been here for the past 13 years—happiest 13 years of my life. Philippines has been my home and I would never take that for granted. I just love being here, and I love what I do," he added.
Blending in with the locals, immersing oneself in the culture
The Brazilian gentleman soon realized the possibility of establishing a career in the Philippines. He was keen enough to see the need to understand the culture of the country he was about to embrace.
"Being here for 13 years, kailangan talaga eh. Kailangan talaga mag-Tagalog, " he said, recalling his showbiz career beginning in the country. Ide was with GMA Network for a decade, before shifting to Viva Artist Agency.
"Syempre pag may teleserye ako, pag may show ako, Viva, 'yung mga boss they would always tell me na, 'Oh Fabs, ano Tagalog ah, bawal mag-English ah'. And I'm like, sige po, try ko ah," he laughed. Ide pays attention to and respects the culture and traditions of every place he visits. This is precisely the reason for his fervid desire to give back to the Filipino people, by learning how to live with them.
Realizing he had found his home in the Philippines.
Being in the Philippines for nearly 14 years, Ide shared his realization of what has now become home to him.
"…when I went back to Brazil, and I didn't go home for like 4 years yata. Tapos pagdating ko sa Brazil, for the first time ever, that wasn't my home anymore," he said.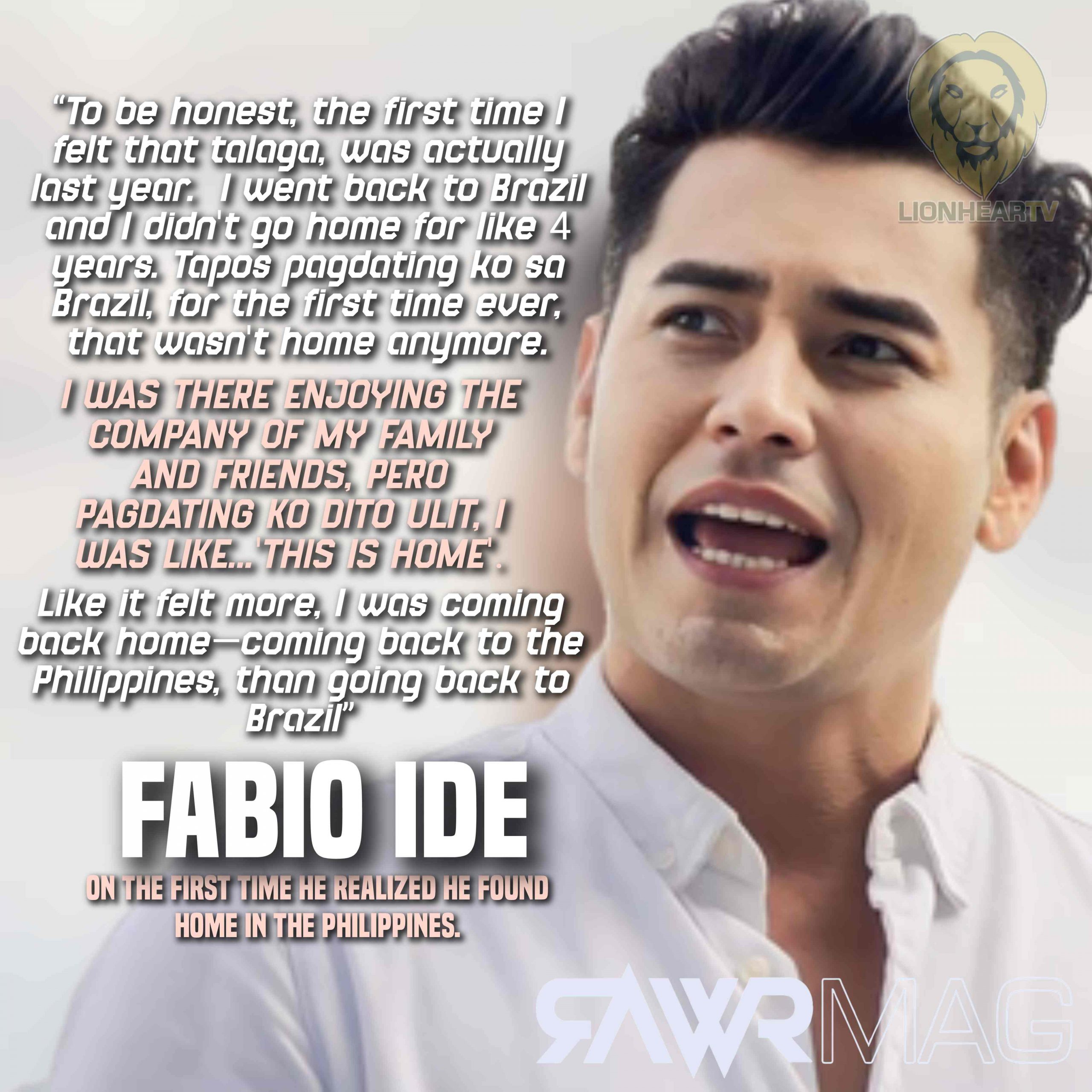 "Siyempre Brazilian ako, pero when I got home and I was like, I was looking around and, 'yung energy parang medyo bago na na-experience ko. As a Brazilian coming back home, I told myself, sinabi ko sa sarili ko, 'parang, this is not home anymore eh…'. I really felt that, and it was on this last trip after the pandemic, when I didn't come home for four years and I felt 'my God, anong nangyari di ba? Pero pagdating dito ulit, pagbalik ko rito, I was like, 'this is home'. Like this like, it felt more like I was coming back home— coming back to the Philippines than going back to Brazil," he added, noting how returning to the Philippines made him understand the polarizing feeling when he went back to Brazil.
He then projected that he would soon live in the county longer than in his home country, Brazil.
Becoming Happy Hotels' ambassador. Giving back to the Philippines.
As the ambassador of the proudly Filipino-owned and developed Happy Hotels mobile app, Ide has the perfect excuse to travel around the archipelago and become a leading tourism figure. He expressed his excitement and looks forward to serving the country, especially its tourism sector, as a result.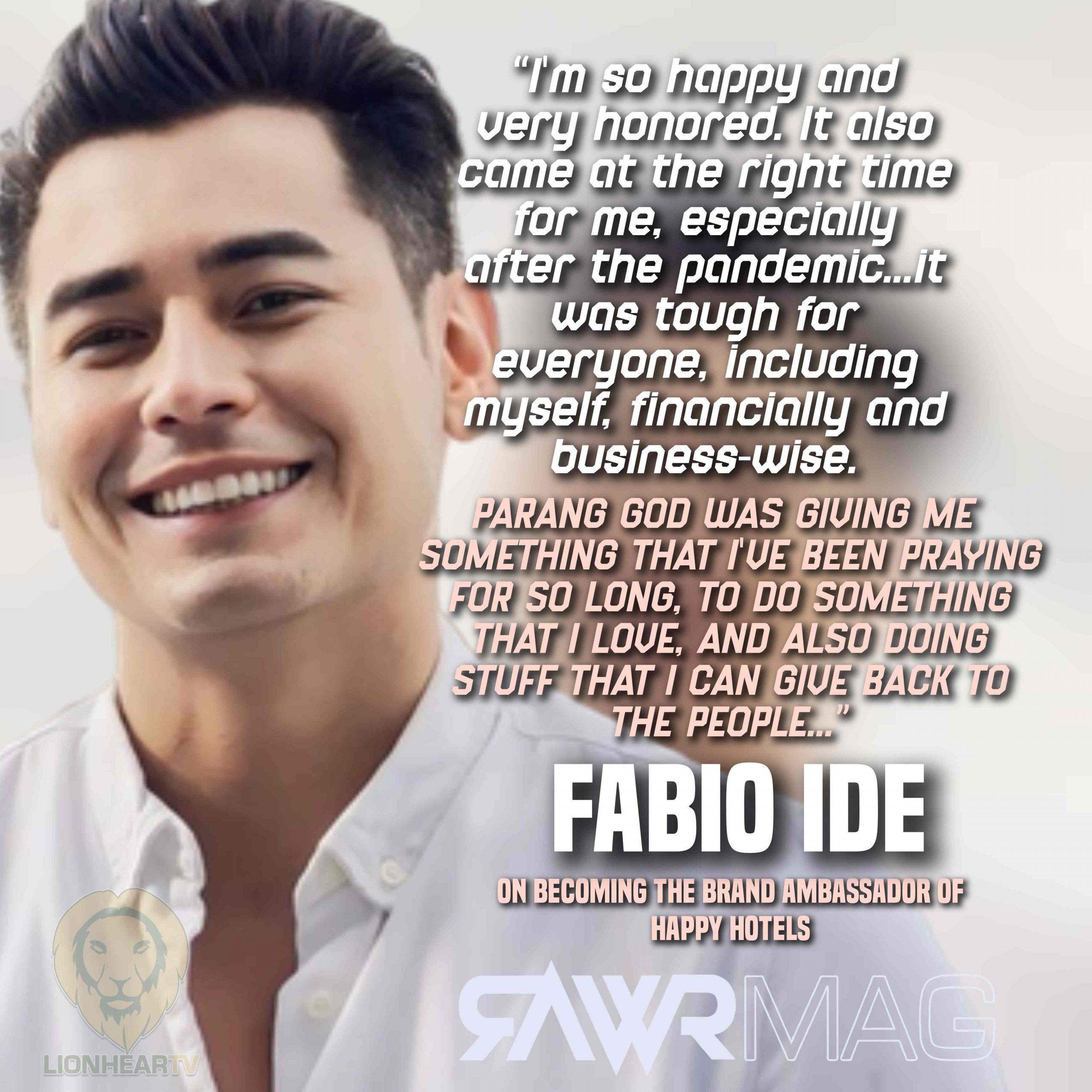 His decision to remain in the country and become Happy Hotels' brand ambassador stemmed from his love for everything Filipino. "
I've been here for 13 years. It became my home, my family is here, and my Filipino daughter is here. My love para sa mga tao, my love for the culture, my love for speaking Tagalog; I mean, it's a mix of a lot of elements that brought me here, in terms of becoming the official ambassador of Happy Hotels," he noted.
Fabio Ide has found a home in the Philippines, and he intends to stay there as long as he can. For the Brazilian whose heart now belongs to the Philippines, being a Filipino is a decision worth repeating. Hats off to Fabio!
Comments