May is a jam-packed month full of celebrations, and it's the best time to make the most out of this month with exciting deals, discounts, and savings from your favorite brands! This May 1-6, you can look forward to free shipping with ₱0 minimum spend, 15% Off Vouchers, and 50% Off Brand Deals, so make sure to checkout daily at Shopee's 5.5 Brands Festival.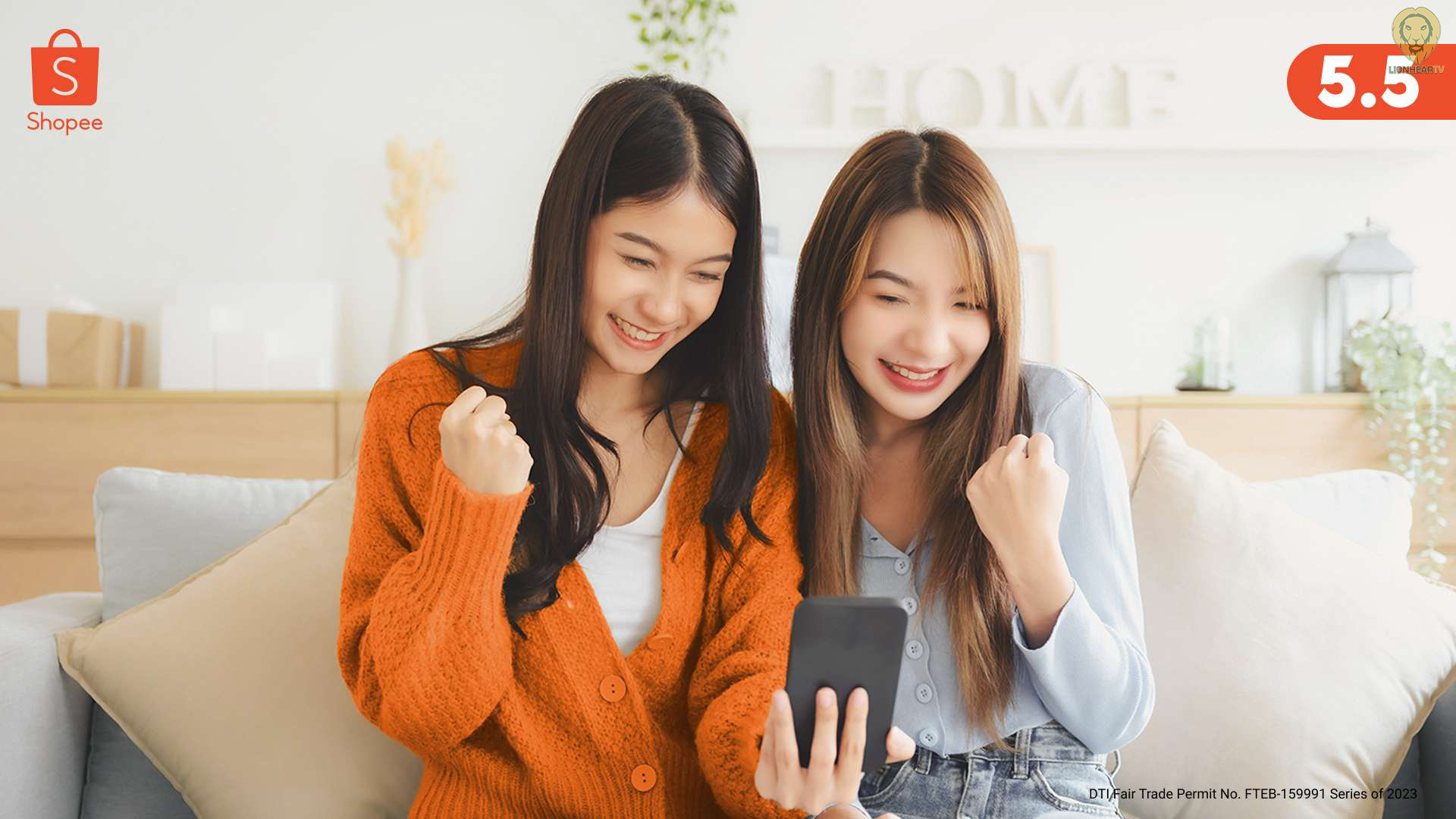 Here are some top picks to watch out for everyday from May 2-6: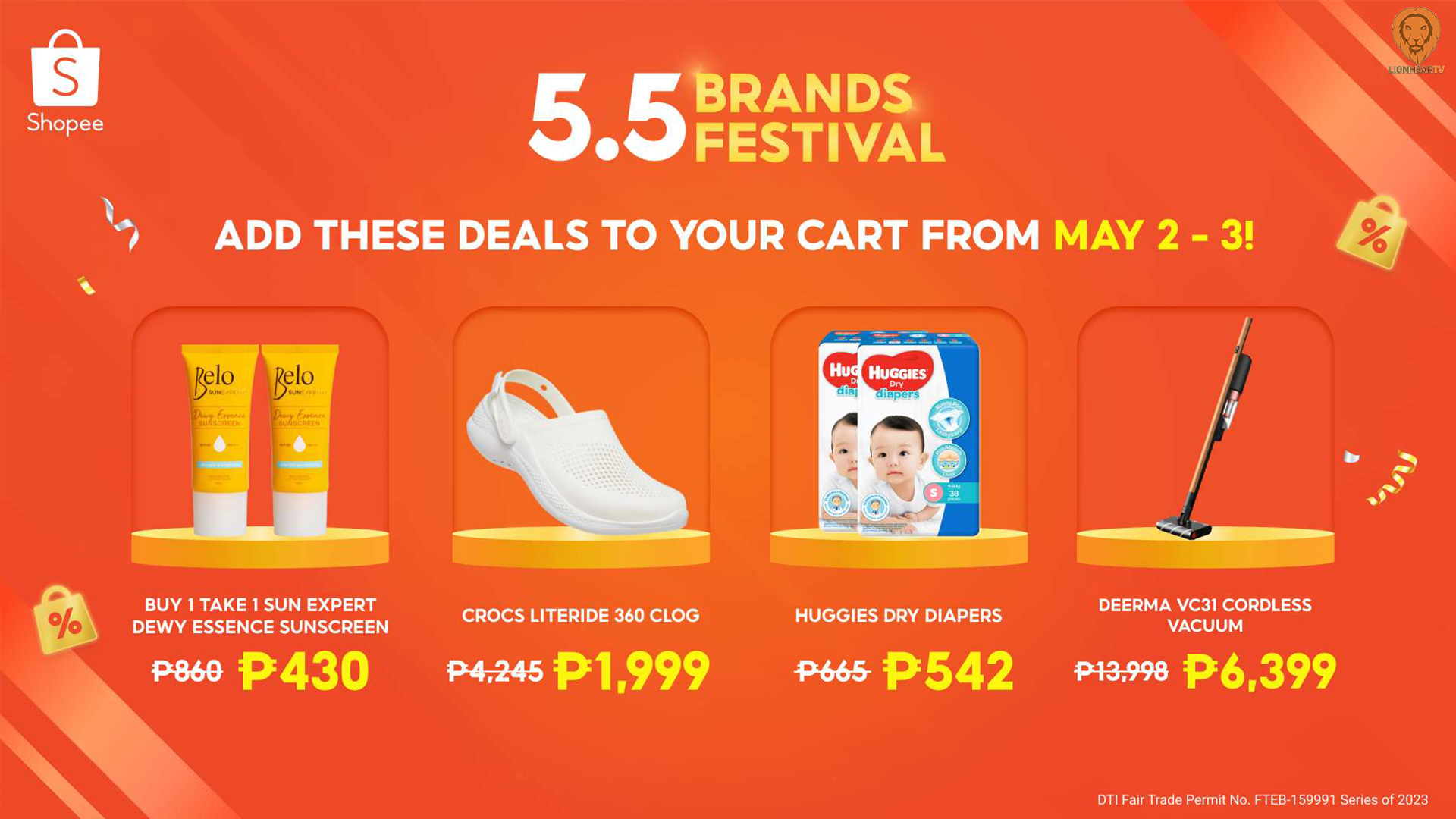 May 2: Score exciting deals from Belo and Crocs
This May 2, treat yourself to your beauty and skincare favorites from Belo, and new kicks from Crocs. Get up to 50% off during Belo's Super Brand Day, where you can check out their cult-favorite Sun Expert Dewy Essence Sunscreen and more of their best-selling products. Don't forget to check out Crocs' sale and add their classic clogs to your cart!
May 3: Grab your essentials from Huggies and new household gadgets from Deerma
For parents, make the most out of Huggies' Super Brand Day on May 3 and stock up on essentials for your little ones as you can grab diapers and more at up to 30% off. But the discounts don't end there – make sure to visit Deerma's sale and upgrade your household gadgets. Catch their Handheld Cordless Vacuum Cleaner at 54% off and more of their household staples on sale!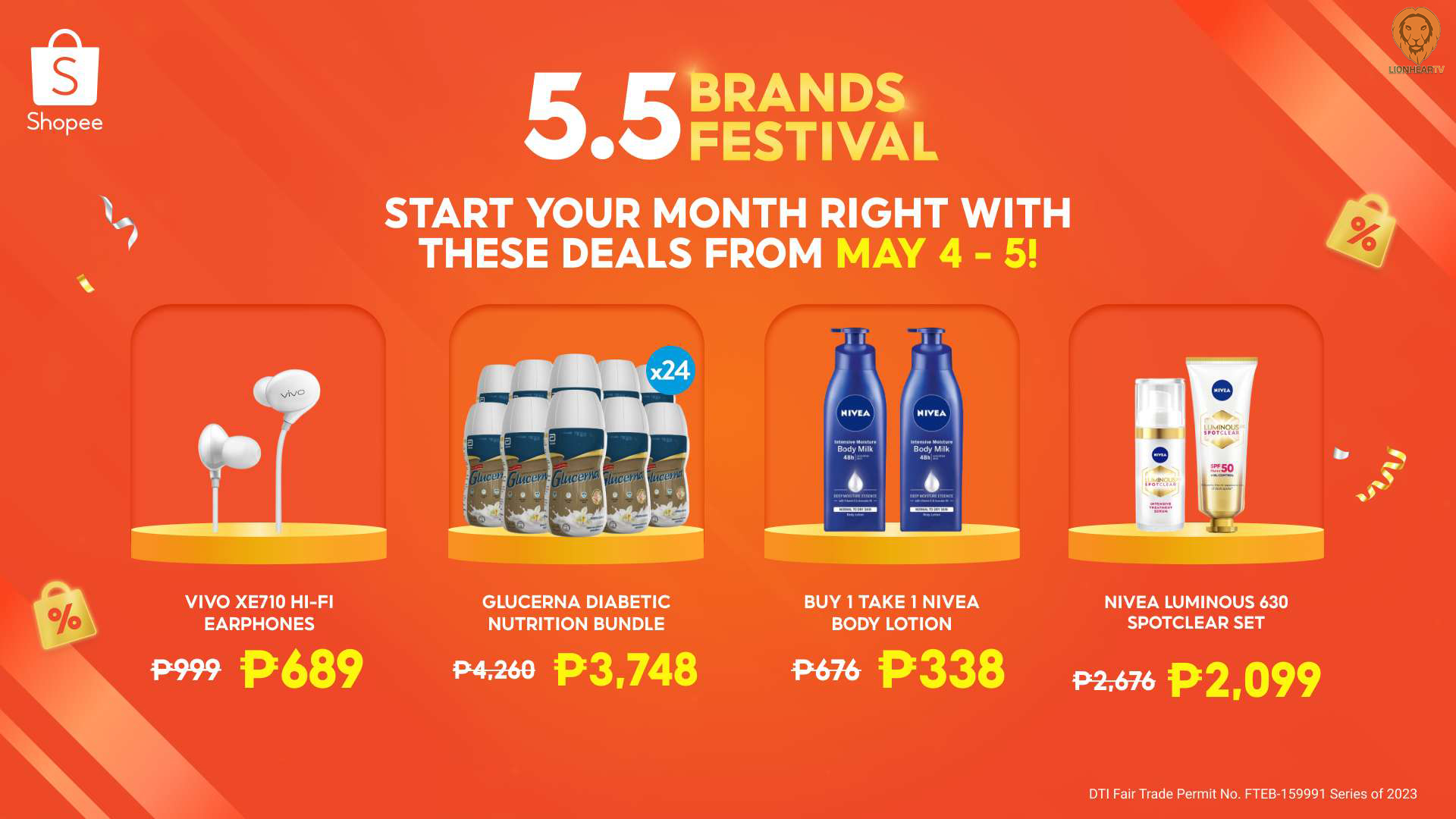 May 4: Take advantage of Sulit deals from Vivo and Abbott
Complete your work essentials with Vivo's Super Brand Day this May 4, where you can score tech deals at up to 45% off. Snag their Hi-Fi Earphones for all your meetings and check out their other best-selling gadgets during the sale. It's also a great day to keep healthy and strong by adding Abbott's Adult Nutrition Bundle to your cart too! Watch out for more of Abbott's deals and discounts during May 4 to enjoy even more savings.
May 5: Enjoy big savings from Nivea, OPPO, Bayer, and more
To top it all off, make sure to check out Nivea's sale on May 5. Keep your skin moisturized and protected all throughout May, while also saving more with their discounted Luminous 630 Spotclear Value Set and Buy 1 Take 1 deals on their Intensive Moisture Body Lotion. Be sure to check out their other skin-saving products during the sale. While you're at it, visit OPPO's sale, where you can get their A55 smartphone at a discounted price, and stock up on Berocca Vitamin Tablets on sale to build your immunity.
Don't forget to add all these amazing deals to your cart, and you can also check out exciting offers from COSRX, Perysmith, Cetaphil, Olay, and more at Shopee's 5.5 Brands Festival!
Download the Shopee app from leading app stores.
Comments