Bumble, the app that started a movement by putting women in charge when dating, has released a new suite of Interest Badges and Profile Prompts designed to allow the Bumble community to clearly highlight their values when it comes to mental health and self-care directly on their Bumble profile.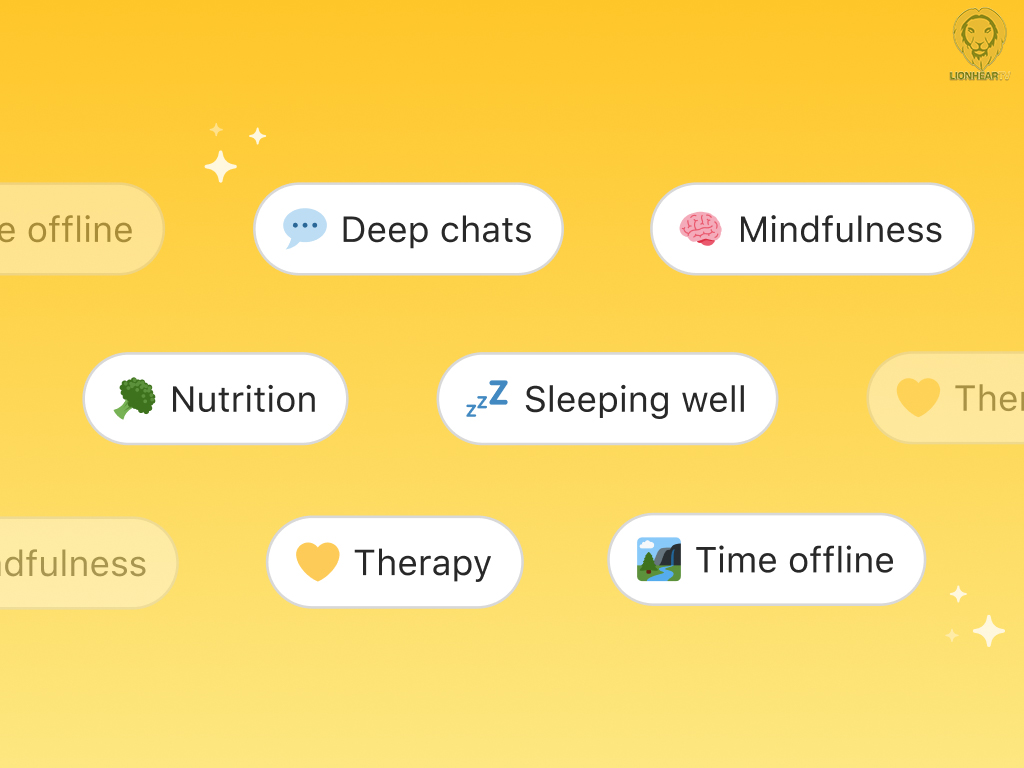 To kick off Mental Health Awareness Month, the Bumble community in the Philippines can now select from two new mental wellness-related Profile Prompts including "My mental health game changer was…" and "I'm prioritising my mental health by..," as well as six Lifestyle Badges focused on self-care, such as 'Therapy', 'Mindfulness', 'Deep Chat', 'Nutrition', 'Sleeping Well' and 'Time Offline'.
Bumble's Interest Badges let potential matches know how you like to spend your time and what your values are, and Profile Prompts let your personality shine through on your profile and help break the ice when making the first move.
The new prompts align with the dating needs of Filipinos, as an overwhelming majority (78%) of local Gen Z and Millennials surveyed by Bumble believe attending therapy is helpful, with women (82%) finding therapy to be more helpful compared to men (74%). Additionally, Bumble's recent research has found that therapy impacts dating in a number of ways:
More than 2 in 5 Filipinos believe that those who have gone through therapy are more likely to prioritize their mental health (44%) and are working on themselves in positive ways (43%).
The majority of Filipinos (57%) believe that people who have gone through therapy make for better partners, with Millennials (65%) being more likely to agree that people who have gone for therapy make better partners, as compared to Gen Zs (48%)
More than 1 in 3 (37%) respondents think that it is important for their potential partner to be in therapy or have gone through therapy. Similarly, Millennials (51%) also find it more important for their potential partner to have experienced therapy as compared to their Gen (19%) counterparts.
36% of respondents indicated that those who have gone through therapy are more likely to validate and acknowledge their partner's feelings, with women (40%) being more likely to assume that their partners will be able to validate and acknowledge their feelings more than men (29%).
Almost one-third (32%) of respondents agree that they will have a better connection with a partner who goes to therapy. Almost a quarter also agrees that a partner who has attended therapy will empathise more (23%), lower tendency to get into arguments (23%) with their significant other.
A survey of more than 14,000 people on Bumble globally** also revealed that the majority of Filipinos (72%) have established more boundaries in the past year. Dubbed 'Guardrailing', a similar majority shared that they were more thoughtful and intentional in how they put themselves out there (75%), clearer about their emotional needs and boundaries (68%), and have chosen not to overcommit themselves socially (60%).
Bumble's APAC Communications Director, Lucille McCart says: "In a post-pandemic world, mental wellness and self-care are some of the most talked about topics across all walks of life, and that includes dating and making new connections. Profile Prompts that allow people on Bumble to talk about how they prioritize mental health, and Interest Badges that show how they practice self-care – for example by going to therapy – makes it easier to open up these conversations with new romantic connections, and also allows people to prioritize matches that have shared values and interests."
For those who are looking to prioritize time offline, Bumble's Snooze Mode offers the ability to pause your activity on the app without losing any connections or chats. With Snooze Mode, you can hide your profile from potential matches for either 24 hours, 72 hours, a week, or indefinitely.
Bumble is free and available to download in the App Store and Google Play.
Comments