Leading global Filipino media platforms – TFC and iWantTFC, the Home of Filipino Stories – offer more inspiring and positive content to their subscribers around the world on cable, satellite, IPTV, and streaming through three charming new programs this spring.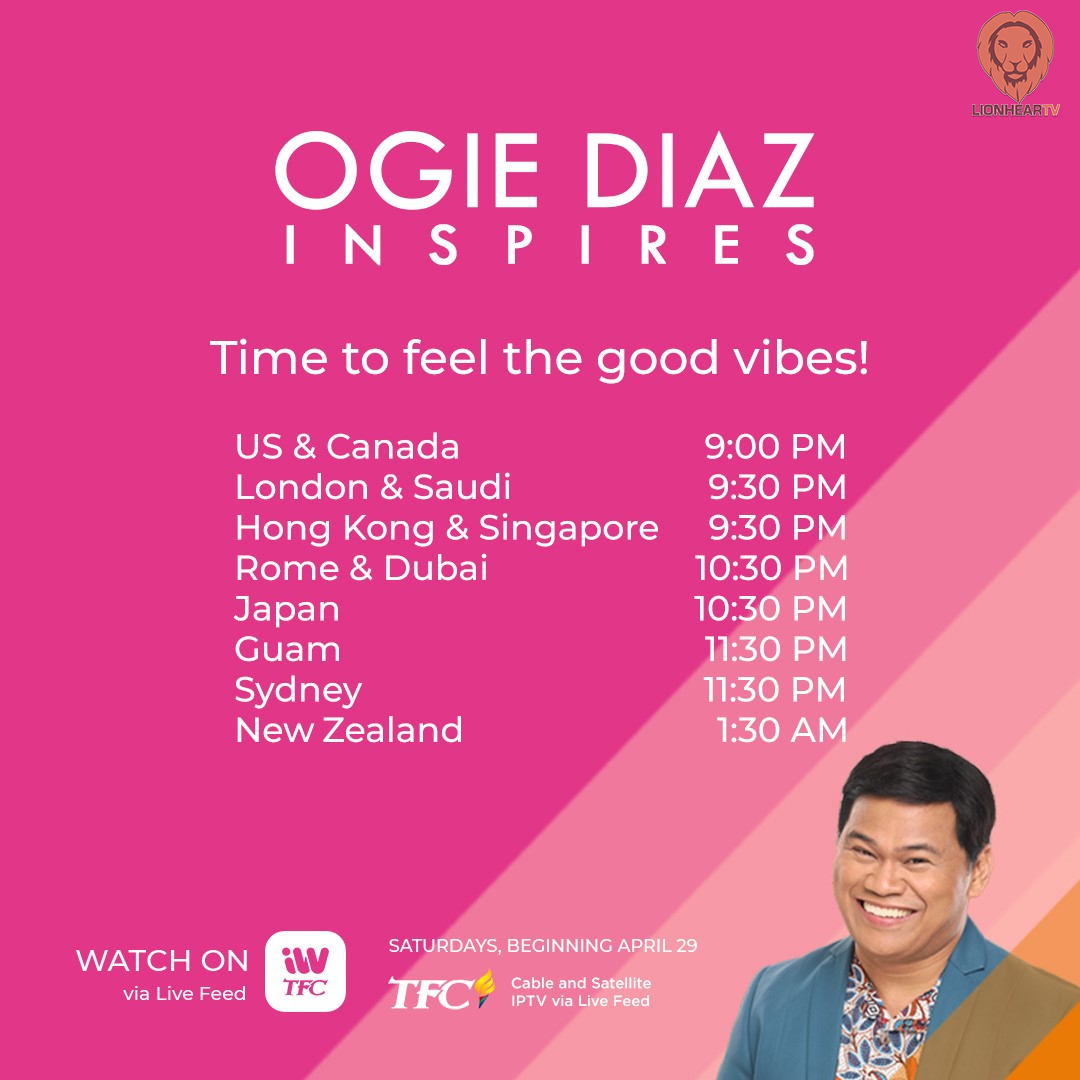 Ogie Diaz Inspires
Popular comedian, actor, showbiz radio anchor, book author and talent manager Ogie Diaz brings his multifaceted personality to a new show which aims to fill the audience with inspiration, enthusiasm and actionable advice to help them become the best versions of themselves.
"Ogie Diaz Inspires" premiered late April this year. Through intimate interviews with the likes of Sharon Cuneta, Ariel Pineda, Ruffa Gutierrez, Luis Manzano, Janice De Belen, Dr. Vicki Belo, Vice Ganda and more, Ogie is able to bring out life lessons and a dose of good vibes (and some juicy revelations) from the celebrity interviewees. The show is a guaranteed feel-good watch.
"Ogie Diaz Inspires" airs on TFC on Saturdays and streams on iWantTFC outside of the Philippines.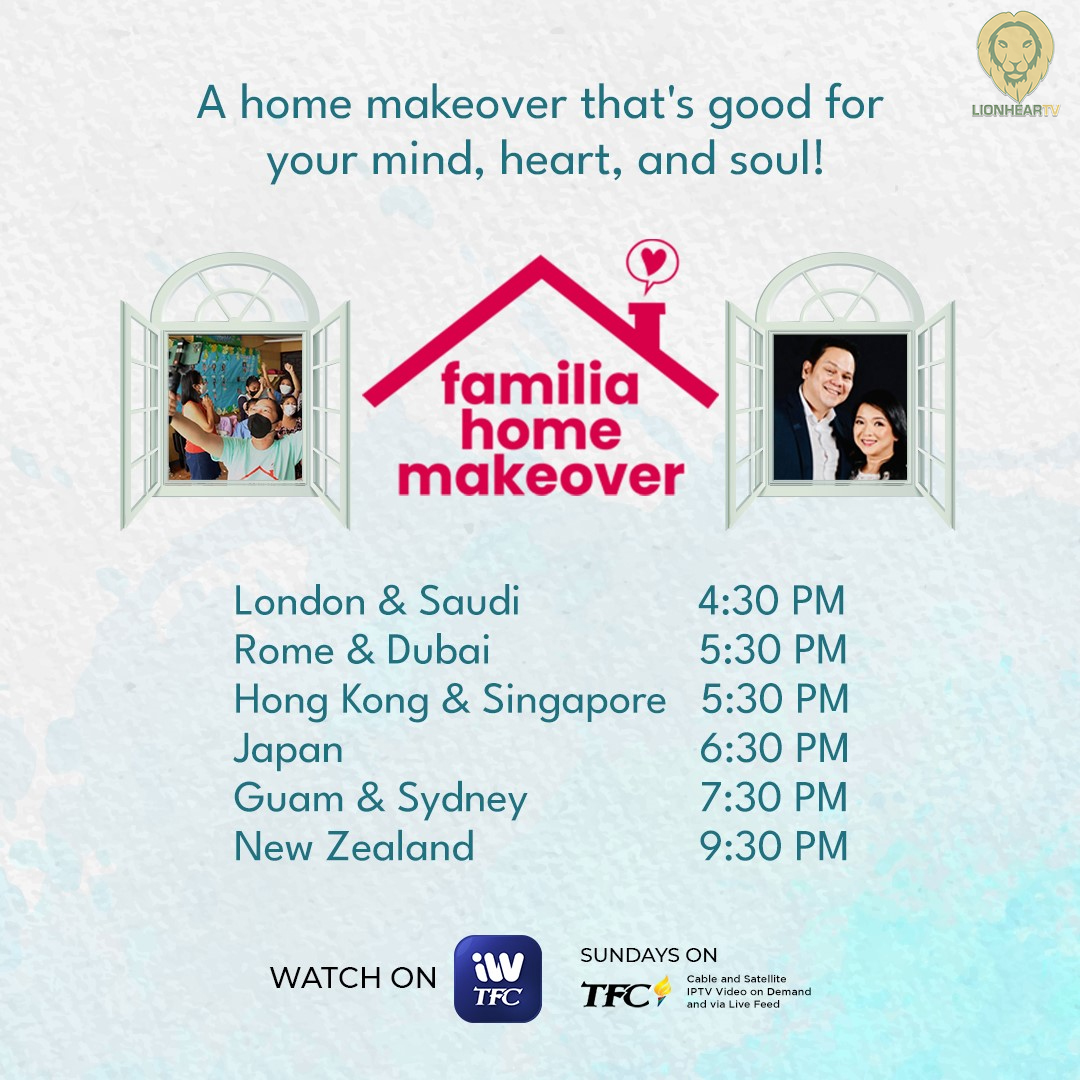 Familia Home Makeover
Inspired by the HGTV show, "Fixer Upper", real life couple Federico Moreno – son of the late legendary impresario German "Kuya Germs" Moreno, a businessman and currently a board member of the Philippine Movie and Television Review and Classification Board (MTRCB) – and former award-winning child star, also a businesswoman and film producer Harlene Bautista, thought of coming up with a video blog where their team grants a dream home renovation to deserving people and their families.
That show is "Familia Home Makeover" which Moreno and Bautista host. The show aims to spread #BayanihanRevolution where Ninongs and Ninangs (sponsors), Ates and Kuyas (construction folks, suppliers and the like), and the whole community come together to grant a new home (and a new life) to someone deserving.
"Familia Home Makeover" airs on TFC every Sunday. It also streams on iWantTFC in the Philippines and the rest of the world and is available for VOD viewing to TFC IPTV subscribers.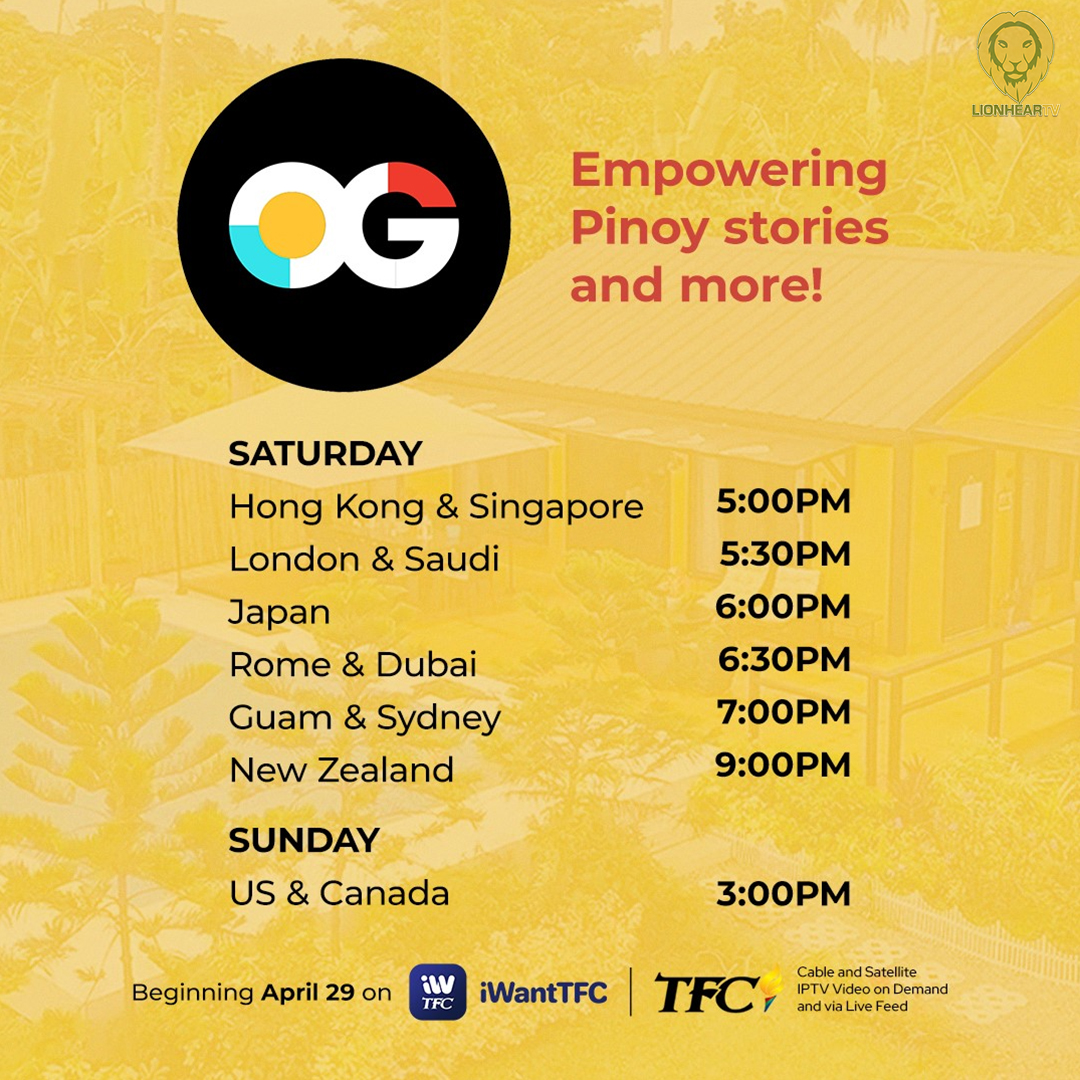 Only Good
Summit Media, a leading digital lifestyle network in the Philippines, partnered with ABS-CBN to air on TFC and stream on iWantTFC its first video-only brand called, "Only Good".
The aim is to make kababayans across the globe get inspired from watching the stories behind some of the Philippines' unique homes, staycation destinations, businesses, and Filipino success stories.
Summit Media intends to use the power of video to tell one good – and only good – story at a time. It is deliberate in creating content that spreads positivity, inspiration, and good vibes.
On this show, viewers can find features on exceptional Filipinos who are making their mark in the world, ordinary Filipinos who are doing extraordinary accomplishments in the communities they call home, and Filipinos making a difference in their uniquely special ways.
"Only Good" airs on TFC on Saturdays and Sundays (please refer to the image above for the schedule in your time zone), streams on iWantTFC in the Philippines and the rest of the world and is available for VOD viewing to TFC IPTV subscribers.
For more information on the shows and to subscribe to TFC, visit https://mytfc.com
Watch iWantTFC on a larger screen with select devices, including VEWD, ROKU, and Amazon Fire streaming devices, Android TV, select Samsung Smart TV models, Telstra TV (in Australia), and VIDAA. Visit https://bit.ly/iWantTFC_TVDevices for a complete list of compatible devices, sign-in instructions, and account activation.
For updates, follow www.facebook.com/iWantTFC, @iwanttfc on Twitter and Instagram, and subscribe to www.youtube.com/iWantTFC. For inquiries and concerns about the service, users can also send an e-mail to [email protected].
Comments