In a recent interview hosted by Julius Babao and streamed on YouTube, veteran actress Janice Jurado opened up about her past feelings for Senator Lito Lapid and her heartwarming experiences working with the late Fernando Poe Jr.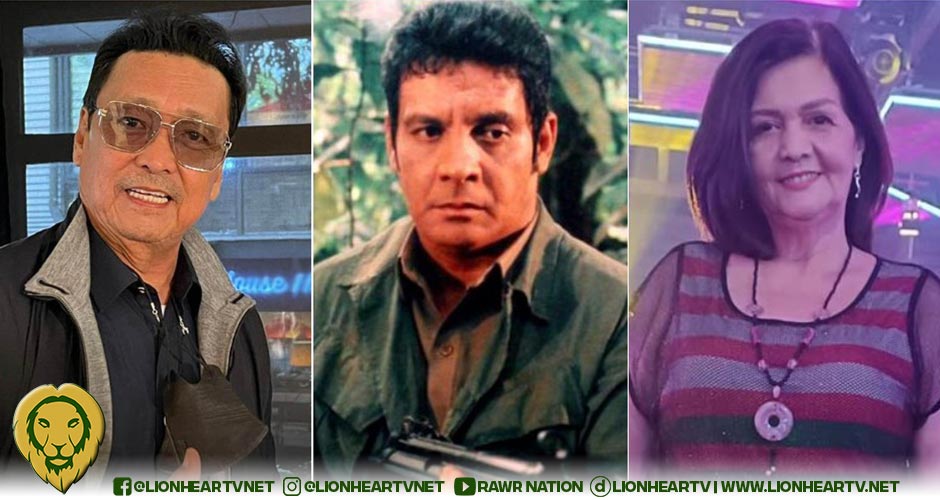 During this engaging conversation, Janice Jurado shared some interesting insights into her personal and professional life.
One of the revelations that captured attention was Jurado's confession about having a crush on Senator Lito Lapid during her active years in the entertainment industry. She candidly expressed her desire to get to know Lito Lapid better, but circumstances prevented her from pursuing this romantic interest fully.
Jurado recalled a specific incident during their time working together when she contemplated approaching Lito Lapid with her feelings.
However, she ultimately decided against it as he was already in the company of someone else. While she didn't delve into specific details about her romantic aspirations, Jurado humorously mentioned that she "almost" targeted Lito Lapid as a potential partner.
"Muntik na si Lito Lapid, hindi natuloy, may nauna."
Elaborating on her hesitation, Janice Jurado touched upon her past experience with another actor who had faced rumors about the nature of his relationships, suggesting that his reputation was less than pristine. She described confronting this unnamed actor for supposedly besmirching the character of his previous partners, emphasizing the importance of respecting past relationships.
"Huwag kang bastos! Nagkaroon kayo ng relasyon, binababoy niyo habang pinapanood niyo, huwag kang ganon."
The conversation also veered towards Jurado's time working alongside the legendary Fernando Poe Jr., fondly known as FPJ. She spoke highly of the iconic actor and recounted heartwarming memories of his kindness on set. According to Jurado, FPJ displayed a remarkable trait by refraining from eating until the entire production crew and the lead actress had been served.
Janice Jurado praised FPJ's extraordinary kindness, highlighting his commitment to ensuring equality and fairness among the cast and crew. Her account painted a picture of Fernando Poe Jr. as not just a cinematic legend but also a compassionate and considerate individual whose genuine concern for his colleagues left an indelible mark on those who had the privilege of working with him.
Janice Jurado, a respected figure in the Philippine entertainment industry, boasts a career spanning several decades. Her debut in 1982 on the sitcom 'Duplex' marked the beginning of a prolific journey that included appearances in numerous films and television shows. Some notable entries in her filmography include 'Ang Babae sa Bintana' (1998), 'Hellfire' (1980), and 'Ang Alamat ni Julian Makabayan' (1979).
In 2013, Janice Jurado faced a personal battle with breast cancer, showcasing remarkable resilience in her fight against the disease. She underwent surgery and chemotherapy, ultimately triumphing over cancer. Today, she is an active participant in the entertainment industry and serves as an advocate for cancer survivors, embodying hope and strength in her inspirational journey.
Comments