It is not the first time that the seasoned and multi-awarded TV host received strong criticisms, over subjects involving suicide or depression.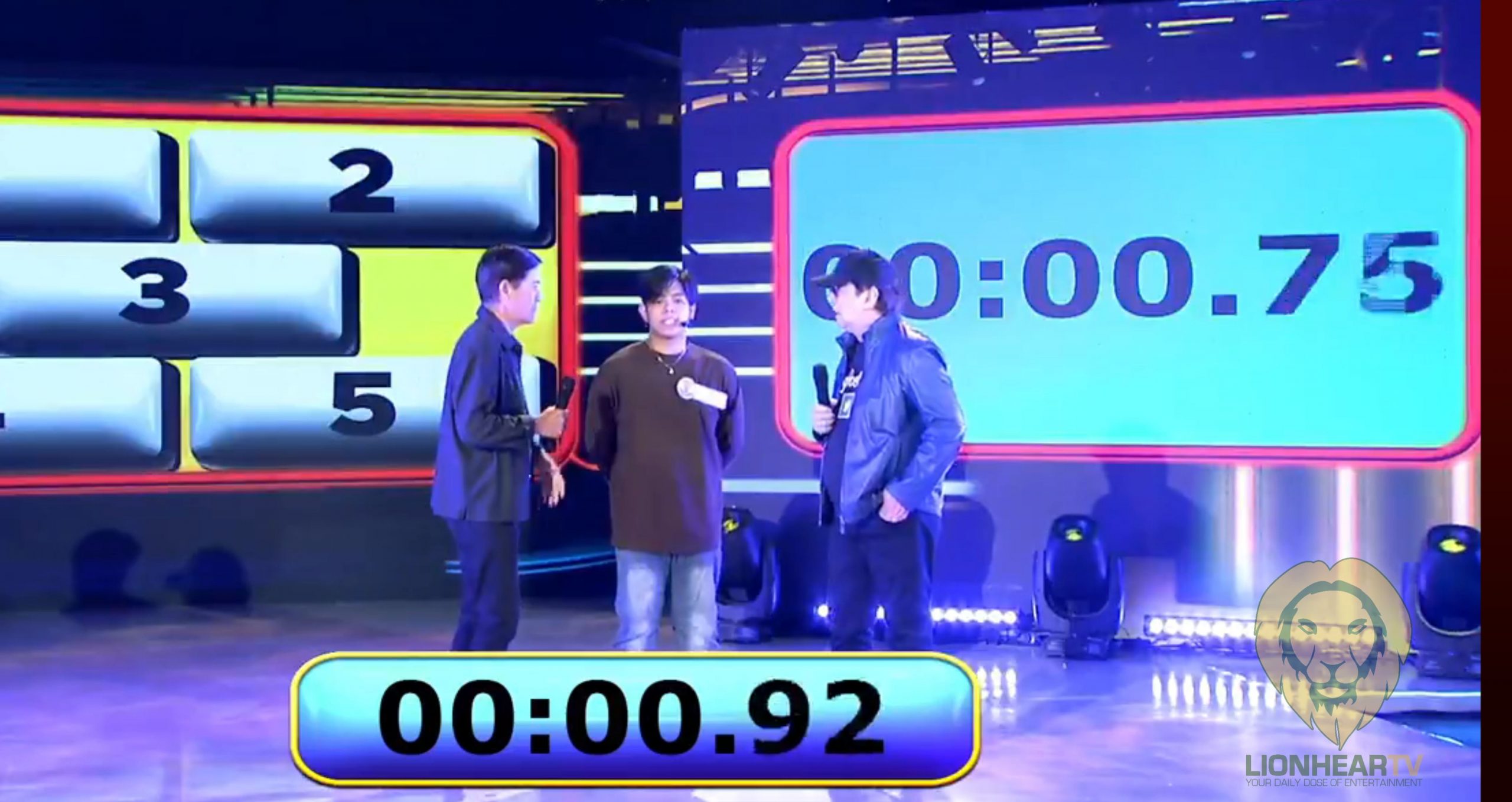 Joey de Leon made it to the most talked-about topics list on X once again, generating strong criticisms anew, from netizens. The third of the iconic TVJ (Tito, Vic, Joey), de Leon isn't stranger to getting to the headlines because of his spontaneous comments, especially on subjects deemed sensitive by many. Being a comedian that he is, he is not vulnerable to misinterpretation either. That said, the frequency of him repeating what he may consider as jokes,  but offensive and insensitive to many, may be taken by some as a deliberate form of blunder.
De Leon notably got to the trending topics list when he made suggested on Eat Bulaga, when he wad still one of the hosts, that depression is not real.
"Yung depression, gawa-gawa lang ng mag tao iyan. Gawa nila sa sarili nila," Joey once said on a segment called "Juan for All, All for Juan." It was a statement that fellow host, Maine Mendoza, contradicted, and got comemended by netizens for.
"Hindi biro yang depression. Hindi siya joke. Hindi kasi maraming nakakaranas ng ganyan lalo na sa mga kabataan. Kaya pag may nakakaranas ng ganun, kailangan natin bigyan ng suporta." Mendoza said.
Mendoza wasn't around during the September 22 episode of E.A.T., but given her previous stances on the subject of suicide and depression, one could expect that she would have surely not taken lightly, what De Leon suggested as an answer to the question asked on the noontime show's 'Gimme 5' segment.
During the final round of the segment, the jackpot player was asked to provide five items that are usually worn or put on or around the neck. The contestant managed to give only 'necklace' as a lone answer, which meant he failed the round.
Once the time was up, the hosts, including De Leon, immediately enumerated what they thought are possible answers. 'Sash', 'Medal', and 'Garland', are some of the suggestions to come out. It was De Leon's answer that struck attention among netizens, especially on Twitter.
"Lubid. Lubid, nakakalimutan nyo" he said, pertaining to ropes, repeating it when he noticed he got barely noticed. He was successful at such attempt, but he definitely got much more than he must have hope for.
On X, many saw his statement as insensitive, with some even making mention of the late sexy star, Pepsi Paloma, who committed suicide by hanging herself. It can be noted, TVJ has been perpetually linked to Paloma's rape case.The incident also generated renewed calls for MTRCB, to review the noontime show and become fair, after its heavily-criticized imposition of a 12-day suspension versus It's Showtime. Lala Sotto, the current MTRCB chair, is notably the daughter of EAT host, Tito Sotto.
Below are some of the reactions on X (Twitter):
This is a trigger warning clip about suicide and Joey De Leon can't shut his mouth.

Really? Mga bagay na sinasabit sa leeg ay lubid? REALLY JOEY DE LEON???? LALA SOTTO ANO NA???? pic.twitter.com/YPF0jkPth3

— ALTStarMagic 💫 (@AltStarMagic) September 23, 2023
[TW][SUICIDE]

Wala talagang pinagkatandaan ang matandang hukluban na Joey De Leon na 'to. Ngayon kayo magpakitang gilas Lala and friends!

@MTRCBgov pic.twitter.com/1SgXziJRi5

— KPIE Channel (@KPIEChannel) September 23, 2023
TW.

Ginawang katawa-tawa ni Joey de Leon ang pagsuicide. Nakalimutan na ata niya si Pepsi de leon at kung paano siya namatay. Sana bisitahin siya sa gabi.

I hope MTRCB practices what they preach and sanction E.A.T and its hosts. https://t.co/qmDQtqbvBt

— Nix (@macronikki) September 23, 2023
As someone who's seeing a psychiatrist, it is infuriating to see this old hag man repeatedly make jokes about such a topic. Hope you rot in hell, Joey De Leon. ❤️ https://t.co/wHDrCv7Ogy

— I miss my JiaLy. (@PhenomenalJiaLy) September 23, 2023
joey de leon! Napakainsensitive mo. Bakit di ikaw maglagay mg lubid sa leeg mo? https://t.co/Y2DBUdlJpT

— juniper_swiss #SHINee (@swiss_uri) September 23, 2023
si joey de leon parang hindi nagtatanda pangalawang beses nya na to nag joke about mental health ng tao naneto https://t.co/ISMqYh9hAp

— × (@mainlyrawr) September 23, 2023
Itong si Joey De leon jusko kahit kailan talaga. Hays Ano na MTRCB?? Ang laki ng problema natin sa Mental health at Suicide pero may mga tao na kagaya ng matandang to nawalang kinatandaan. https://t.co/CRH5RiyClI

— K a h e l J a y (@KahelJay) September 23, 2023
What do you think about this article? Head now to the comment section below to share your thoughts. Don't forget to like and follow our social media pages @ LionhearTVNet.
Comments