The said article talked about the actress getting unfavorable responses from netizens, over her shift from Hollywood to the South Korean entertainment scene.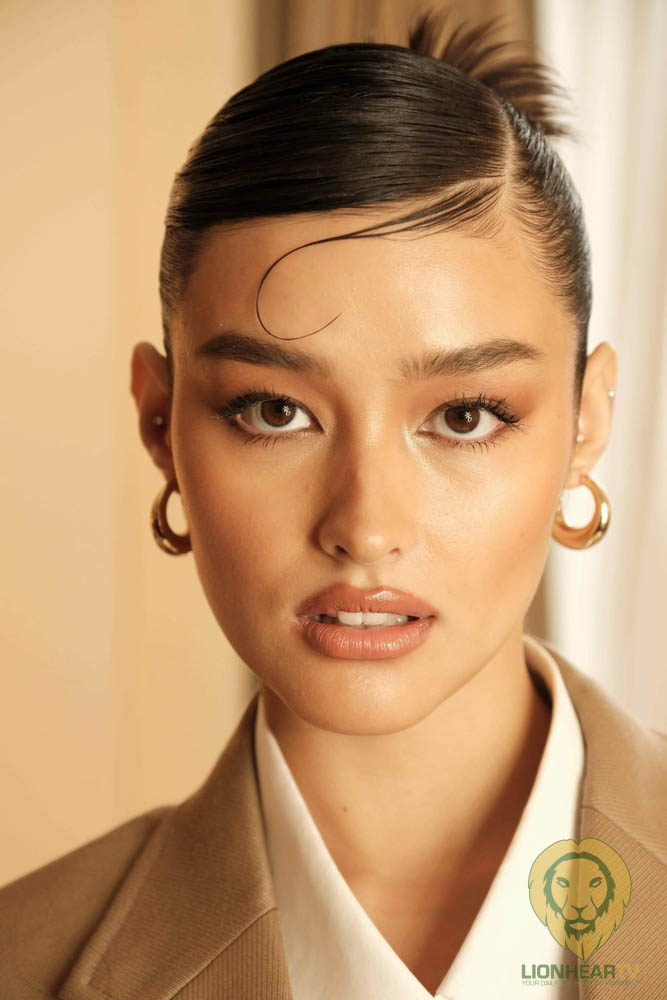 Actress Liza Soberano, continues to draw reactions regarding her pursuit of an international career. Early this year, she drew strong sentiments, both positive and negative, over her revelations about her showbiz career and the Philippines, and how she finally took the reins to maneuver her own career.  Many lauded the beautiful actress for exposing the dark facets of the loveteam culture in our local entertainment industry, but it similarly generated negative opinions, with some even hurling personal and below-the-belt attacks against the actress.
Yesterday, September 21, Soberano seemingly had her fill of insults, when she responded to an article written online. The article notably quoted insulting comments from netizens, about how the actress seemingly got relegated from being an A-lister to being just a vlogger. The author of the article echoed theses sentiments, noting how the actress has been the subject of mockery online, and how her pursuit of a Hollywood dream failed to show encouraging resu;ts.
"What type of journalism is this, "? she asked, quoting the said article on her own feed. "You guys are straight up shitting on a young woman's dreams in the pursuit of clicks and comments. Don't you guys have more important news to talk about??????,"
It seems, however, Soberano, as most of the respondents to the original post, did not realize that the article she responded to is published by a tabloid, hence manner the article was written (with vulgar and traditionally unfiltered languages, that is).
X user, @hje93354082, is one of those who pointed out the article being from an online tabloid. He also made attempt to spare the author from the backlash by pointing out how the writeup simply talked about the negative reactions from netizens.
Just some clarifications:
1. It's from Bandera, cross-published by INQ's Twitter
2. It's from a pool of tweets, which means the sentiment doesn't come from them.

— hje (@hje93354082) September 21, 2023
Despite the continued slander from obviously bashers against Soberano, she nevertheless attracted sympathizers who lauded her move to call out the news organization involved. "Thank you Hopie for putting these trash minded clout chasers in their right place, " X user, Anne, posted.
Thank you Hopie for finally putting these trash minded clout chasers in their right place, the incinerator. Matapang sa pag spread ng fake news ang mga yan because they are incognito. It is time to bring them out in the open. Lawyer up!!! 👏👏👏👏

— Anne (@fangirling_mom) September 21, 2023
Netizen, @xantababy, took the incident as an example of the sheer crab mentality existing in the local scene, arguing how it usually keep talented Filipinos from getting it big in the international arena.
This is why, despite the fact that a lot of Filipinos are talented, very few really make it big. 🤷🏻‍♀️ https://t.co/6TkzDV1kZf

— Xanta ❣︎ 璦 🖤 (@xantababy) September 21, 2023
Chu, meanwhile, chose to address the bullying that Soberano has been receiving due to her recent career decisions. "...the entire industry crucifies her, " she insisted.
the amount of bullying and deep-rooted misogyny this woman has to face on a daily ever since she decided to stand on her own is horrendous. she's done literally nothing against anyone yet the entire industry crucifies her https://t.co/CG8p9YANZs

— chu (@vosbeins) September 21, 2023
Surprisingly, some users like @ohanadonbelle, refuse to accept other netizens' excuse for the vulgar language that the author used in his article. "So disgusting to see some ppl using the "it's a tabloid what do you expect" card, " a part of her post read.
So disgusting to see some ppl using the "its a tabloid what do you expect" card just bc it isn't their biases that's being ridicule lol double standards mga ante ko🤮 Ms. Liza lives rent-free in their minds she keeps on winning effortlessly 👑 https://t.co/Ah8gJlERlv

— ❁ (@ohanadonbelle) September 21, 2023
At the moment, the author of the said article is yet to respond to Soberano's response. But given that it is a tabloid, it seems another 'tabloid' writeup is soon to get published as a follow up.
Comments