Typical in local infidelity dramas is that it shows how men are usually the ones who cheat on their wives, and the not the other way around. Linlang, which stars  Kim Chiu in her, definitely, boldest and meatiest role to date, does not seem to make a reversal of roles, for the sake of introducing twists. Instead, it aspires to prove that as far as infidelity dramas are concerned, you have not seen it all, and trust me, you have not.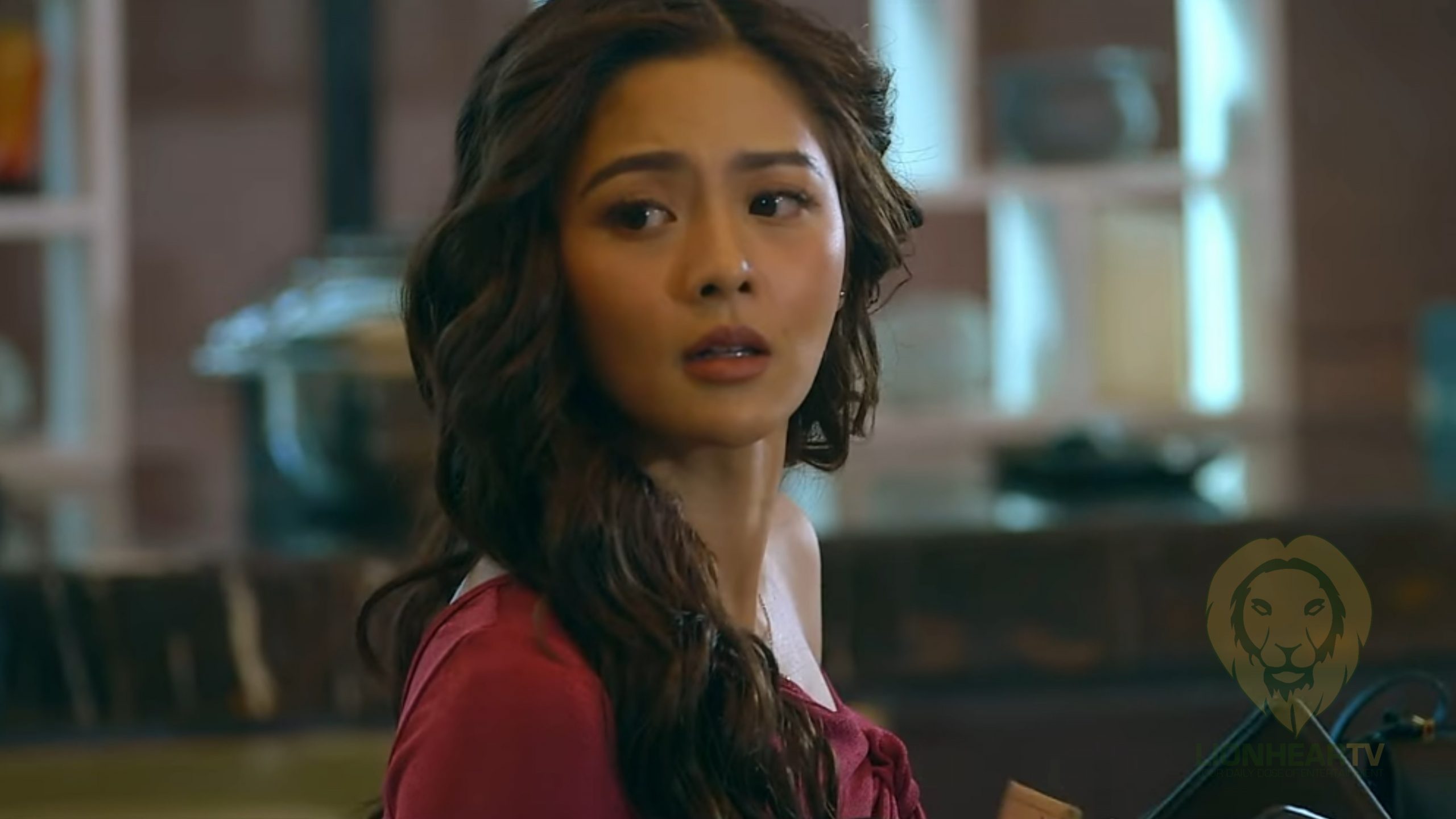 Just like in almost every previous entry to the genre, everything initially looks perfect and well about the central couple in Linlang. Though Juliana (Kim Chiu) and Victor (Paulo Avelino) struggled in the early stage of their marriage, given their young age and the constant intrusion of the latter's contemptuous mother, Amelia (Maricel Soriano), they eventually found footing in their new lives as husband and wife. But marriage isn't all glitters and gold, and in Juliana and Victor's case, it's a burden, one that ultimately uncovers its ugliest form  sooner than you might expect..
You can clearly tell something is definitely wrong with the way Juliana responds to her husband's romantic gestures. Having gone for years as a sailor overseas, Victor's 'craving' of his beautiful wife in bed, isn't at all shocking, but Juliana's suspicious actions are. Soon enough, Victor connects all the dots, and voila, betrayal! Juliana's unfaithfulness sets the marital conundrum in this deliciously scandalous drama, in motion, and once it begins, there's no way you can tell where the streak of mindblowing twists and turns, ends.
Chiu is undeniably in her career best, as Juliana. Daring and bold, she is a revelation that keeps introducing itself in almost every major highlight of the first two episodes of the series; she is the real star of Linlang, and she shines through and through, in both small and big moments of the series. Juliana is the kind of character you would love to hate, but with Chiu's impeccably, sickeningly accurate and riveting portrayal, she is a character you will surely empathize with amid the mystery behind her deceit. When we are given a peek to her reasons, we somewhat understood the load she needed to bear that ultimately pushed her to find warmth in someone else's arms other than her husband's.
In the same way, it is not hard to understand Victor's dilemma, as well as his initial reactions, either. For Avelino, whose 'sleepy' acting has been a running joke to some, he haa actually delivered so much more here, than one might expect. As a loving husband who got cheated on by the people closest to heart, his vulnerability as an actor is front and center in this terrific masterpiece. Here, he explodes with electrifying dramatic appeal, as he empties his entire artistic arsenal to make his breakdown moments teeming with profound anger and pain.
That said, it seems Linlang is yet to allow us delve deeper into its dark but addictive tale of extramarital affairs. The way it moves with a satisfying pace but at the same time, with incredibly intriguing plotlines that all revolve around Juliana's infuriating betrayal, and the way it presents overworn themes and established formulas, in a different, genre-defying fashion, make this new series a genuine new addiction, something you will likely try to binge even during the busiest part of your day.
There is something wildly exhilarating in the way it showcases infidelity dramas; it's full of grit, wonder, tension, and scandal, and it is filled with the spectacular madness of betrayal,  beautifully mounted with gritty sophistication that no other local production has ever delivered.
Also starring JM de Guzman, Rubi Ruiz, Jake Ejercito, Raymond Bagatsing, Jaime Fabregas, Bart Guingona, among others,  and helmed by esteemed directors, FM Reyes and Jojo Saguin, Linlang drops a fresh episode exclusively on Prime Video, every Thursday. Watch the full trailer below:
Comments