Jules Katanyag, the creator of Victor Magtanggol explained semblances to Thor and its differences as well.
According to the Norse mythology, Thor faced his ending in Ragnarok.
Jules also revealed that Victor Magtanggol will tell the story after Ragnarok.
Alden Richards's character as Victor Magtanggol has been compared to the fictional and mythological character, Thor. Many expressed their thoughts that GMA Network had stolen the character from Marvel.
However, Victor Magtanggol creator Jules Katanyag went on an exclusive interview and explained why it's not a rip-off.
PUBLIC DOMAIN.
Marvel doesn't own Chris Hemsworth's role as Thor as the character is originally from the Norse mythology which is a public domain. Works that fall under public domain can be used freely without permission or compensation from the copyright owner.
According to the Norse mythology, Thor is a hammer-wielding god of thunder, lightning, storms, oak trees, strength, the protection of mankind, in addition to hallowing, and fertility. However, Thor and other gods in the said mythology faced their ending in Ragnarok.
VICTOR MAGTANGGOL STORY.
Victor Magtanggol will tell the story after Ragnarok happens and when Thor is already dead. Jules pointed out that Victor Magtanggol and Thor came from the same source material which is the Norse mythology. However, the similarities already end there as Victor Magtanggol isn't a god and just a normal Filipino character.
"Since Victor Magtanggol and Marvel's Thor draws from the same source material, the names and terms are the same but the similarities end there. One glaring difference is that Marvel's Thor tells the story of the God of Thunder, an inter-dimensional being, which came to earth to fight supervillains threatening the universe. Victor Magtanggol tells the story of what happened after the events of Ragnarok where Thor is already dead… Victor Magtanggol is a true Filipino character, who loves his country and family, and reflects our virtue of resilience and capacity to sacrifice for the things that we love."

THOR IS ALREADY DEAD IN VICTOR MAGTANGGOL
Jules also clarified that Victor Magtanggol's story begins when Norse mythology ends when Thor has already died.
"The story of Victor Magtanggol begins where the Norse mythology ends. Most of the gods are dead including Thor. Victor Magtanggol is not Thor; Thor is already dead when our story begins."
IS LOKI THE VILLAIN?
Jules also added that Victor Magtanggol will battle monsters and ally up with other Norse gods. He also may have revealed that Christian Bautista's role as Alden's rival may be the cunning trickster, Loki.
According to the mythology, the god of lies and mischief has the ability to change his shape and sex.
"Premiere dramatic actor Alden Richards will play Victor Magtanggol. Here, he battles monsters and form alliances with Norse gods in order to protect the things that he loves from the schemes of Loki who seeks to reduce the world back into chaos."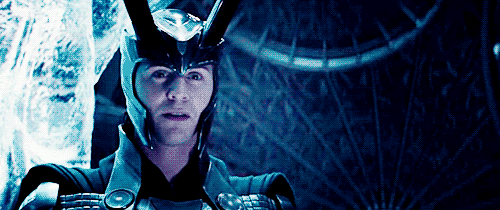 Comments