Recently, celebrity host Raymond Gutierrez was under fire after single-handedly shutting down La Picara, a Spanish restaurant in Bonifacio Global City (BGC) after he and his friends disobeyed quarantine protocols prohibiting social gathering such as birthday celebrations.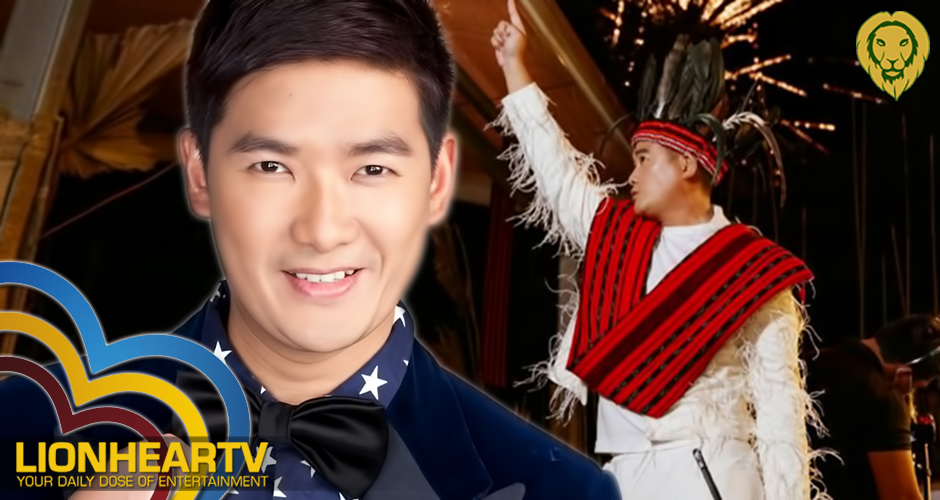 Now, Tim Yap, another TV host, also received the same criticism from netizens after a TikTok video from his birthday party surfaced on the internet. The video emphasized that those attendees took PCR tests before partying. It can also be seen that Yap along with his friends ridiculed the Igorot culture by wearing their outfits as well as dancing to their music.
On Twitter, netizens lambasted the selfishness of the party-goers such as Yap who, purposely boasted that they had the necessary safety precautions in order to party. The party, which took place in The Manor in Baguio City went viral for its protocol violation.
@ico_untucked pointed out on how Yap, dressed in an Igorot outfit disrespected the indigenous tribe whom Windel Bolinget, a Cordillera People's Alliance (CPA) chairperson, was risking his life for after a shoot-to-kill order from the Philippine National Police (PNP) was issued.
Bukod sa kasuklam-suklam na party sa gitna ng pandemya, kamakailan lang naglabas ng SHOOT-TO-KILL order ang PNP laban kay indigenous rights defender Windel Bolinget ng Cordillera People's Alliance at kayong mga HALANG ANG BITUKA may ganang gawing palamuti lang ang kultura nila? https://t.co/duB0UdwLTq

— CARHRIHL Tatlonghari (@ico_untucked) January 26, 2021
@alphabetrose also shared the same sentiment regarding the violators who not only broke quarantine protocols but also scorned Igorot culture. The Twitter user stressed that the gong is not meant to be beaten during rampant killings and tyranny but to commemorate the most special occasions.
Alam nyo ba? Since the start of the pandemic, we had to be more sensitive in using the gongs. Most komyu here in Cordi won't beat the gongs even in most special occasions to pay respect to the lives taken away by the health crisis. Not esp amid rampant killings & tyranny https://t.co/5r1CYSmOhq

— Happy Dave #DefendCordilleraPH (@alphabetrose) January 26, 2021
Meanwhile, Twitter user @menchongdee was disgusted at how these celebrities disregard the value of lives in the midst of a pandemic. Moreover, she stressed that there is growing unrest towards the terror-tagging of state forces of Ifugao activists. Furthermore, the netizen also pointed the obvious that these violators should know by now not to be selfish due to the coronavirus.
OMYGOD RUROK. Rich people are really out there vulgarizing IP culture?? In the middle of a pandemic????? and intensified terror-tagging against IP rights defenders???? Ito yung mga instances na hindi kasikmu-sikmura eh. 2021 na, trabaho pa rin ba ng ibang tao na paliwanagan kayo? https://t.co/FNZtcrO6S8

— MENCH (@menchongdeee) January 26, 2021
@Simply_Clinton was filled with anger because of how publicly the violations were made by the party-goers. The netizen even emphasized the double standards of the law where ordinary citizens were apprehended for not following health guidelines yet these celebrities and the rich can get away with simple to major protocol offense.
Rewatching that party video of Tim Yap and again Im shaking in anger.
Daming hindi nakamask sa mga guests.
Meron kasi dito sa Baguio, ordinaryong civilian, nagbaba lang ng mask para uminom, hinuli! Pero etong mga VIPs, lantarang hindi nagsuot ng masks, Pero scot-free!

— simply_clinton (@Simply_Clinton) January 26, 2021
In another tweet, @Simply_Clinton also condemned the dishonor that Yap and his friends brought upon the tribe.
May balak ata silang burahin ang mga Igorot sa mapa ng Baguio… https://t.co/BrxOBGkRPI

— simply_clinton (@Simply_Clinton) January 25, 2021
@ALOveyoutoo did not know where to start because of how the video was so wrong on many levels. The netizen also highlighted how some rich people live with utter disregard for human life.
Where to start? The missing masks? The giant social gathering? The appropriation of local cultures? The rich live in a different world https://t.co/Ptjm9S7LyQ

— aloveyoutoo (@ALOveyoutoo) January 25, 2021
For Twitter user @anthony_siy, staying at home was the best option to prevent the spread of the coronavirus. The netizen was deeply angered by how Yap and his friends could not stay at home just because they have the luxury of getting Covid tests so that they can party.
WHY CAN'T YOU M————S JUST STAY HOME https://t.co/Vr6dqLe1Z2

— anton playing 2020: Nightmare Difficulty (@anthony_siy) January 25, 2021
Tim Yap responds
Responding to the criticism he received, Yap clarified during an interview with ABS-CBN's Jeff Canoy, that they followed all the LGU protocols before going to Baguio.
"I wanted to assure the public that we really followed all the LGU protocols bago kami umakyat ng Baguio. Alam po natin na ang Baguio is napaka-strict sa kanilang protocols and they will not allow anyone na umakyat ng Baguio na positive," he said.
For the alleged violations, he explained that all attendees were negative in the PCR test.
"Lahat ng mga tao, bago umakyat ng tao, kailangan maka-secure ng negative na test. We ensured all the protocols were in place. Itong mga kasama ko, mga kaibigan ko, were also tested negative," reasoned Yap.
For the apparent mask-less party-goers, Yap also defended the situation stating that they were all going to eat and had been occupied by the community dancers, forgetting to wear their mask again.
"Lahat ng mga tao, mayroon silang mga mask. That time papunta na yung mga tao sa buffet table. Pagkatapos noon, kakain na sila so tinanggal nila maskara nila. Pagkatapos noon, pumasok yung mga dancers na mag-community dancing so hindi nila nasuot mask nila na sumayaw sila," he added.
Moreover, the media personality claimed that the purpose of them going to Baguio is to promote it for local tourism.
"Ako po yung nag-organize noon. Ang pakay po noon is to promote Baguio as a destination parang local tourism. Sa akin, yun ang hangarin ko talaga. Para mag-push ng local tourism. Kung makikita mo social media ko, lahat talaga yun ang ginagawa ko for the past few months," he said.
He reiterated that they followed and secured all the necessary permits in order for them to promote said tourism.
"We made sure that we secured all necessary permits para matuloy ito dahil ang talagang goal namin, ang aim namin is to help restart the economy, reopen the economy at ma-promote ang local tourism," Yap continued.
"I am fully cooperative po sa atin gobyerno at sa ating community kung ano kailangan gawin, nandito ako para mag-cooperate," the media personality explained.
Meanwhile, in terms of his offense towards the Igorot culture, he said he didn't intend to offend anyone. He also stressed that just like any other citizens of the Philippines, he is also responsible to the well-being of every person and is only doing what he can to help the economy recover.
"It was never my intention to offend anyone. I would never do anything na makaka-endanger kahit sino man. We are all responsible citizens of this country and all we want to do is really is to help restart the economy and the push for local tourism," Yap clarified.
Media personality Tim Yap on Baguio event: I wanted to assure the public that we really followed all the LGU protocols bago kami umakyat ng Baguio. Alam po natin na ang Baguio is napaka-strict sa kanilang protocols and they will not allow anyone na umakyat ng Baguio na positive. pic.twitter.com/f7gQVDtCj9

— Jeff Canoy (@jeffcanoy) January 26, 2021
In the meantime, the Department of Tourism in the Cordillera Administrative Region (DOT-CAR) said on Tuesday, January 26, that they are currently probing the party incident.
"A Notice to Explain has already been issued to the establishment," the DOT further noted.
Comments