King of Talk Boy Abunda always had his ways of getting people to admit their secrets, but what secret the Philippine King of Talk has caused him to get his 'karma'?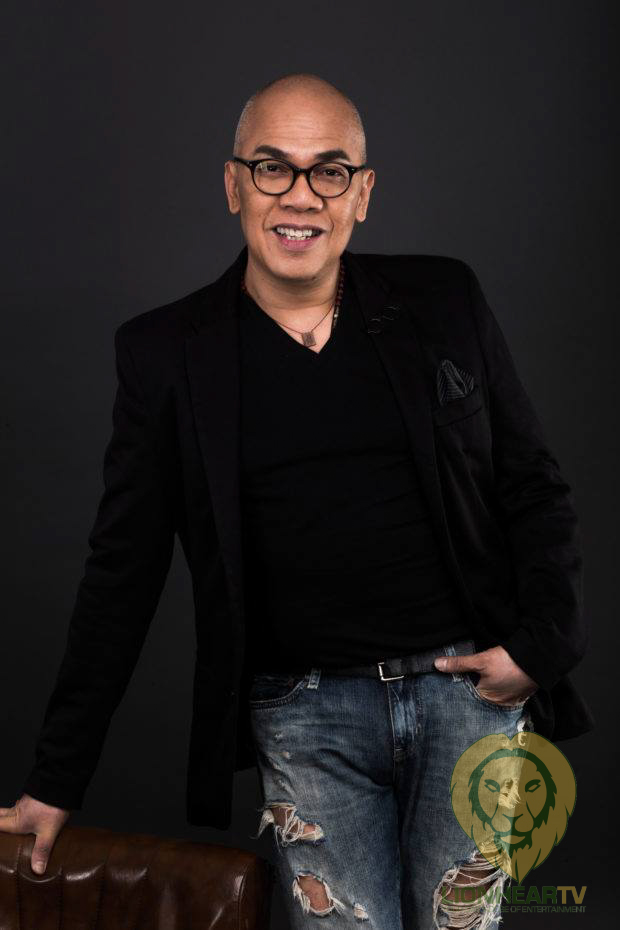 In an interview with writer G3 San Diego for her online program "#LivewithG3", Boy Abunda articulated his fear when the discussion is already about his age.
San Diego asked for assurance if Boy Abunda is already 65 years old, which was immediately denied by Boy, "No naman."
But the question sparked a memory from Boy where he also assumed that San Diego got her source from Wikipedia.
He clarified that he is not 65 years of age, and he even had his lawyers do something about the wrong information on Wikipedia.
"Thank you for raising that because that is on Wikipedia, and that was wrong. I am not 65 years old. Totoo iyon (It's true). I had my lawyers actually write Wikipedia to make that correction."
But this led Abunda to believe that he finally got his "karma" for lying about his real age, "Pero I plead guilty. You know why it is 65 because I'd been lying about my age.
"I've been lying about my age for as long as I can remember. Sometimes I would say I'm 52, I'm 48, I'm 59, I'm 60. My karma is Wikipedia."
He even shared that his long-standing partner Bong Quintana reiterated that Boy Abunda's karma about his age is Wikipedia.
"I'm a marketing guy. I do branding. I am an active citizen of the business, and I am aware of that. Sabi ko nga, ang karma ko, and Bong would say this, 'Ang karma mo, nagsisinungaling ka tungkol sa edad mo. Ayan, naging 65 ka tuloy. "
As of this writing, if you will try to search Boy Abunda, results will show that Boy Abunda is 65 years of age according to Wikipedia.
He revealed that getting old was one of his fears most especially before since he believes as he ages, his value in show business will deteriorate.
"That's a nice conversation because I've always been afraid to grow old at a certain point. Not anymore. Hindi na masyado (Not so much.)
"I've always been afraid to grow old because that's the currency of show business," he admitted.
"When you say you're old, you are on your way to irrelevance. You are on your way to being a has-been, so, for the longest time, being a manager and being a talent by accident, I sort of you know, distorted my facts in terms of my age."
Today, of all the experiences and wisdom he acquired over the years, "I'm not as afraid anymore as I was before to grow old. But there was a time I was horrified."
Nonetheless, Boy Abunda believes that aging is inevitable, especially in show business; he now has come to accept that in this industry, someone better will replace him in the long run.
"Wisdom comes with age, but you have to be realistic that also when you grow older in our business, somebody comes around and does your job better or presents a different look.
"We are aware of that. We die. We kill for relevance. We kill, and we care too much about premium, etc."
Boy Abunda is a Filipino TV host, a publicist, a talent manager, and a celebrity supporter. Tracking back his career, he became the host of Show and Tell, a late-night variety talk show with Gretchen Barretto; and Startalk, an entertainment talk show.
Then he moved to ABS CBN in 1999, where he hosted the following shows: Buzz, Private Conversations, Homeboy, Kontrobersyal, SNN: Showbiz News Ngayon, and The Bottomline with Boy Abunda.
Also hailed as Asia's King of Talk as his late-night show, The Bottomline with Boy Abunda, was recently named as the Best Talk Show for 2011 at the 16th Asian TV Awards, beating top Asian programs, including CNN Hong Kong's Talk Asia and New Delhi's Euthanasia Debate.