Jona is one of the most popular Filipino vocalists right now—apart from being one of the most talented, she also has one of the most inspiring stories to tell about her rise to fame. 
After her transfer to ABS-CBN in 2016, more opportunities came knocking on the Albay-native, but what's important to note–she already had milestones when she was with GMA Network, where she stayed for a decade.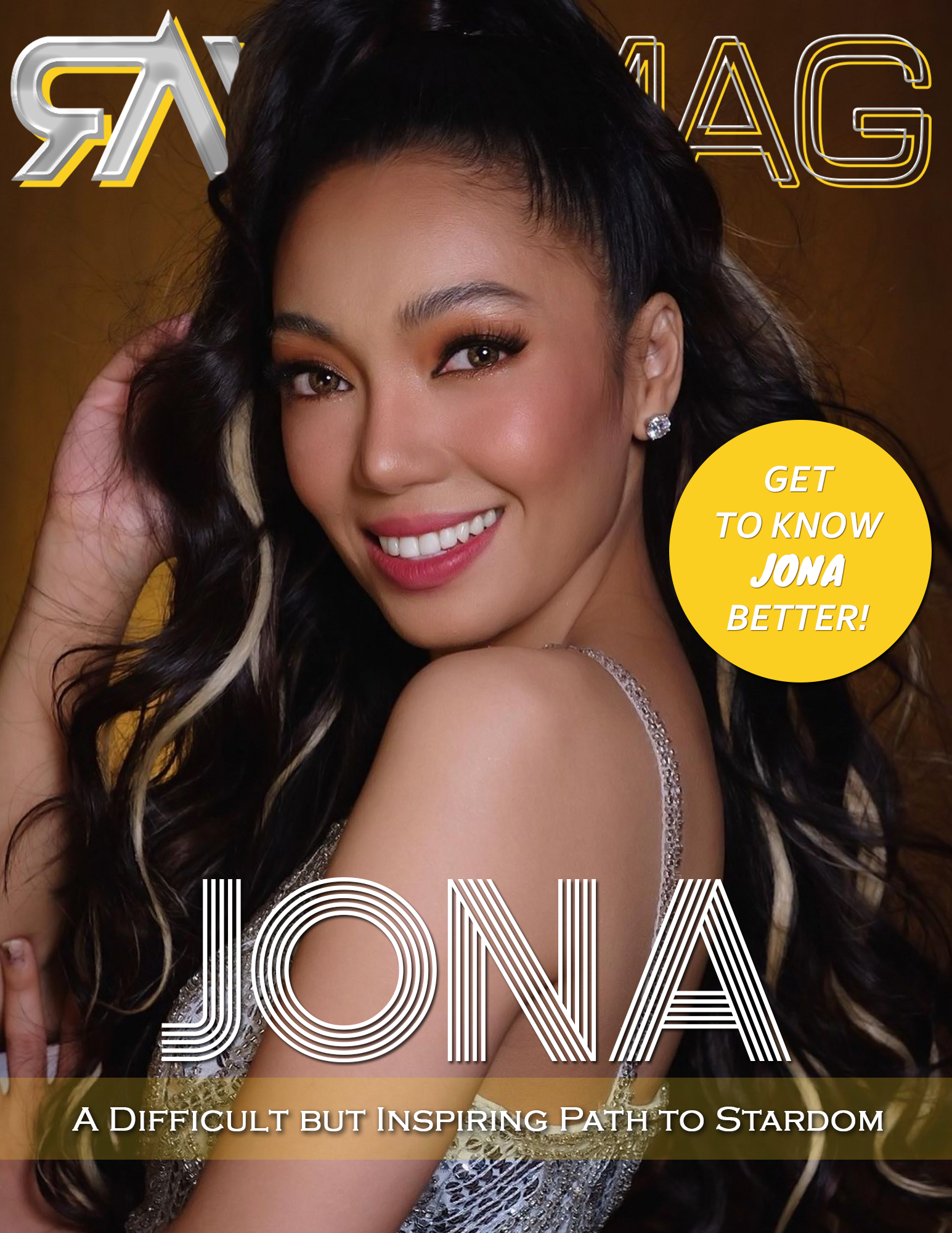 Pinoy Pop Superstar, La Diva, and other Kapuso Breakthroughs.
Her emergence as the first Pinoy Pop Superstar grand winner gave her the perfect launchpad to make a strong takeoff in the local music scene.
She, later on, collaborated with fellow Pinoy Pop Superstar alumni, Maricris Garcia and Aicelle Santos, to form the vocal group, La Diva, who became a staple act on GMA Network's Sunday noontime musical variety shows (SOP, Party Pilipinas, Sunday All-Stars). 
Aside from a string of cover and original hits, the group also made milestones in concerts and various engagements. The group was also known for singing the National Anthem at one of the many Manny Pacquiao's World Title fights.
As a solo Kapuso performer, Jona made several personal feats for herself, including the hits, Help Me Get Over You, and Kapuso drama theme songs–Ikaw Nga and Di Na Mag-iisa. She had two major concerts at the Music Museum and produced two studio albums under GMA Records (now GMA Music).
Shift to ABS-CBN: The Beginning of 'Jona' and Bigger Milestones.
Following her 10-year stint as an exclusive Kapuso artist, she transferred to GMA Network's closest rival station, ABS-CBN. 
The shift also prompted her to begin using the screen name Jona as part of her repackaging, and reinvention as an OPM artist. She officially debuted as a Kapamilya star, when she sang the theme song of the pre-primetime teleserye We Will Survive, the cover of Gloria Gaynor's massive hit, I Will Survive.
Jona's transfer to ABS-CBN further solidified her status as a Theme Song Queen with various movies and television series enlisting her voice to sing many original soundtracks. She sang a cover of the Dionne Warwick classic I'll Never Love This Way Again, which was the theme for the box-office hit Barcelona: A Love Untold. The rendition earned her several accolades, including RAWR Awards' Favorite Song of the Year in 2016. 
She found better fame when she became part of the vocal group, Birit Queens (comprised of herself, Morisette Amon, Angeline Quinto, and Klarisse de Guzman), which later on became a household name, and became viral on social media. The group's inordinate success also gave Jona's biggest concert ever, when Birit Queens performed at the Mall of Asia Arena for their first-ever major concert.
 As a solo Kapamilya artist, Jona soared with chart-topping hits, including You, Maghihintay Ako, Ano Na Nga Ba Tayo, and Pusong Ligaw, which all placed on Billboard Philippines Top 20 Chart. 
With Maghihintay Ako, she received various accolades from several award-giving bodies, including MOR Music Awards and FILSCAP. Her self-titled album Jona was named best-selling and most-streamed by Awit Awards in 2018. 
She's been also regularly being tapped to interpret entries to the annual Himig Handog Song-Writing Competition, where she scored some of her biggest hits, including Sampu and Tinatapos Ko Na. 
As a solo concert performer, she successfully staged Queen of the Night and Prima Jona in 2016 and 2017, respectively.
15TH Year in Showbiz, and Further Successes.
In a social media post, Jona shared that an anniversary concert was being put in place when the pandemic prohibited her from mounting the event. A few months later, a historic digital-concert arrived via Youtube Music Night. It is considered the first in Southeast Asia.
Her incredible path to where she is now is undoubtedly something aspiring singers must look up to, as it proved that hard work takes dreamers to great places. Like many celebrities, she has confronted bashers, and online trolls, doubters that persistently try to invalidate her struggles and victories, and yet she remains humble. 
All those must be what keeps her luck going on, and even now that her Home Network, ABS-CBN, lost its franchise, she remains highly visible, and there are still projects lined up for her. Jona's powerful 'vocals' are the reason that played a 'major' role in getting her where she is now, but her 'hard work' has transported her to a special place in show business.
Presently, Jona continues to perform on various ABS-CBN shows, including the long-running Sunday musical variety show, ASAP Natin 'To. She previously sat among judging panel members in the mystery-music gameshow I Can See Your Voice, which is now taking a season break.
Comments