Love teams have been around practically since the onset of the Philippine cinema. Though not unique to the Philippine setting—love teams exist in foreign show business, too.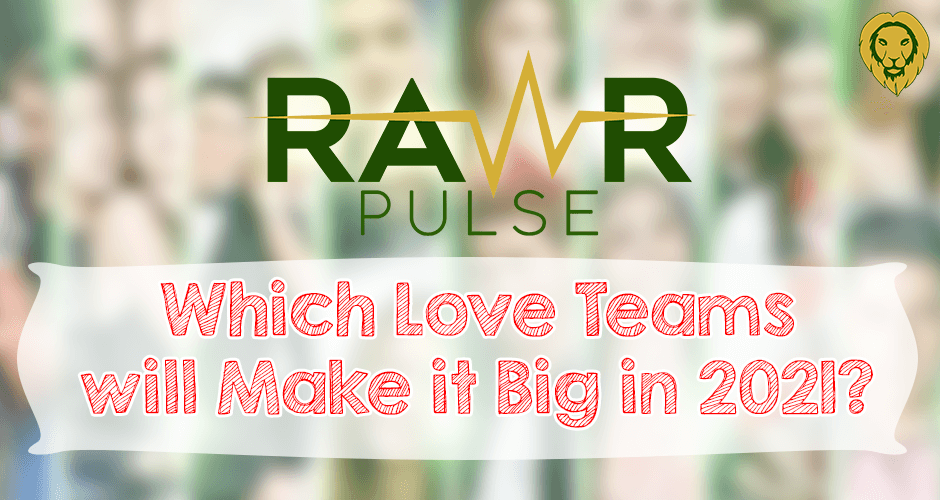 Voting will run from February 5 to March 5, 2021.
The existence of 'ships' in the local scene has undoubtedly given way to the birth of a pop culture phenomenon. Star builders take cues from social media trends in deciding who to pair with; surprise pairings do emerge from practically nowhere. Avid fans randomly pick two emerging stars, decide they should be 'linked' together as a love team.
With the dramatic shift of viewers from traditional television to online streaming platforms (a surprising turn due to the pandemic), 'ships'—romantic couples endorsed by fans—soared in 2020. Fans wittingly form from the couples' names, love teams continue to thrive and even find a more versatile audience amid the persistent health crisis. This local phenomenon traces its beginning in the 1920s even expanded its market during the pandemic. The explosion of boys' love (BL) craze allowed BL couples to take a share of the market lorded by traditional love teams like the KathNiel, AlDub, JaDine, and LizQuen.
In 2021, production houses aggressively meet the demand for new content. Love teams face challenges to further soar through the exciting new movies, television, and Web series. Today, predictions of emerging love teams–those who will likely follow the path of the phenomenal love teams like the next Guy and Pip (Nora Aunor and Tirso Cruz III), Sharon Cuneta and Gabby Concepcion, Maricel Soriano and William Martinez, Janice de Belen and Aga Muhlach, Bobby Andrews and Angelu de Leon, and the latest–Kathryn Bernardo and Daniel Padilla (KathNiel).
With this, LionhearTV launches RAWR Pulse–your most reliable pop-meter of what is in, trending not just to Netizens but the entire fan demographic as well. Decide who's going to make it big in 2021 by getting your vote counted now.
Vote for your favorite Love Team on this link.
Voting for RAWR Pulse will come from two parts: 50% from website votes and 50% from eMVP search engine results. Every click, every search, every activity leading to LionhearTV, Dailypedia and PH Entertainment with the keyword from any of the nominees will be counted as one vote. The voting app's refresh time is every after 6 hours, so you can vote 4 times a day.
Which Love Teams will Make it Big in 2021?
Aljon Mendoza and Karina Bautista (KarJon).
KarJon's adorable on-screen relationship is relatively new, tracing its beginning at the Pinoy Big Brother House. They have thrilled fans with appearances on several shows. In 2019, they debuted via the afternoon series, Sandugo, and in 2020, they starred in Ampalaya Chronicles: Labyu Hehe, and the Star Cinema Web series, Four Bad Boys and Me. They are to star in the upcoming iWantTFC series, Hoy! Love You.
Barbie Imperial and Yves Flores (BarVes).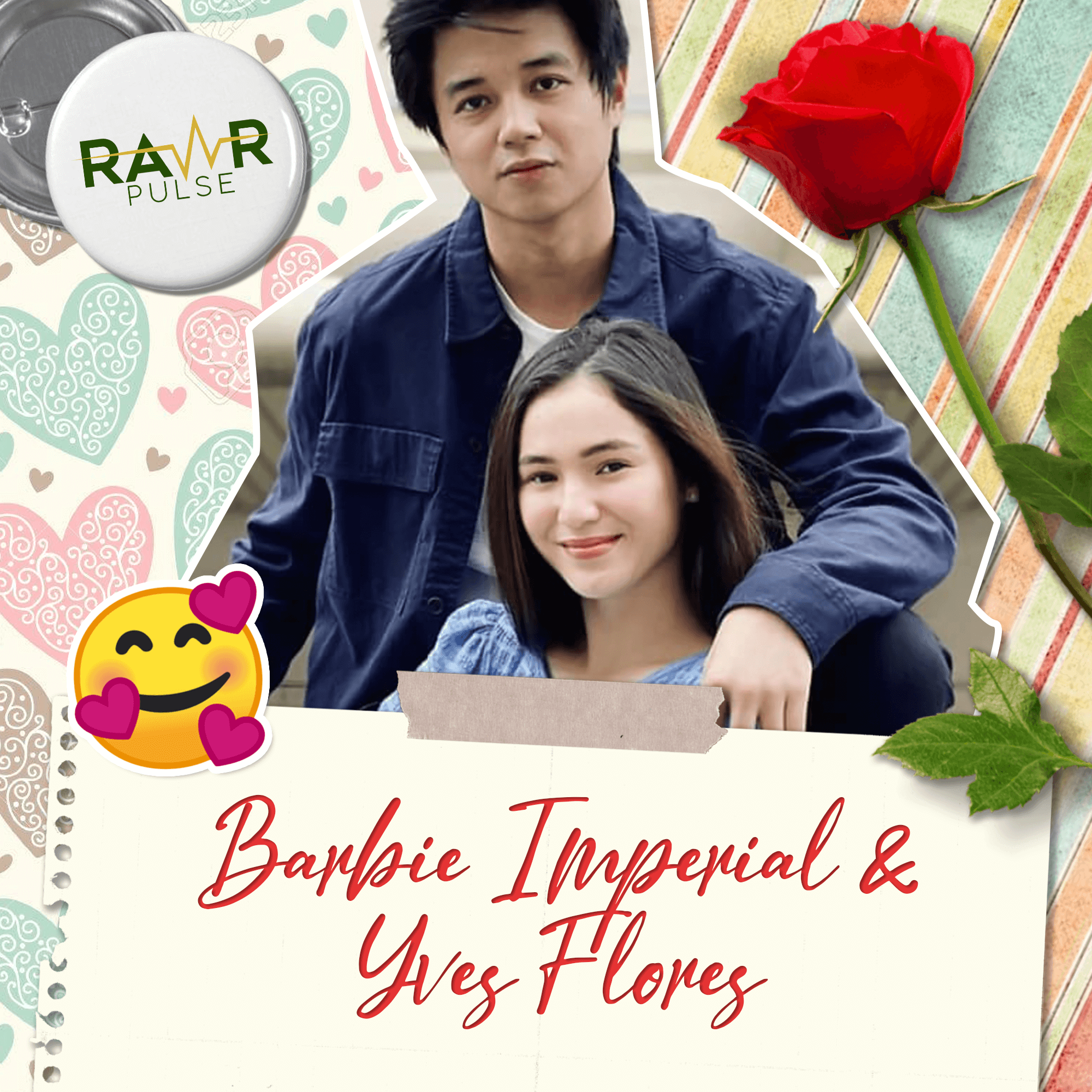 Barbie and Yves are among the new Kapamilya love teams to emerge last year. Their team-up marked ABS-CBN's historical return to free television, after months of absence on free television. Being part of ABS-CBN's newest daytime drama, Bagong Umaga, possible future projects are in the pipeline and there is no way for BarVes to go, but up.
Donny Pangilinan and Belle Mariano.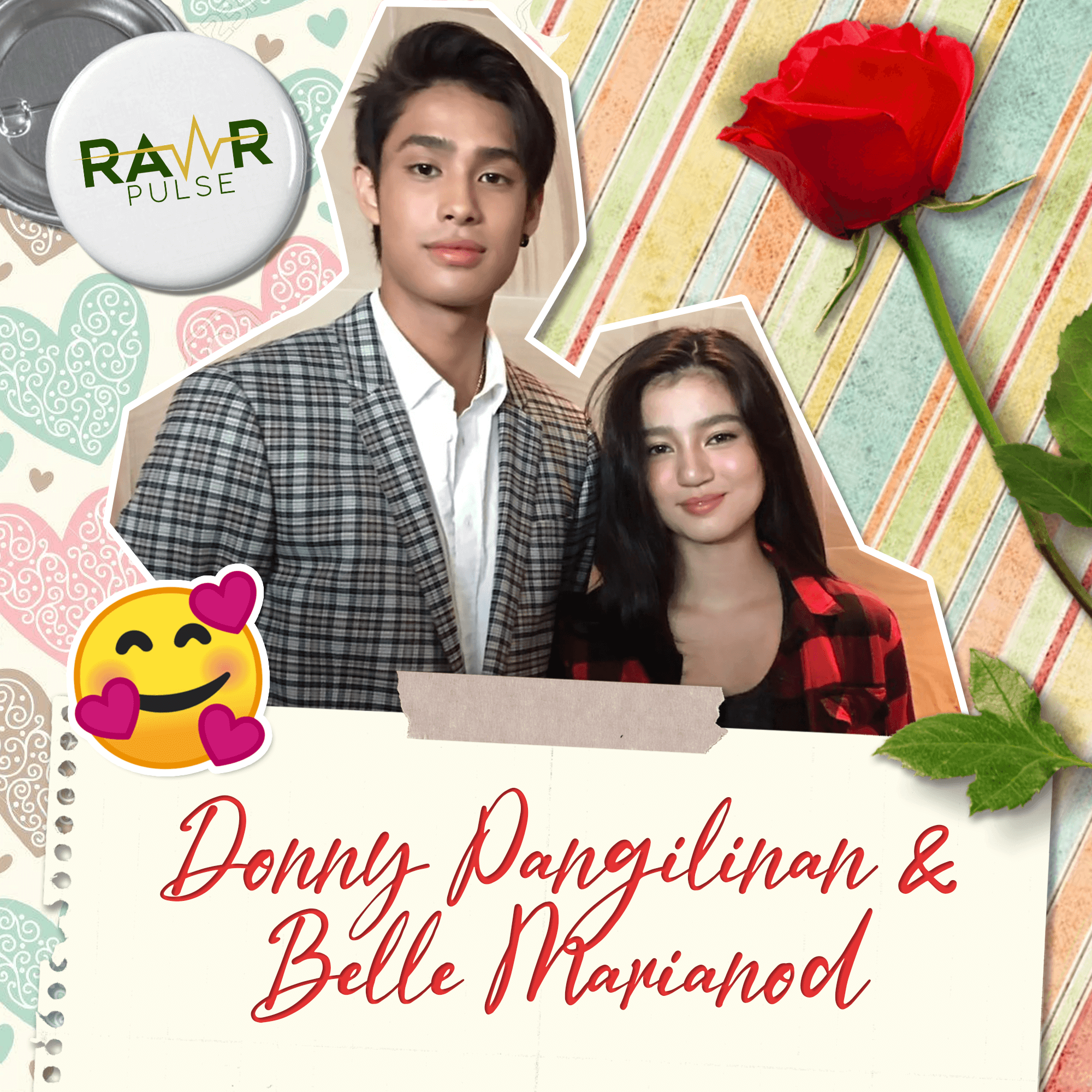 The adaptation of Web novel as massive as He's Into Her served as a golden ticket for Donny Pangilinan and Belle Mariano. Both will star in an iWantTFC original, loosely-based on the Maxine Lat Calibuso hit. A film is set to feature the new tandem and will surely entrance fans in 2021.
Francine Diaz and Kyle Echarri (KyCine).
Half of the widely-followed The Gold Squad is because of their tandem and it has given KyCine incredible perks. Having starred in the phenomenal afternoon series, Kadenang Ginto, a streak of wonderful opportunities are open to their love team, and as they team-up again in the ensemble drama, Huwang Kang Mangamba, fans are inevitably poised to keep their attention fixed on KyCine.
Heaven Peralejo and Tony Labrusca.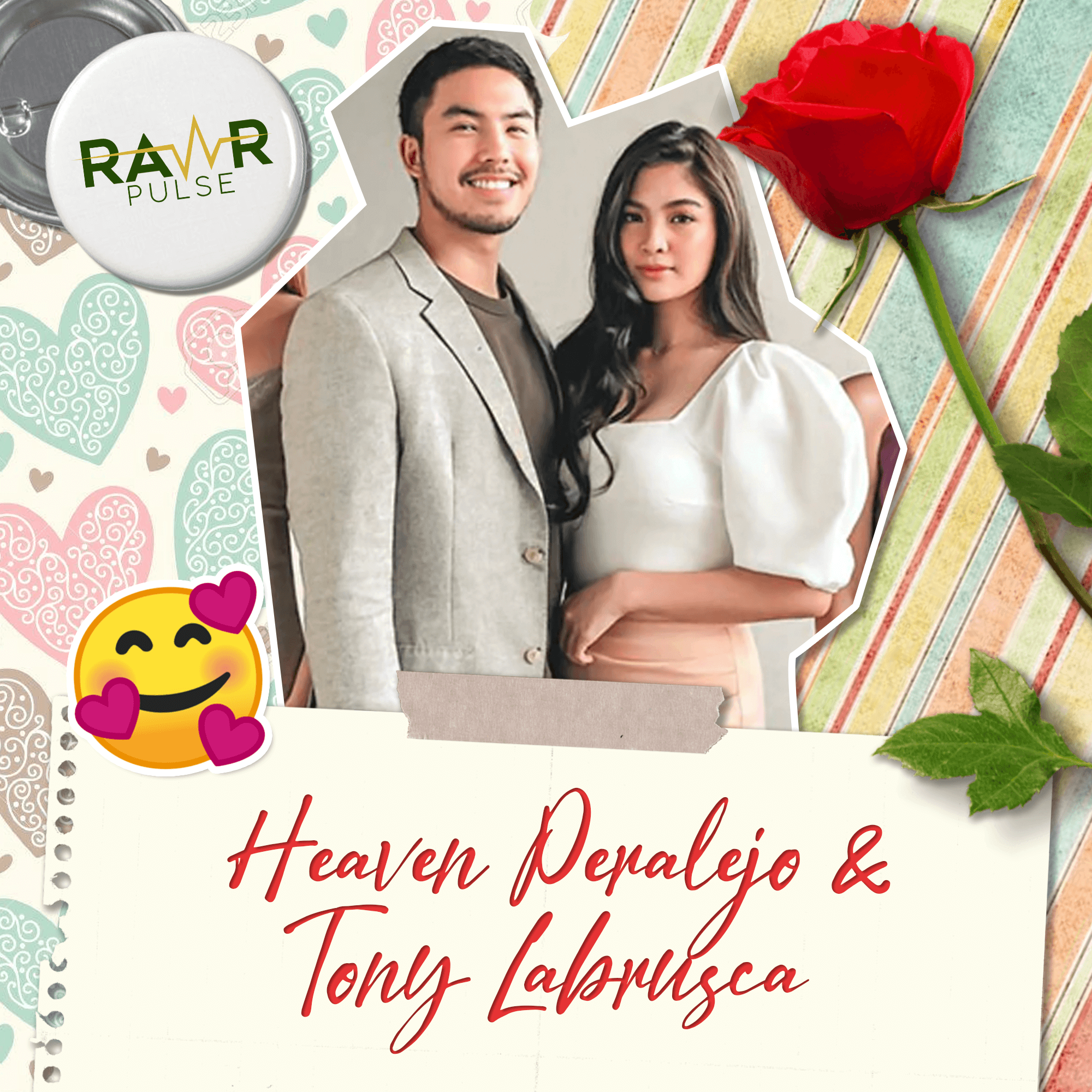 Peralejo's and Labrusca's juvenile onscreen partnership in the youth-oriented drama, Bagong Umaga, holds beautiful promises. Both are exceptionally good actors, and if given the right future projects, seeing them soar in show business one day, won't be surprising.
Ian Pangilinan and Paolo Pangilinan (PangPang).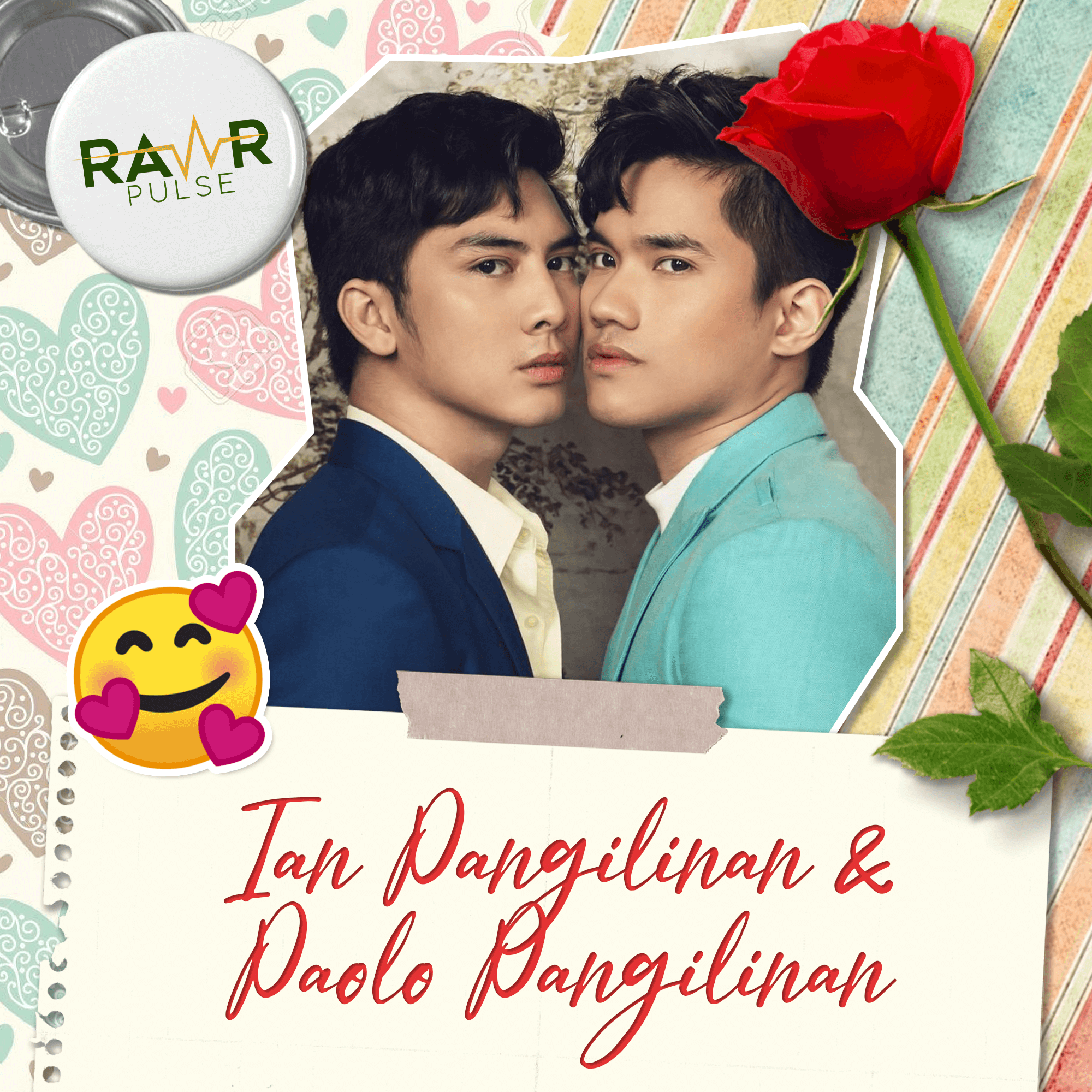 Gaya Sa Pelikula is without a doubt one of 2020's most remarkable boys' love (BL) series. Its success is due to the charming chemistry of Ian and Paolo. Now belonging to the same talent agency, these two Pangilinans further ascent to stardom and sealed by subsequent projects, one of which is the sophomore season of their 2020 hit series.
Jak Roberto and Barbie Forteza (JakBie).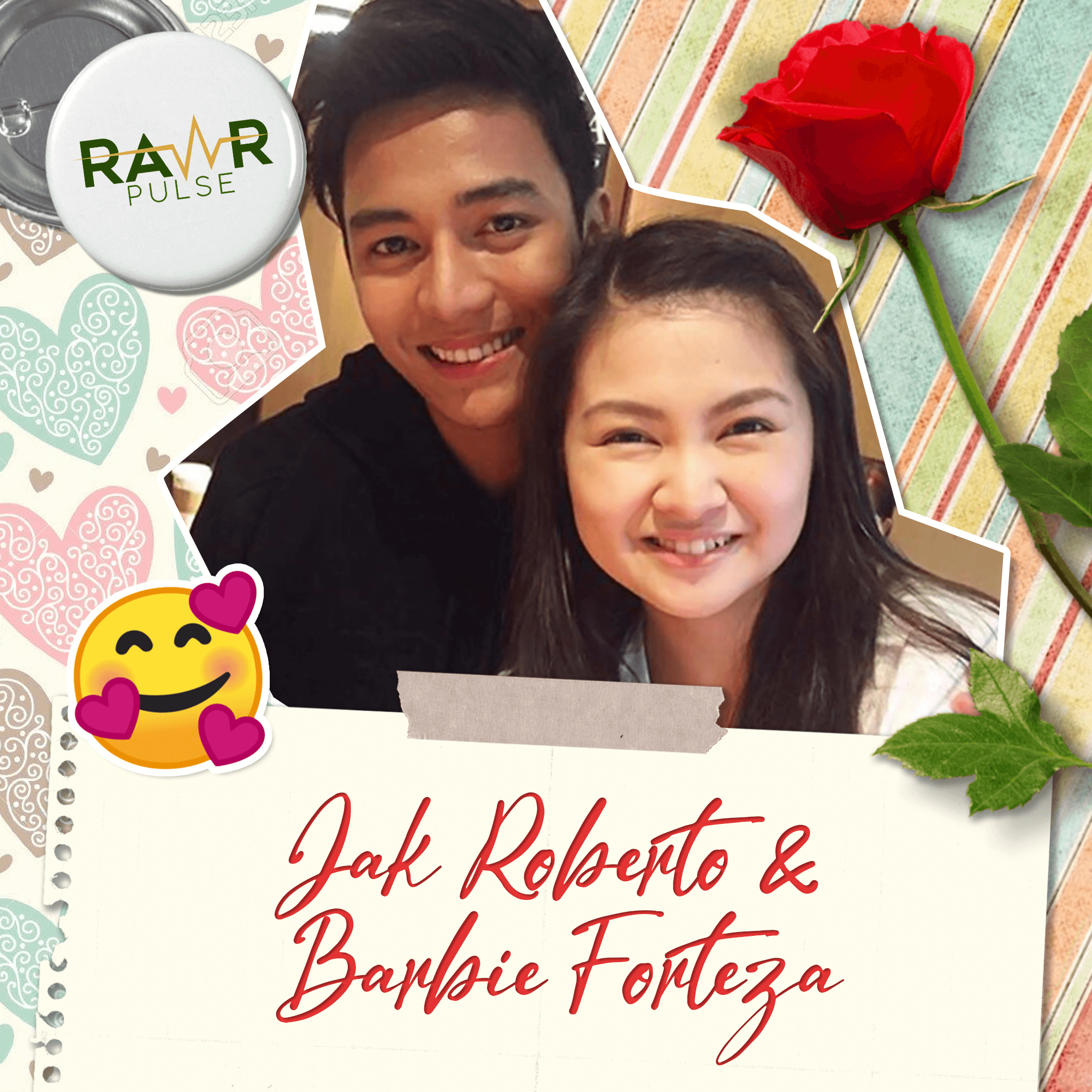 Fans are swooning over the partnership of Jak Roberto and Barbie Forteza on TikTok. The two Kapuso homegrowns are real-life sweethearts and are in a relationship for four years now. At the moment, both of them are busy with their respective projects. Their home-made Vlogs and other onscreen appearances keep sending their fans in an overwhelming giddy frenzy.
Jane Oineza and RK Bagatsing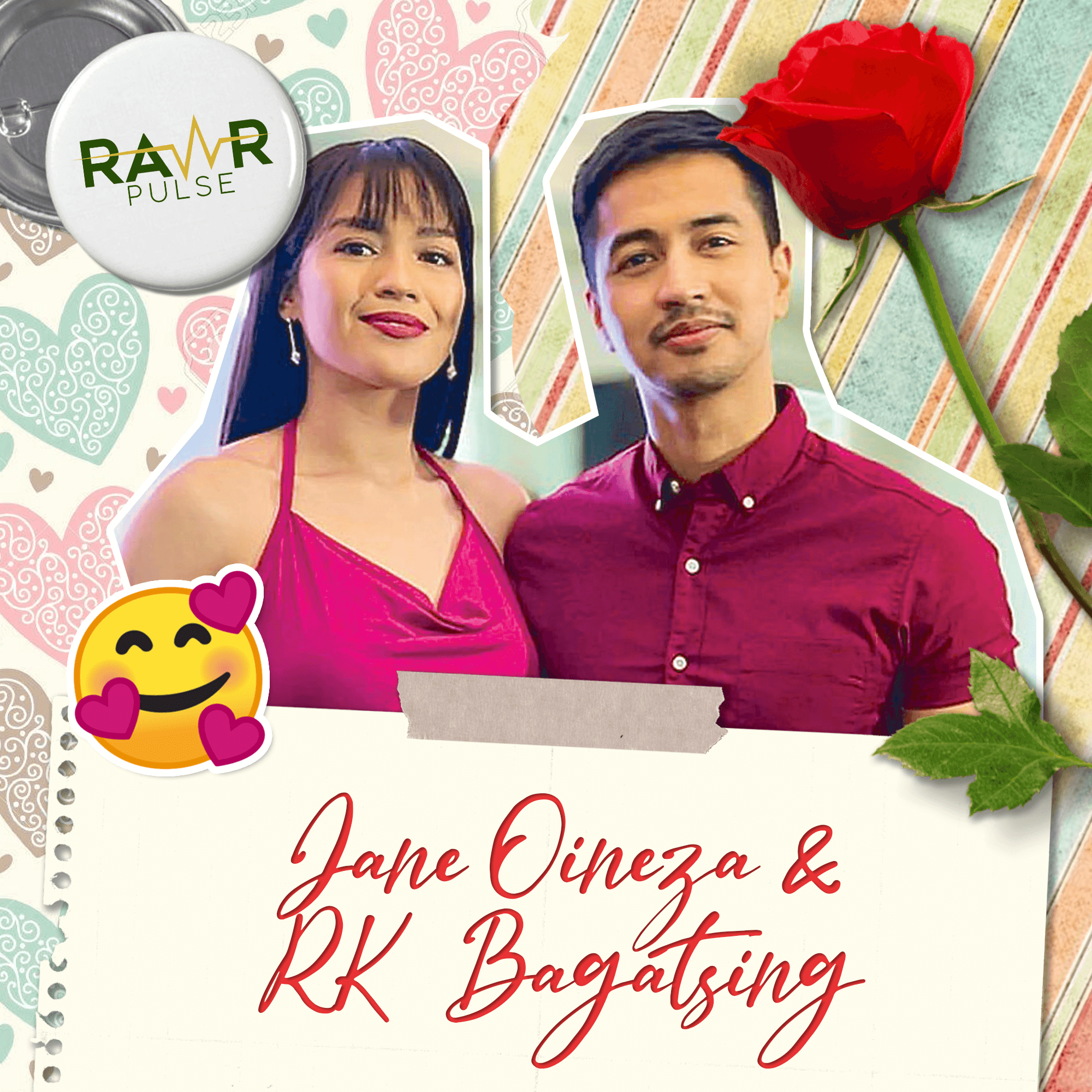 Jane and RK's future as a love team is on hold as the two pursues separate projects in different TV networks, but their partnership is definitely to stay in 2021. Their recently-concluded mini-series on TV5 is enough proof that they can work again for another TV series, or who knows—movies, too.
JC Alcantara and Tony Labrusca.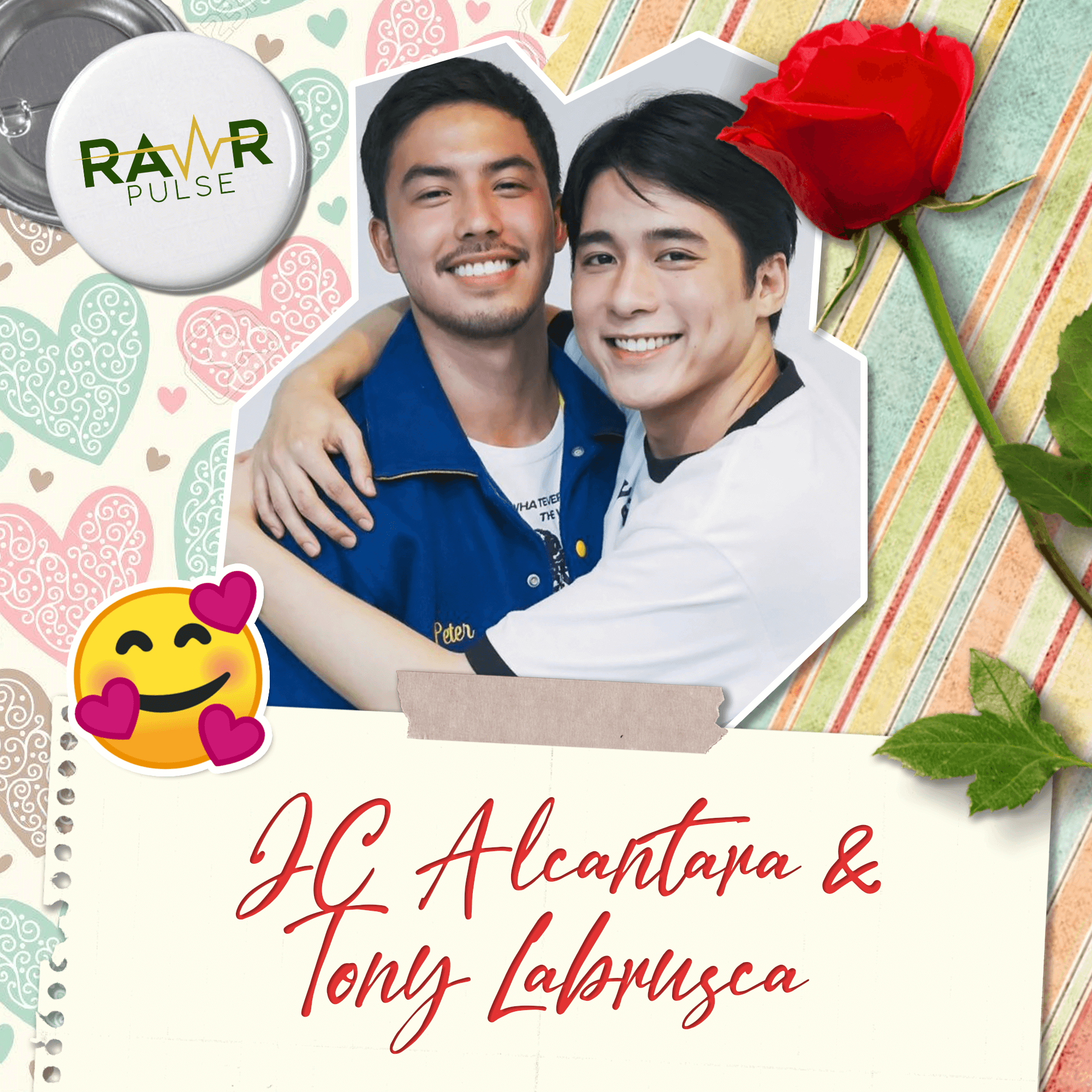 The onscreen couple (as Mico and Xavier) is among ABS-CBN's first response to the explosion of boys' love (BL) market. Hello Stranger premiered in 2020, and surprisingly made its mark in the local BL scene, emerging as one of the most successful Web series of the year. A movie as a sequel is set to come out this month, on the 14th.
Jillian Ward and Vince Crisostomo (JilVin).
The top-rating afternoon drama of 2020, PrimaDonnas has paved the way for new love teams that Kapuso viewers will keep their tabs on, and one of them is the JilVin tandem. The series will unfold new revelations in 2021, and no other way for the budding onscreen partners to take, but to go forward.
Kaori Oinuma and Rhys Miguel (KaoRhys).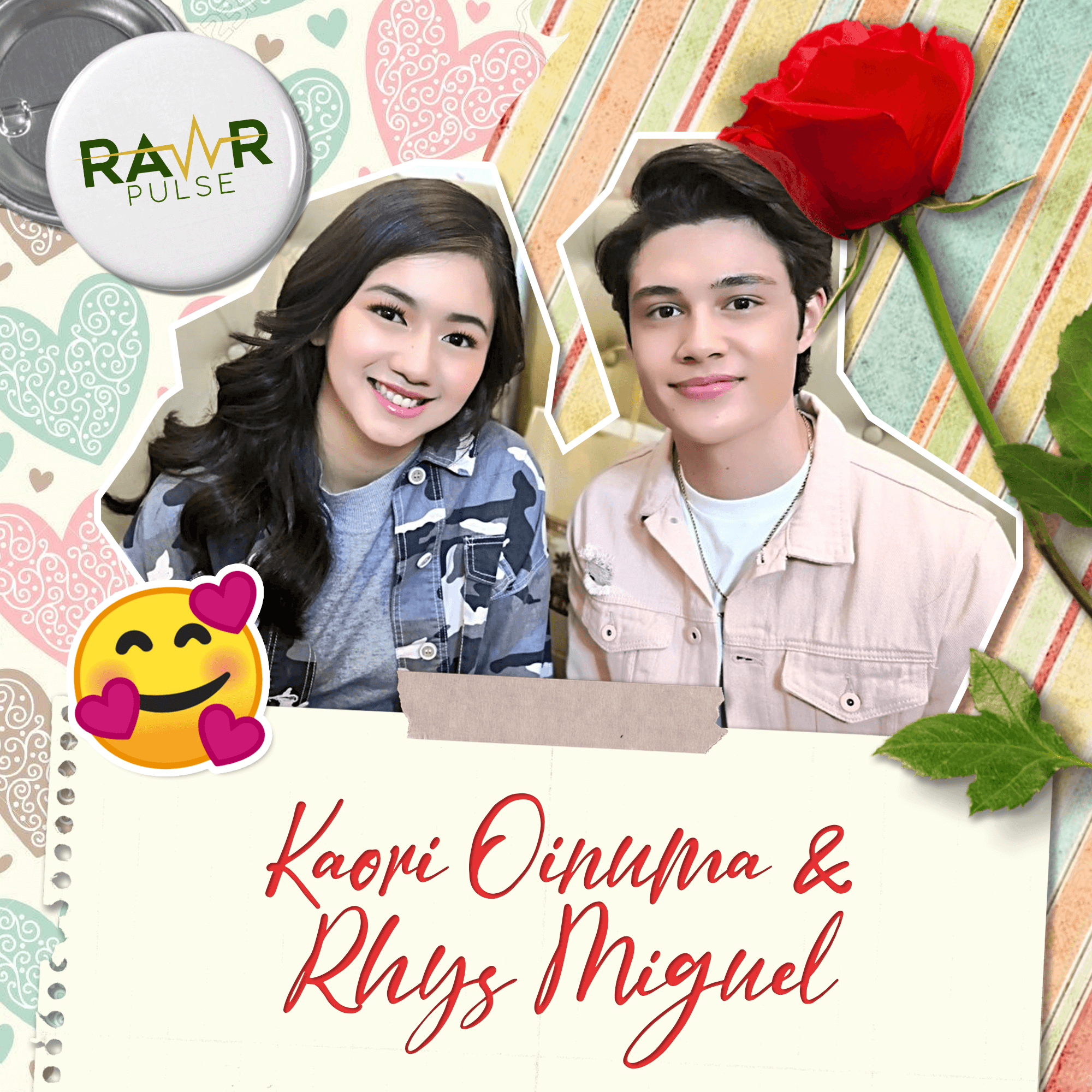 Oinuma-Miguel's strong following dates back to when they were still housemates inside the Pinoy Big Brother house. Subsequent television appearances (including the Web series, Four Bad Boys and Me) further solidified their love team. As they embark on new collaborations this year, the possibility of them joining the big leagues is possible.
Kim de Leon and Lexi Gonzales (KimLex).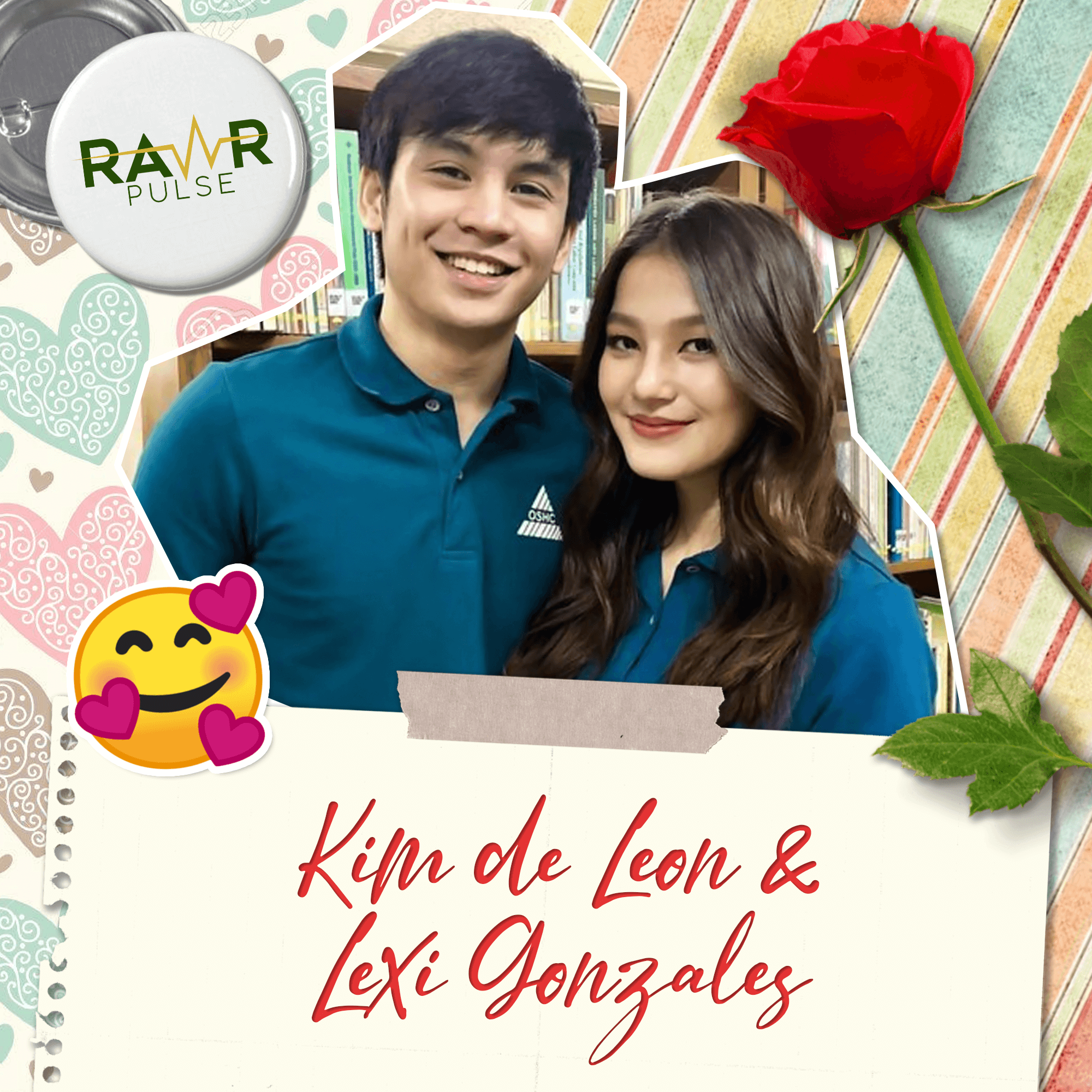 It's hard to miss Kim and Lexi's brimming chemistry as a love team. Their juvenile partnership is yet to be tested via the upcoming GNTV series, My Fantastic Pag-ibig. Their fans' massive anticipation gives a hint to the success the pair is set to achieve in the future.
Kira Balinger and Grae Fernandez (KiRae).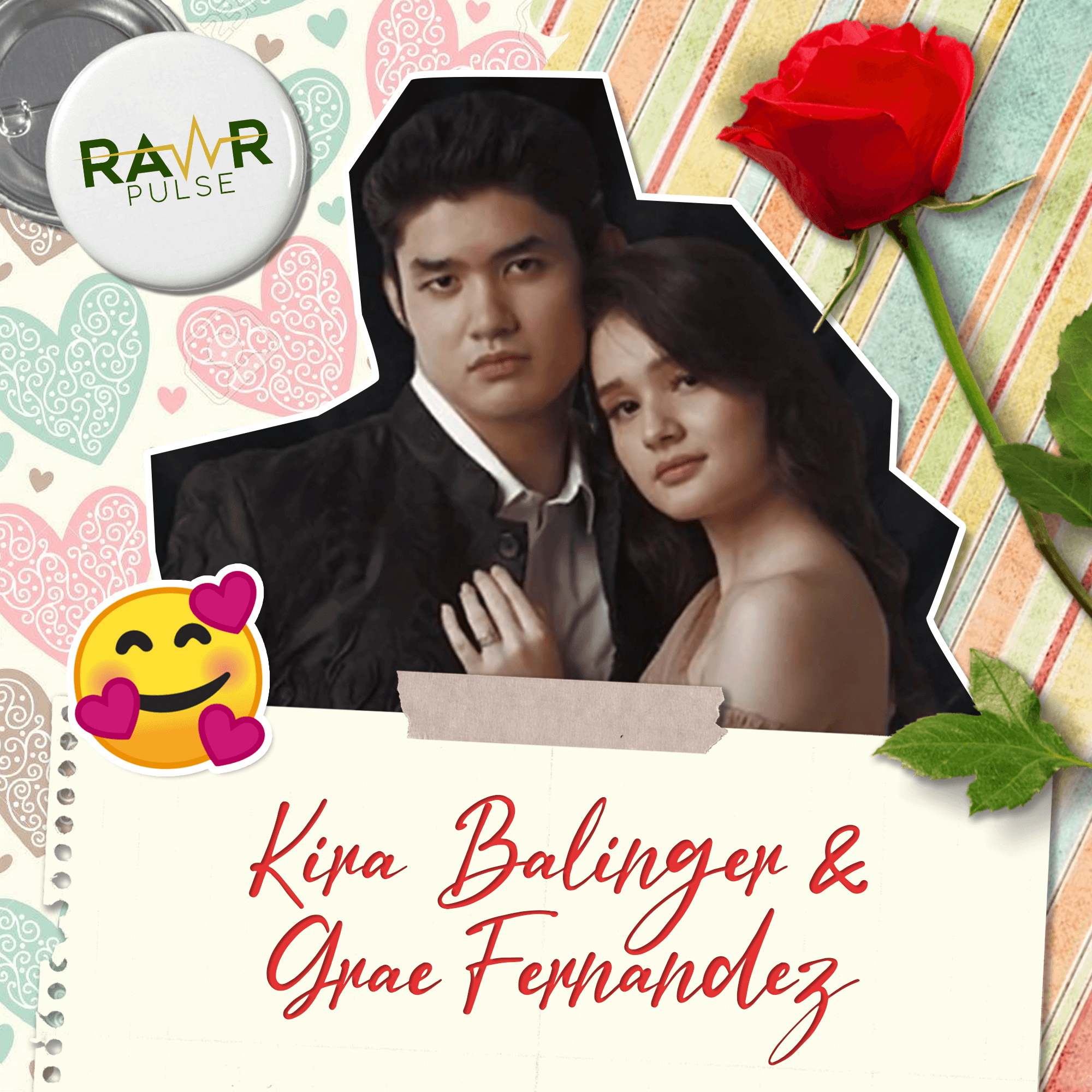 It's difficult to dismiss Kira Balinger and Grae Fernandez's tandem as Hope and Jake. Considering the overwhelming 'kilig' their partnership on the hit Kapamilya drama, Ang Sa Iyo Ay Akin, fans are hooked to the show. Fans are smitten with their love team, which is only expected to grow this year–with more projects and appearances that will surely come due to the success of the Jodi Sta. Maria-Iza Calzado-Maricel Soriano series starrer.
Kokoy de Santos and Elijah Canlas (EliKoy).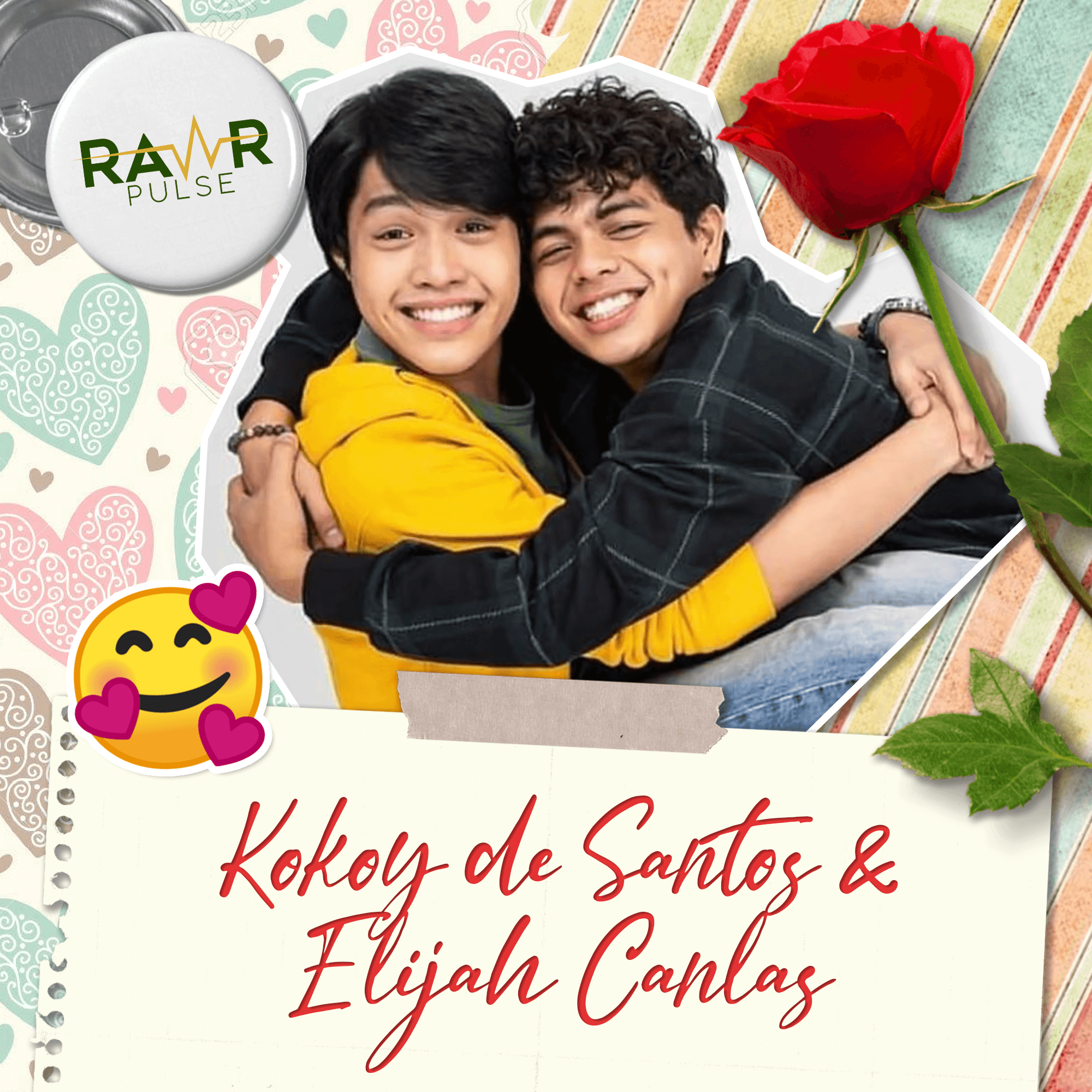 The endearing male lead stars, de Santos and Canlas as Gavreel and Cairo are the names behind the success of Gameboys. Due to the Web series' success–it paved the way for follow-up projects for the two. The series sequel is arguably the most anticipated project of the two. 
Kyline Alcantara and Yasser Marta (KySser).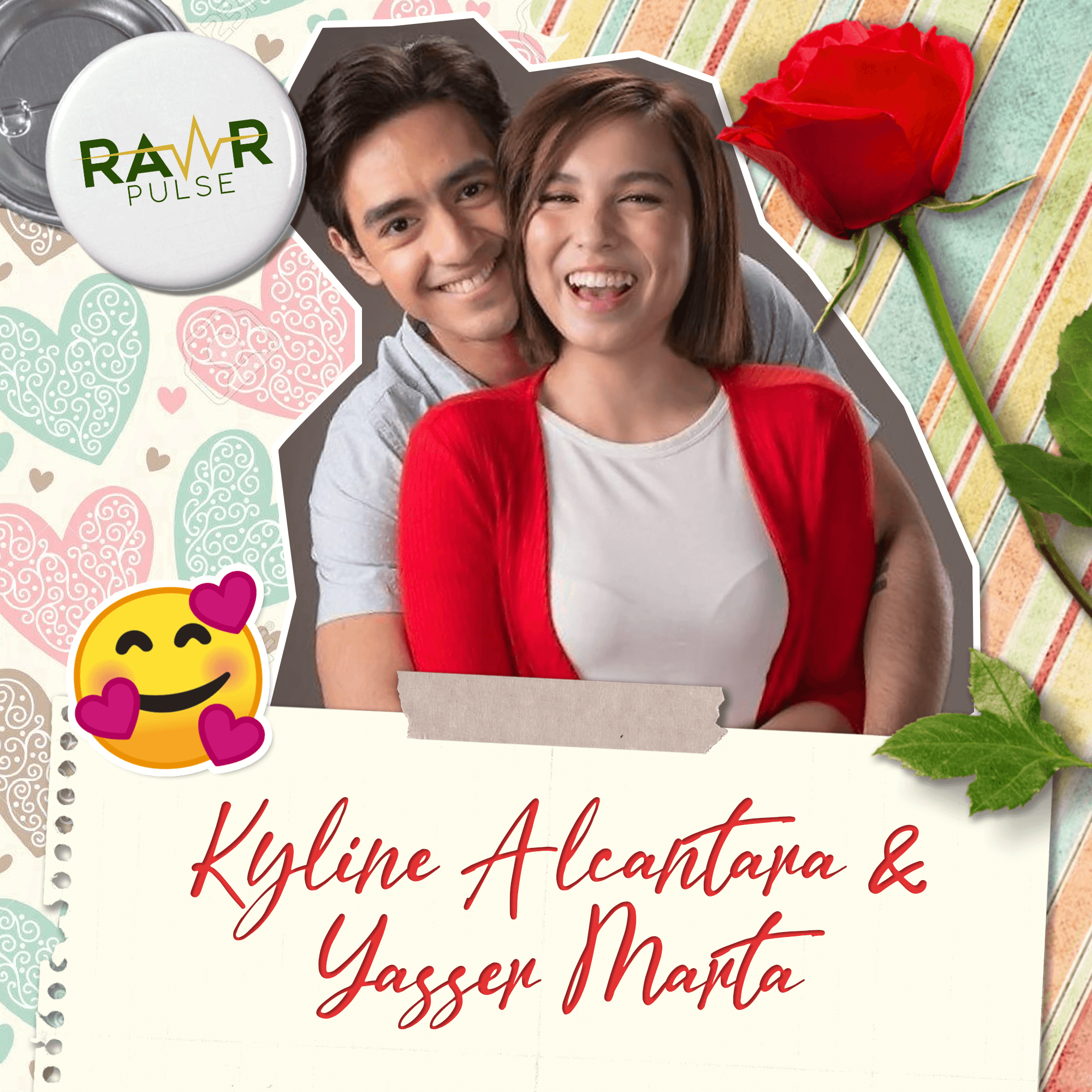 Bilangin ang Bituin sa Langit is becoming a potent platform for the new Kapuso team-up, Kyline and Yasser, to thrive. Aside from their unmissable tandem, working alongside industry veterans Nora Aunor, Dante Rivero, and Mylene Dizon has inspired them to work on their acting chops, and to their credit, they've been very effective. Considering on their exponentially-growing fanbase, a follow-up show will be a good choice to make for GMA.
Loisa Andalio and Ronnie Alonte (Loinie).
Real-life sweethearts Loisa and Ronnie are among ASAP Natin 'To's most in-demand performers. It's not hard to guess why they draw a huge following. Sultry dancefloor princess Loisa is a perfect match for a confident matinee idol-like Ronnie. After delivering killer dosages of 'kilig' to their fans last year, through the Star Cinema movie, James, Pat, and Dave—the two are set to lead the new iWantTFC Original, Unloving You this year.
Maris Racal and Inigo Pascual (MarNigo).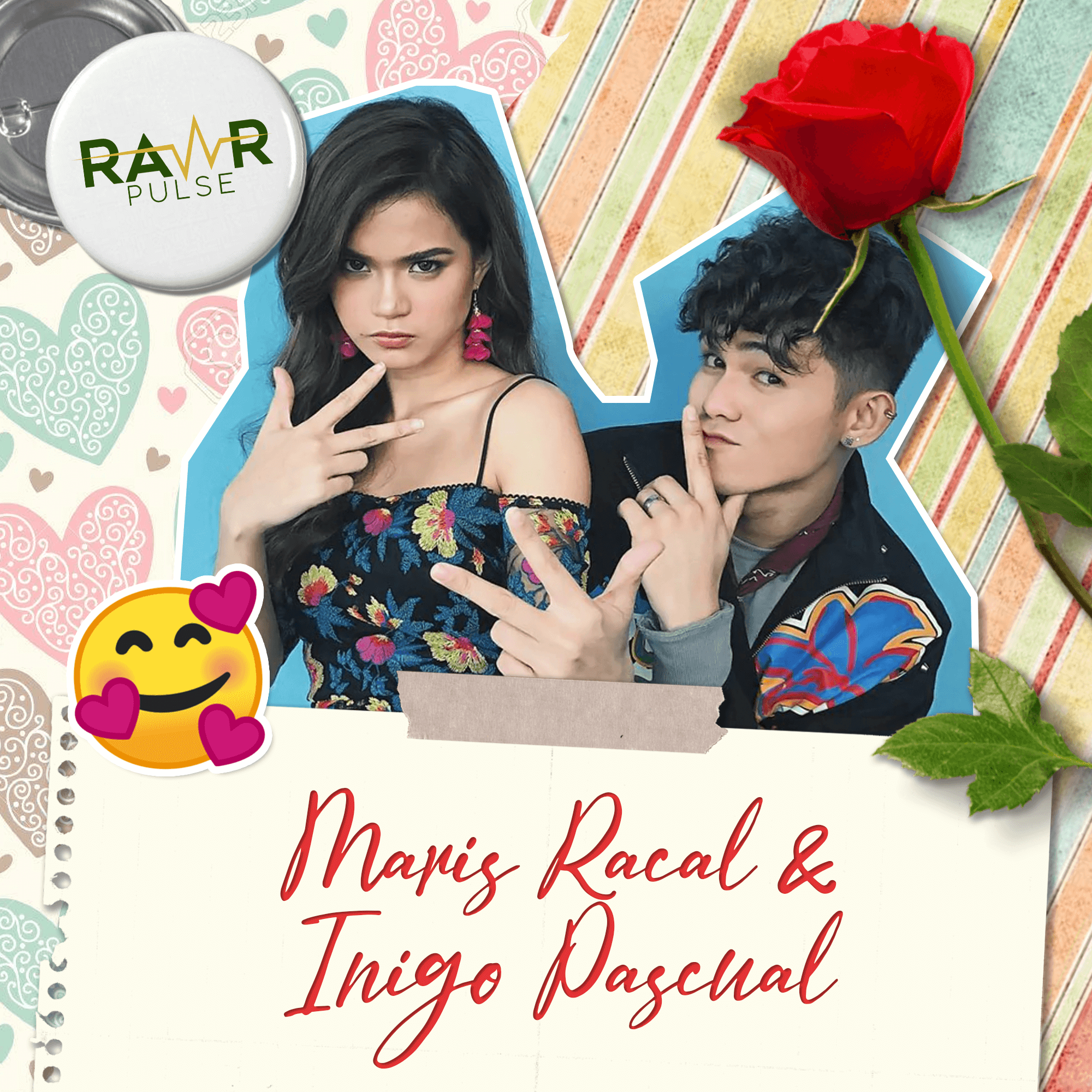 Stars are seemingly aligned for MarNigo's success as a premiere love team since they were first teamed-up via One Music POPSSSS! and an episode of Maalaala Mo Kaya. Succeeding number of appearances on television and in movies did follow. Their most recent project is the 2020 movie, Boyette: Not A Girl Yet.
Maymay Entrata and Edward Barber (MayWard).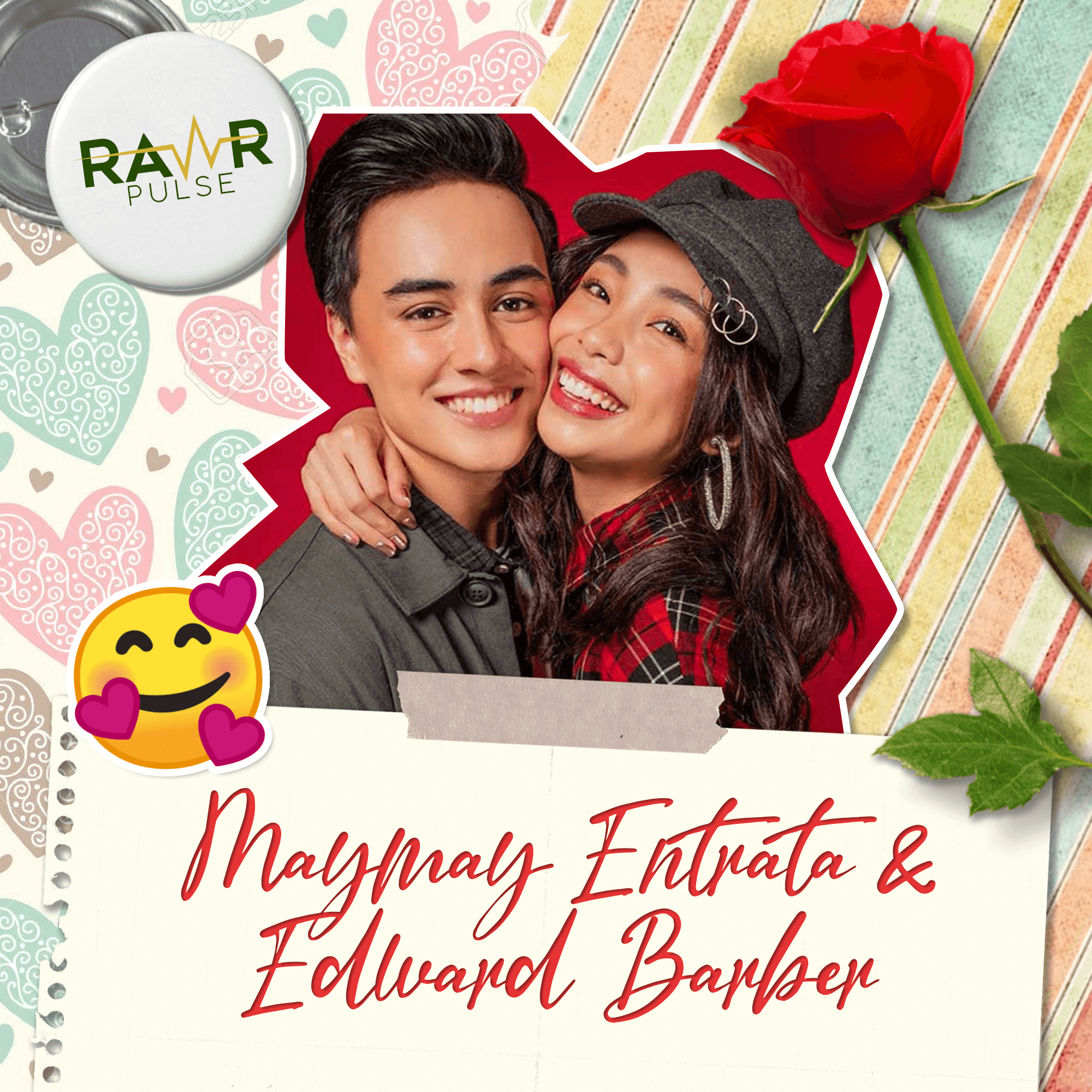 MayWard continuously delighting their fans since 2016, when they both entered the PBB house. Appearances in movies and on television followed and cemented their tandem as among Kapamilya's popular love teams. In 2017, they debuted as movie stars via the romcom, Loving in Tandem. They also appeared in the blockbuster hit Fantastica in 2018. In 2021, they reunited in the Star Cinema movie Princess Daya-Reese.
Migo Adecer and Kate Valdez (MigAte).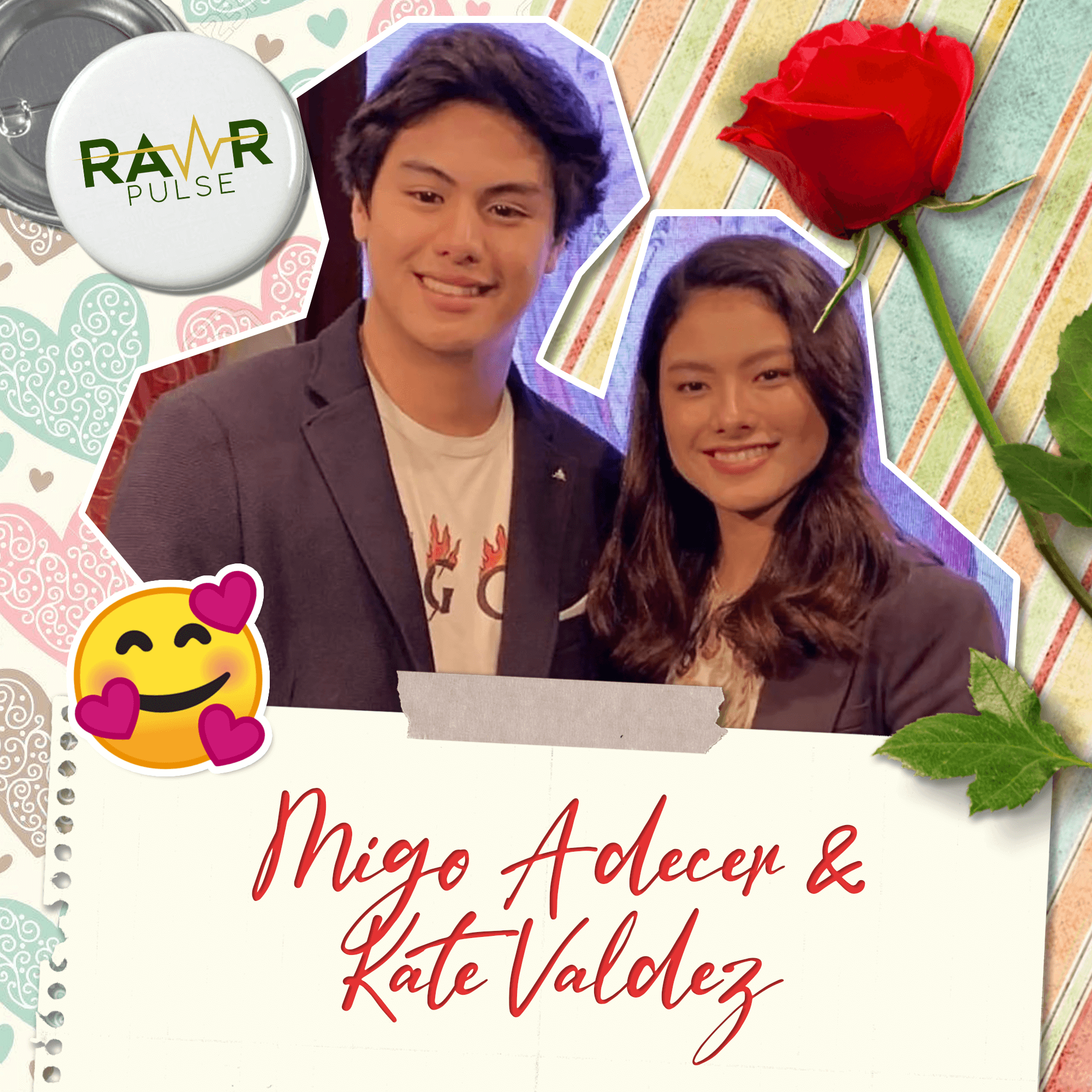 Kate and Migo had a memorable start as onscreen partners via the epic telefantasya, Encantadia in 2016. In 2020, they were reunited as a love team for the primetime soap, Anak ni Waray vs Anak ni Biday, and for the GMA New and Public Affairs, mini-series, Project Destination. There is no denying the twosome's sweet romantic vibe together, which can only continue if the Kapuso Network keeps giving them good projects.
Miguel Tanfelix and Ysabel Ortega
YsaGuel is one living proof of two people's capability of attracting a huge fanbase even without an existing project. Tanfelix and Ortega are yet to star in their first TV project as lead roles. A big launching series seems to be the only thing missing for YsaGuel to take-off as a premiere love team.
Mikee Quintos and Kelvin Miranda.
The Lost Recipe's trailer makes the upcoming Kapuso series look so grand and is likely to be successful because of Quintos and Miranda. After all, the Kapuso Artist management did not pair them if they did not spot any potential in their tandem.
Rita Daniela and Ken Chan (RitKen).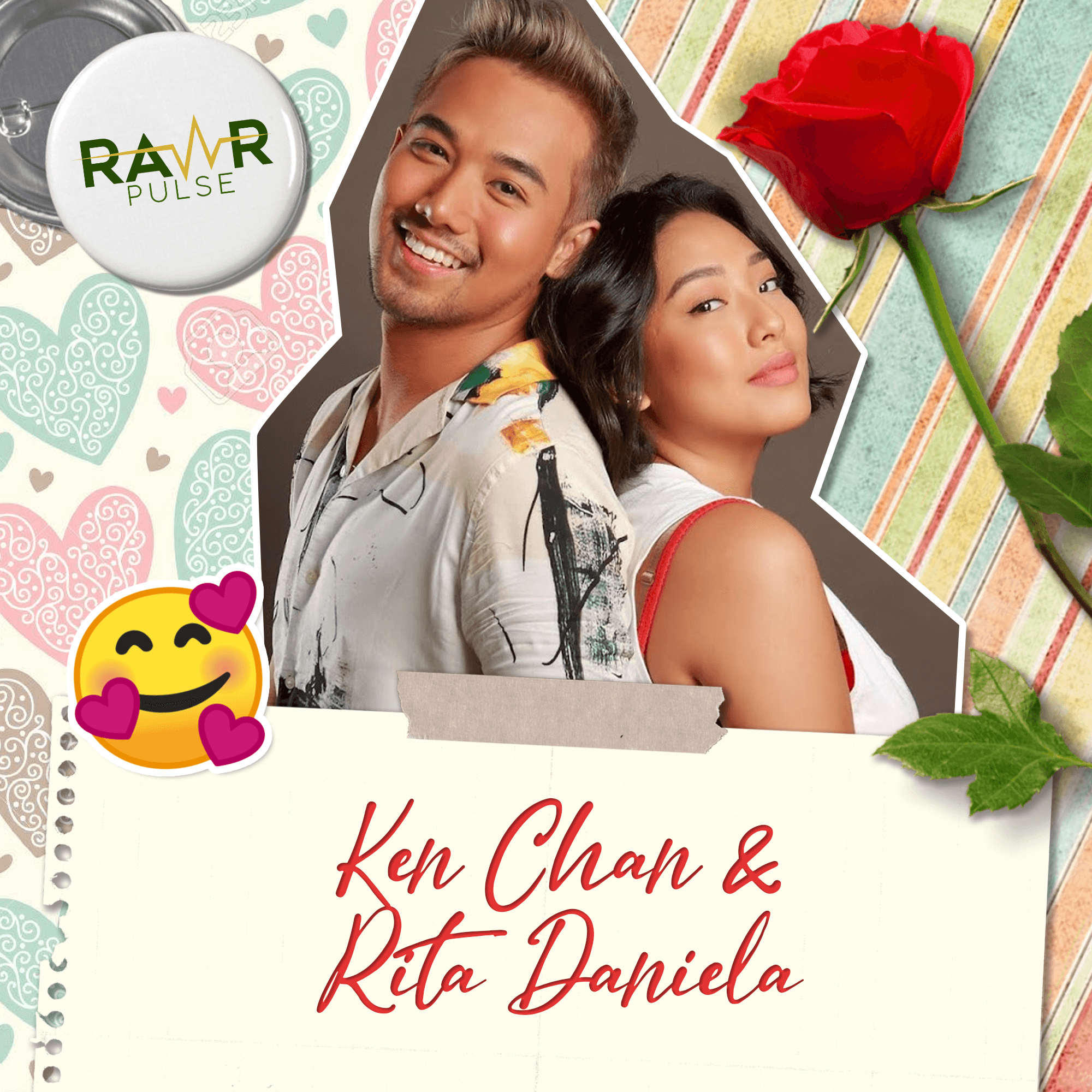 RitKen emerged as a promising love team in 2018 when Rita and Ken first worked as a love team via the daytime series, My Special Tatay. The team-up became Kapuso Network's most sought-after love team. The two went on to work in several shows, including TV dramas and reality shows. They continue their partnership today in their Vlogs and other TV appearances.
Seth Fedelin and Andrea Brillantes (SethDrea).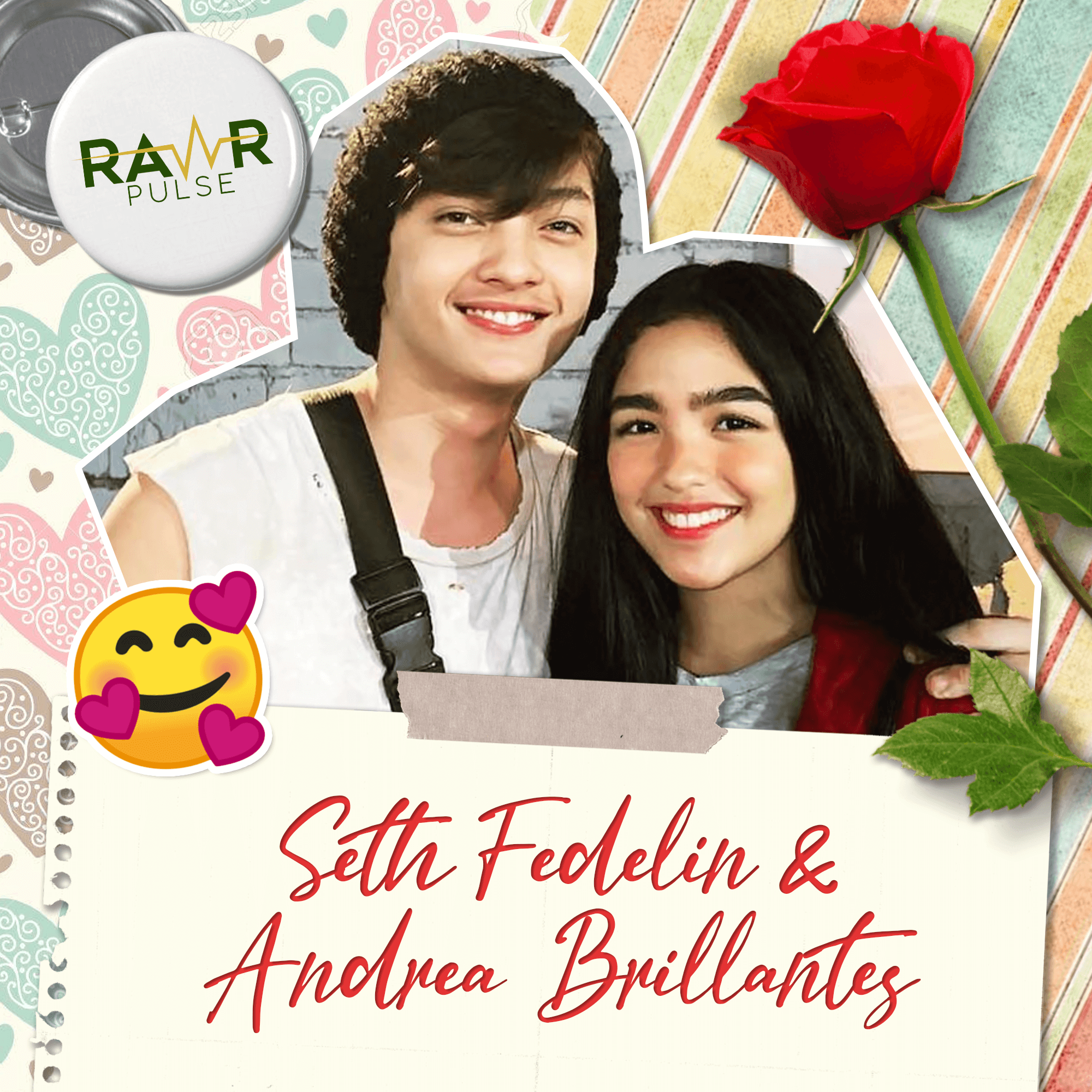 SethDrea's unprecedented ascent to stardom takes its credit from the afternoon drama, Kadenang Ginto. It the paved way to form The Gold Squad. Fedelin, Brillantes, and the show's other lead cast members--Francine Diaz and Kyle Echarri compose the group. They will reunite via the ensemble drama, Huwag Kang Mangamba, to debut this year.
Vivoree Esclito and Patrick Quiroz (PatVoree).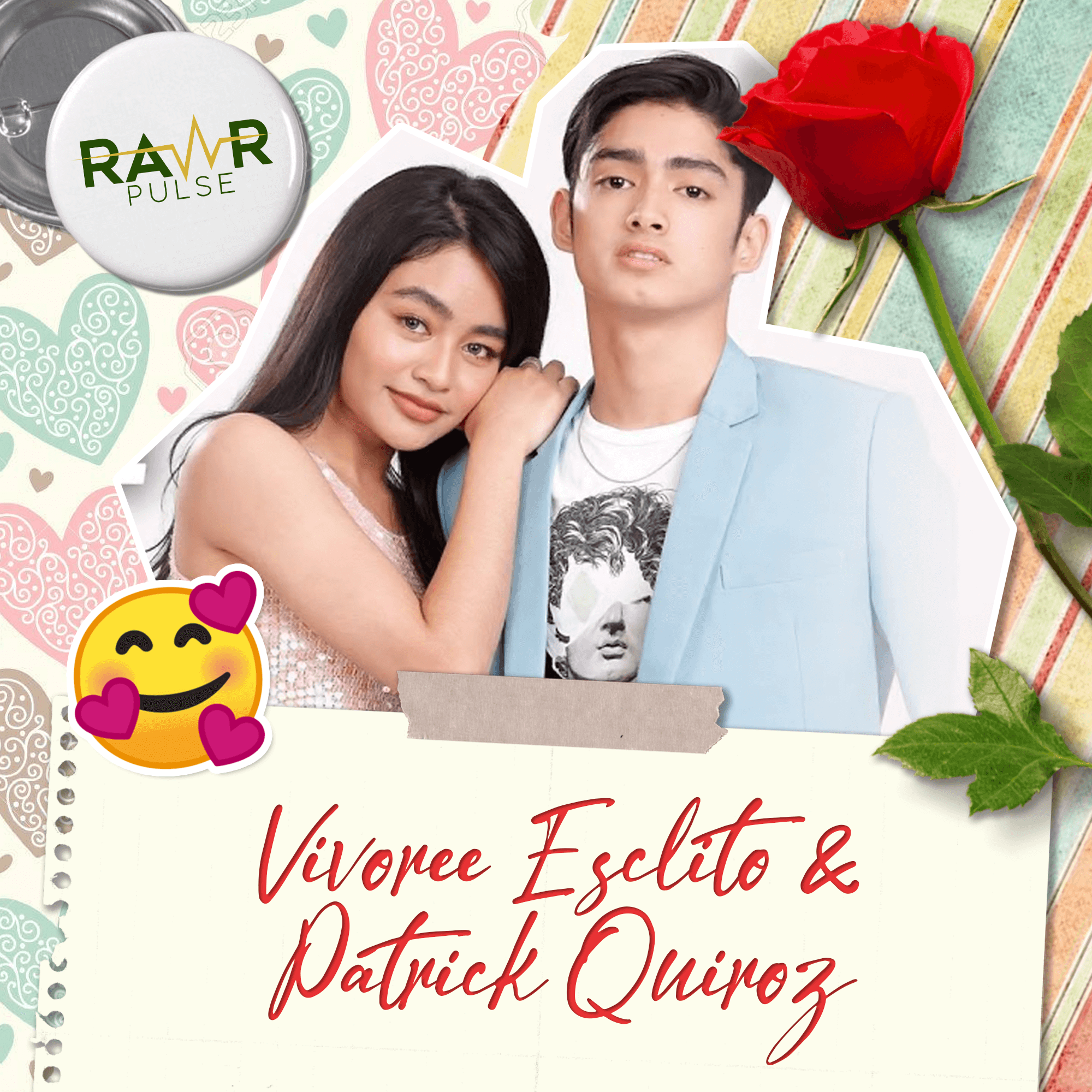 Quiroz and Esclito's debut as a love team via the Web BL series, Hello Stranger surprised audiences. Most of them hoped that a spin-off from the series featuring their beloved characters–is going to occur. Their 'kilig' tandem will again delight faithful fans in 2021 as they appear in the Hello Stranger movie, and on the TV5 series, Love On the Move.
Love Teams in the local entertainment industry has somehow blurred the lines between fantasy and reality. Rarely can fans embrace the fact that not all love teams would eventually end up together. However, the good news is that love teams' popularity and chemistry will forever be in the fans' hearts.
Additional texts by Jude Cartalaba.