Two drama series premiered strongly on Monday, March 22.
ABS-CBN's Huwag Kang Mangamba and GMA Network's I Can See You Season 2 debuts on a good start.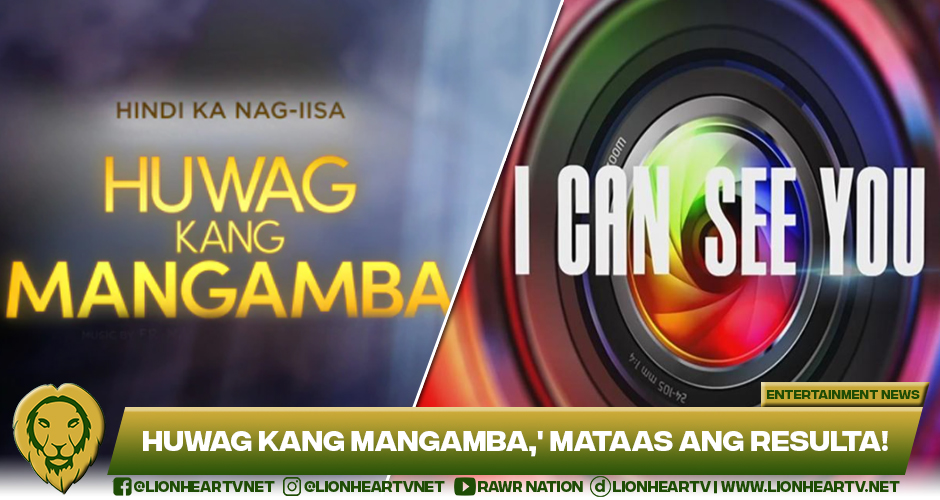 Based on the numbers from AGB Nielsen NUTAM ratings, the Kapamilya inspirational teleserye scored good numbers registering a combined rating of 6.0%.
The Kapuso drama series on the other hand also started strong getting a rating of 16.1%
ABS-CBN's shows still have limited reach compared to GMA. Although Huwag Kang Mangamba airs on 3 different channels (Kapamilya Channel, A2Z, and TV5) their reach only accounted for 18 total stations nationwide compared to GMA's 60 stations.
Meanwhile, since ABS-CBN has also created an online base of viewers, Huwag Kang Mangamba's pilot episode managed to attract huge online viewing.
Its pilot episode has been watched by more than 540 thousand viewers while rival, I Can See You, got more than 50k viewers on its pilot.
In its pilot episode, Huwag Kang Mangamba introduced the main characters of the story from its lead Joy (Francine Diaz), a troubled teenager who feels isolated from her own family, and Mira (Andrea Brillantes), an optimistic blind orphan who's looking to find her mother. And people who will be part of their lives; Barang (Sylvia Sanchez) who helped Mira after she was hit by a car driven by Miguel (RK Bagatsing), Hermoso's soon to be Mayor, Simon (Nonie Buencamino) current Mayor of Hermoso, Deborah (Eula Valdez) Hermoso's famous faith healer, Samuel (Diether Ocampo) Joy's father and Agatha (Mercedez Cabral) Joy's stepmother.
The episode ended with the car accident that coincidentally happened at the same time involving Joy and Mira. where an upset Joy accidentally hit Mira — leading to their shared miracle of coming back to life after appearing to have died.
I Can See You Season 2's pilot, on the other hand, highlighted Raki (Shaira) running away from her groom-to-be Albert (Gil) while walking down the aisle. After her runaway video goes viral on social media, Raki went to a remote mountain lodge to escape from all the bashing.
However, while her goal is to escape from her past, Raki met Jerrick (Ruru) who happened to be a groom jilted by her bride-to-be.
Comments