True to its publicity, the Momshies' launching film is akin to most MMFF family-comedy films' chaotic humor and convoluted scripts. Nevertheless, Momshies, Ang Soul Mo'y Akin, is not a terrible film.
It just feels largely misguided extravaganza due to some unnecessary parts. If removed–it could make the movie better.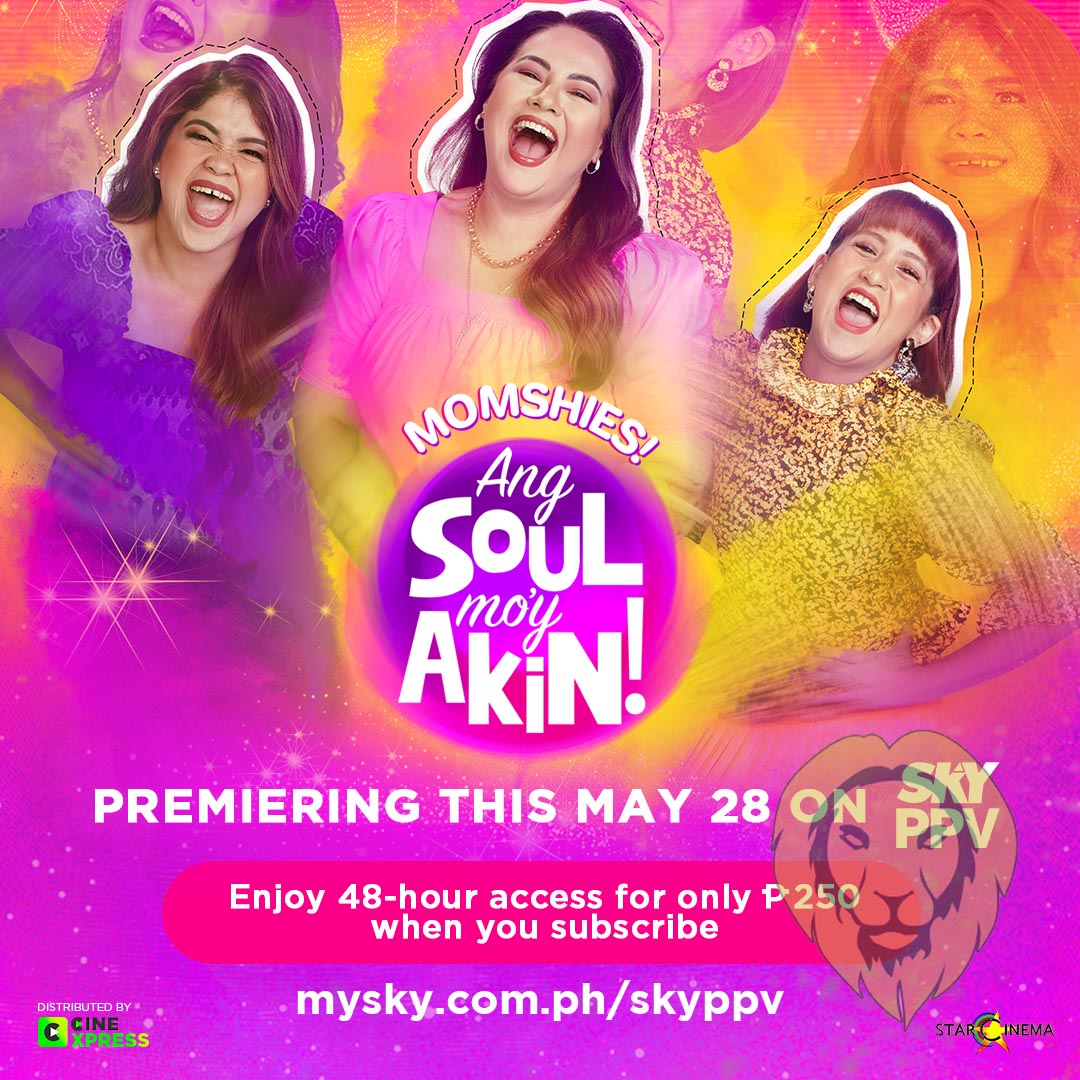 The film stars Jolina Magdangal, Melai Cantiveros, and Karla Estrada as collectively called the 'Momshies'. 
Serving as the Magandang Buhay hosts' launching film, Momshies, Ang Soul Mo'y Akin and follows the story of three women–Jolene (Magdangal), Mylene (Cantiveros), and Karlene (Estrada). They are from different walks of life, whose souls get mixed up at one fateful encounter. In the story, Jolene is a social media celebrity whom Mylene is fangirling for, while Karlene is an ultra-rich elite who habitually demeans people from the lower classes. Despite their differences, they have one common denominator: they have the same birth dates.
The best part of the film, is the mix-up, itself. 
The script may be mostly illogical, but parts where the comedy goes full-throttle, offer more than enough compensation. The film is often a mess in many portions, but that's where the film's comic energy is strongest. You can't help but laugh at how the three leads take on each other's mixed-up identities.
Cantiveros, who is already funny, as she is, pulled off an even more hilarious act with her impersonation of Karla Estrada. Magdangal has some difficulties perfecting Cantiveros' accent and antics, but she has stellar moments, too. Estrada easily mimics Magdangal, and she is funny at most moments.
Aside from the three great leads, the film also showcases a solid ensemble of strong comic supports. 
Miko Gallardo has moments that make him a memorable part of the film. Similarly, Thou Reyes pulled off an incredible comic effort that made his character shine alongside with the leads.
Such a compelling ensemble effectively made up for whatever the film lacked. The relentless showcase of humor, and the ear-splitting chaos the mix-up creates, fills up the void, and transforms it into something lovely. 
An enjoyable family drama that all ages can indulge on, Momshies Ang Soul Mo'y Akin. It is a lovely mess that will surely make the entire viewing room filled with chuckles and laughs.
5 – Excellent
4 – Very Good
3 – Good
2 – Tolerable
1 – Terrible
Directed by Easy Ferrer, Momshies, Ang Soul Mo'y Akin is now streaming on KTX.PH, iWantTFC, Upstream.PH, and is also available on Cignal and Sky Cable PPV, and TFC IPTV. Watch the official trailer, below: