Former Pinoy Big Brother Connect housemate Amanda Zamora apologized to Kobie Brown, Andrea Abaya, and KoDrea fans after her behavior during Abaya's KUMU LiveStream.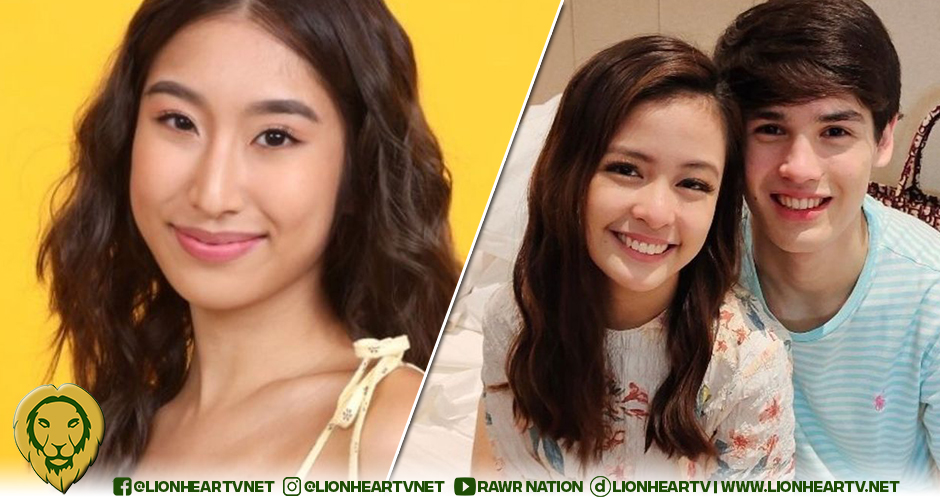 Zamora posted her apology on twitter, she noted that she will be more cautious when it comes to her actions.
to andi, kobie, their families, and the kodrea family, i am truly sorry for my actions last night. i will use this learning experience to make myself better. i will be more cautious of my actions in the future. again, i am sorry for what i have done.

— amanda (@amandaazamora) July 27, 2021
The issue started because of Zamora and her friends' disrespectful behavior during Abaya's Livestream.
Abaya was thanking her fans for their support. However, Zamora's friends allegedly entered Abaya's KUMU stream and engaged in disruptive behavior, which got them blocked from Abaya's stream.
Fans posted a screen recording–Zamora's friends got heard complaining of being kicked out from the stream.
https://twitter.com/benjiedsch_/status/1419841047526449153?s=20
KoDrea fans called out Zamora on social media because of the PBB housemate's behavior during Abaya's KUMU Livestream.
No matter how educated, talented, rich, or cool you believe you are, how you treat people ultimately tells all. Integrity is everything and manners cost nothing.
Good morning!☀️

— arlene literal (@arleneliteral17) July 27, 2021
This industry is not just a simple contest, for you to be able to stay and be acknowledged you need to learn how to work with people. Your personality and character matters. God-given talents are a plus. Proud that you have both #KoDrea.

BEYOND BLESSED KODREA

— AmberMe (@ambsky014) July 26, 2021
https://twitter.com/BelleAdmirers/status/1419872188648230917?s=20
Again, kahit sabihin niya pang mga friends lang niya nagkalat sa Kumu, the fact na nakikipagtawanan siya, it only means she enabled her friends to do that to Kodrea (na friends supposedy din niya). Apology statement na naman? Nakakatawa. Hindi pa nga sikat.

RESPECT KODREA (3/n)

— Jowds Salgado (@JodiSolid) July 27, 2021
amanda couldve lowkey save herself from that situation if she corrected her friends but the fact na she laughed about it,indicating na she agrees w their actions & nag mute, says soo much about her character.

i guess you really can't buy respect.

RESPECT KODREA #KoDrea

— mikki' (@keandyfloss) July 26, 2021
KoDrea fans accepted Zamora's apology and lauded the former PBB housemate for taking accountability in the issue.
https://twitter.com/Vanesa_G0201/status/1420006253485383683
it's called, unmannered and unaccountable mayor's daughter

RESPECT KODREA https://t.co/U1KDtmxcTI

— calista (@dearestandi) July 27, 2021
she took accountability, as she should. no need to preach. let's move on but not forget this

stop na, okay :>#KoDrea
RESPECT KODREA

— calista (@dearestandi) July 27, 2021
Before the said issue, Zamora and Abaya were close during their stay inside the PBB house. 
As for their projects, Zamora is currently working on her KUMU Livestream.
Abaya, on the other hand, appeared in Kapamilya Network's Huwag Kang Mangamba. She will be paired with Joaquin Domagoso in the upcoming Metro Manila Film Festival entry, Caught in the Act.
Comments