Up-and-coming Recio recently released his single "Tired Eyes" which perfectly describes what everyone is feeling during this pandemic. But this time, we will get to know more about this talented young artist.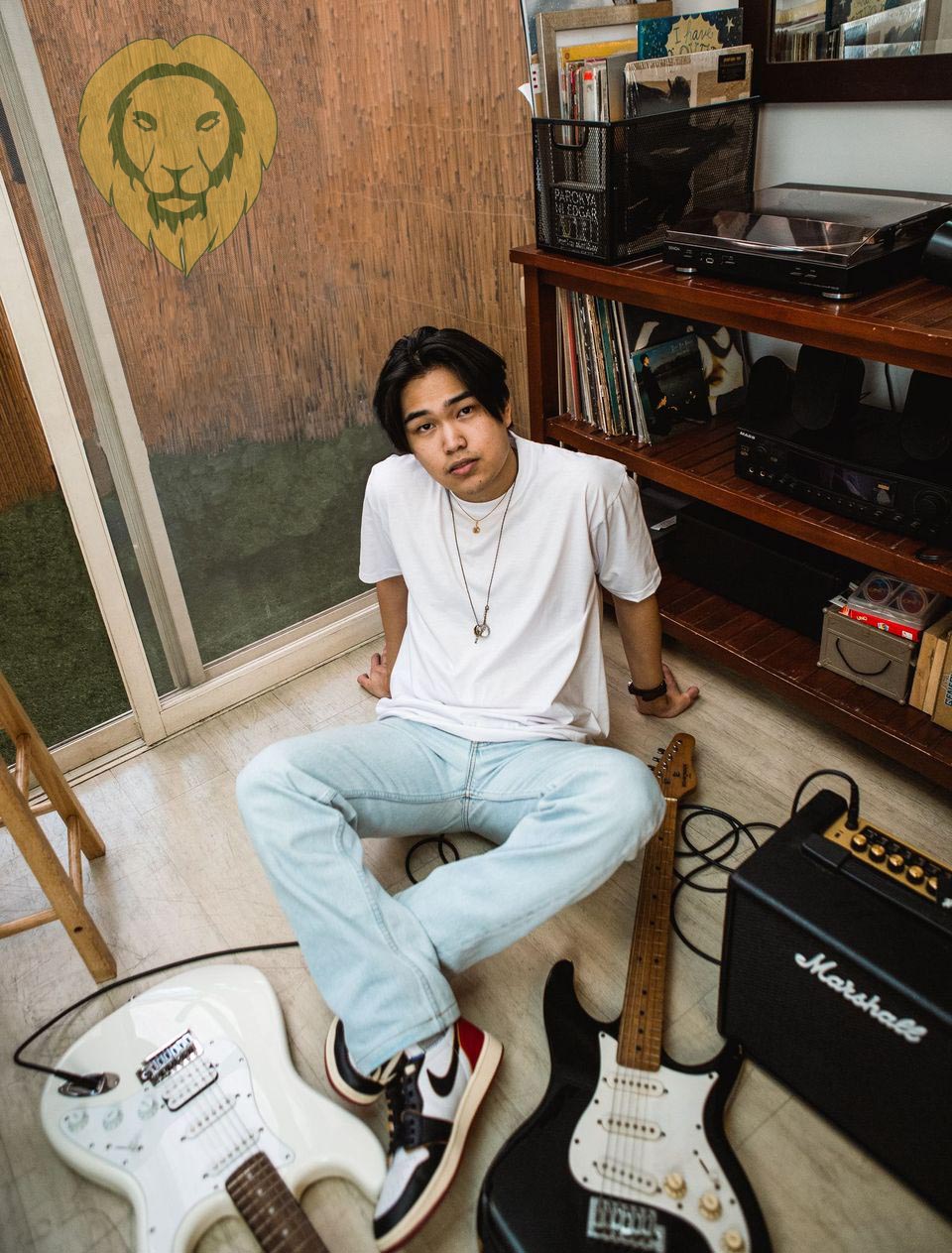 Why Recio?
The young singer-composer admitted that it is his choice to go by his last name, which is Recio. His full name is Joaquin Recio. But because his first name is common, he decided to go by his surname.
"It's my last name. Kasi, it stuck with me through the culture around my name. My full name is Joaquin Recio and it's a very common name.
"I guess the culture calls us with our last names kasi yun nga, usually first names are quite common.
"I chose to go by Recio because one, I think it's cool and two, it is more unique than just Joaquin."
His influences
We all know that Recio is hooked on creating indie, lo-fi, and R&B music. But growing up, he was exposed to a lot of genres. He listened to a variety of artists and bands, ranging from the Beatles to Linkin Park, to Eminem. Recio also loved listening to pop music when he was in high school. But it was the Beatles who primarily influenced him to have aspiration as a singer-songwriter.
"Nung bata ako, I listened to primarily, yung mga Beatles. Pero nag-mixed in din yung Linkin' Park dahil sa kapatid ko. Yung lolo ko he always play Beatles around me. So I guess yung Beatles ang first influence ko sa music. Tapos sumunod yung taste ng kapatid ko."
"The truth is, I listened to a lot of genres ever since I was a kid. I was exposed to a lot of genres which I am very thankful for.
"And I believe that exploring those genres also helped increase my taste for music and increase my love for it every time I listen to a new band or artist."
Recently, his musical influences are Frank Ocean, Joji, Dominic Fike, Fu Fighters, and Florence and The Machine.
Special Song
His most memorable performance as a kid was when he sang Jessie J's Price Tag in front of his family. And Recio holds that song close to his heart since his family loved his version of the song.
"One of the first songs that I sang in front of my family was Jessie J's, Price Tag. It's a pop song and you don't hear it nowadays.
"But I remember mataas boses ko nung bata pa ako. So I could hit the Jessie J's notes and did the rap verse. It was really fun."
Taking a moment away from singing
Recio achieved his unique genre because of how he decided to pause and breathe for quite some time. He focused on sports when he entered high school and took a break from being a choir singer.
However, upon entering senior year, he found the spark he needed to ignite his passion for music. A friend of his invited him to join a theater production. Although he does not have the same voice back when he was a child, his reignited passion persevered.
"Pero sa senior year ng high school ko, nahanap ko ulit yung pagmamahal ko sa musika. That's when I started singing again.
"My friend invited me to join the theater production. And that theater production sparked my love for singing…praktis lang talaga, sanayan lang. Knowing your voice and knowing your strength.
"Definitely theater singing as well as a lot of experimentation and playing my instruments and my main instrument, which is my voice, led me to get used to what I have now."
And up to this day, Recio is taking care of his voice by attending voice lessons and practicing every day. Despite the pandemic, the singer continues to improve his talent and be productive during the lockdown.
Music for Your Valentine was the start
Recio initially started his Music For Your Valentine project merely for fun. He was sending it out to his family and close friends to listen to. But little did Recio know that it will be the start of his music career. His family and friends encouraged him to actually release the songs (I'm Okay Now, Confidence, Luck).
The songs of Music for Your Valentine made Recio realize that he needs to go deeper in music. This project of his, which became a hit, made him branch out and do different kinds of music that are more personal and more honest than his first songs.
Distant Lately marks his transition to more personal sound
About his single, Distant Lately, it became his start to branch out from the previous music that he made. The song became newer, more personal.
"It was so liberating to me. Nung na-release ko 'yung Distant Lately, very much a personal track, very much something I made alone in my room, vibing in my own music. And when I released it, people liked the honesty and can relate to it."
Creating music
The singer's technique is very organic, very random. He starts by finding the right melody and then start building the song around it. Meanwhile, the lyrics, the body of the song, comes after he finished putting together the sound.
Tarsier Records
Because of his song Distant Lately, Recio garnered fans both locally and internationally. He had a lot of listeners from the US, Indonesia, and the Philippines.
"I guess the A&R of Tarsier Records heard it, contacted me, and here I am now."
Tired Eyes
Tired Eyes was created by Recio because of the struggles of students amid this pandemic. It is a very relatable song that every single student who suffers from pandemic anxiety would find relatable.
"We had a lot of quarantine anxiety along with students being burned out because of the workload and worries of school. That also stemmed into the story of the song."
However, it is not a sad song but more of hope. Recio stressed that Tired Eyes was also made because of his hopes that the pandemic will go away soon.
" Tired Eyes is a sad song if you interpret it that way. But at the same time, I made it out of hope in my heart that things will get better. And I hope that those who listened to it would also give the same hope it gave me."
Triggering inspirations
Recio has a very unique talent for turning conversations into music. His latest song, which is Tired Eyes, actually was inspired by a conversation with his friends.
"I tend to talk about all the things with my friends. Simple things such as small phrases that they send, inspire my music. When I named my song Tired Eyes, I sent a photo of myself to my friends.
"They said that I should get some rest because I have tired eyes. And they're right, kind of also conspired for the song. So there's a lot of contributors for the song."
Numerous Drafts
Recio revealed that every single day of this pandemic, he created one song. That is how dedicated the singer is to his craft. However, some of them did not make the cut. Still, he sends them to his co-workers in Tarsier Records and to his friends for feedback.
"I'd say I have a lot of unfinished drafts, a lot of good demos, a lot of bad demos, but I am in love with the process of making music and I can't wait to release more."
In fact, starting out in his music career, Recio was frustrated since he cannot finish a song the way he wanted it to. But this young and full of potential artists are not making music to be famous. He became a musician because it is his passion.
"I don't make music to release like that's not the first thing on my mind. The first thing on my mind is if I like the sound, or if it resonates with my thoughts in mind.
"If you are doing music you have to love it because sometimes it can get frustrating. There are times that you get frustrated but that's normal. What matters is, stay in love with your craft and your art."
There you go! That is all you need to know about Recio and his incredible passion for music. You can listen to his latest single on digital music streaming platforms. Get updated as well with his upcoming songs via Tarsier Records' social media accounts.
Comments