Presidential Spokesperson Harry Roque's 'change of heart' while speaking to a journalist on Septemeber 15, was described by netizens as 'bait-baitan.'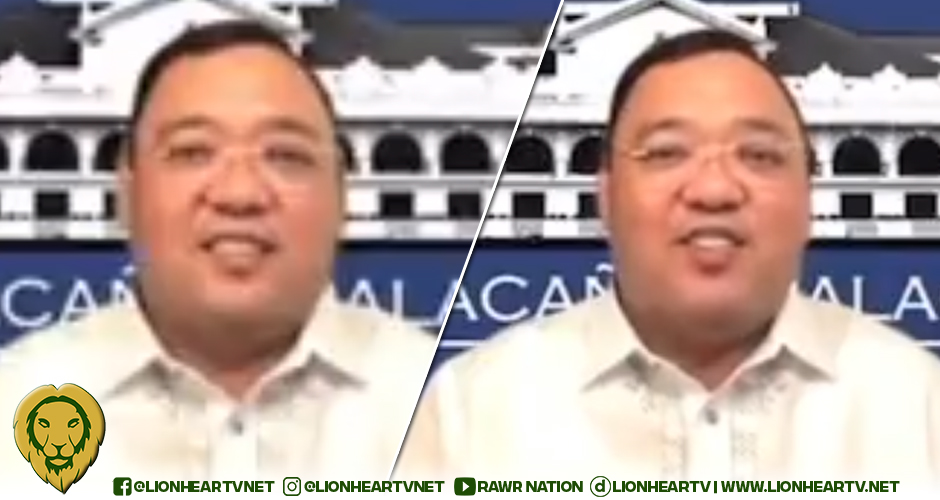 Given his previous tantrums against healthcare workers caused outrage from the public.
A video of a seemingly kind Roque was uploaded on twitter by photographer Niccolo Cosme earlier on September 13.
Cosme did not believe the Spox's conduct during the interview as he described it as put-on.
https://twitter.com/niccolocosme/status/1437331884040544260?s=20
The Presidential mouthpiece was known to have an attitude against journalists during press briefings, thus it was a surprise for them to see the Roque smiling and professional-like toward the journalist.
This 'new' Roque prompted netizens to agree with Cosme as the public official's manner whenever he deals with the media.
Trueee!

— Mark (@immarkyboi) September 13, 2021
A Netizen [even] recalled that the reporter, whom Roque was speaking to, was the one who heard an earful from him.
In 2020, Roque scolded CNN reporter Trish Terada for featuring an "inaccurate" report concerning mass testing for COVID-19 in the Philippines.
Di ba yan yung sinusungitan ni Roque dati???? ANYARE???? https://t.co/qZcy3lLX4I

— Marlon España (@MisterCrab888) September 13, 2021
There was also an instance where Roque would like to cut off press people during press briefings, resulting in the Secretary drawing the ire from journalists such as Joseph Morong.
When a video of the spox berating health care workers surfaced online, he did issue an apology after getting called out by the public. However, Netizens refused to accept Roque's explanation as they called him once again, "bait-baitan."
https://twitter.com/LegallyPogi/status/1436930937820958723
His sudden change was not even enough for Netizens to consider him fit to represent the country in the International Law Commission (ILC) even though he is an expert on international law.
https://twitter.com/imumay/status/1437278632276201475
Harangin ang nomination ni @attyharryroque sa International Law Commission.

Hindi siya nararapat doon.#RoqueResign #RoquePikon

— Green-2 (@Deactivate2585) September 13, 2021
The most recent outburst of Roque even led the Department of the Interior and Local Government (DILG) to issue an apology on behalf of the Secretary who offended medical professionals who were just proposing not to ease the restriction due to the surge of Covid-19 cases.
Interior Secretary Eduardo Año in an interview with CNN Philippines said: "That is an unfortunate event that should not have happened."
But Año sided with the spokesperson saying that he had a "valid argument" though he couldn't accept how Roque expressed his point.
"Of course, we are in the government, but that should not be a privilege for us to shout at anyone. We are all citizens of this country and we should respect each other."
Back in June, Roque got nominated by the Duterte Administration as the country's representative in the United Nations (UN) ILC.