Sped-up by its overwhelmingly talented five members, led by its completely able, bold, and fearless leader Gelo Rivera–BGYO's meteoric surge to stardom.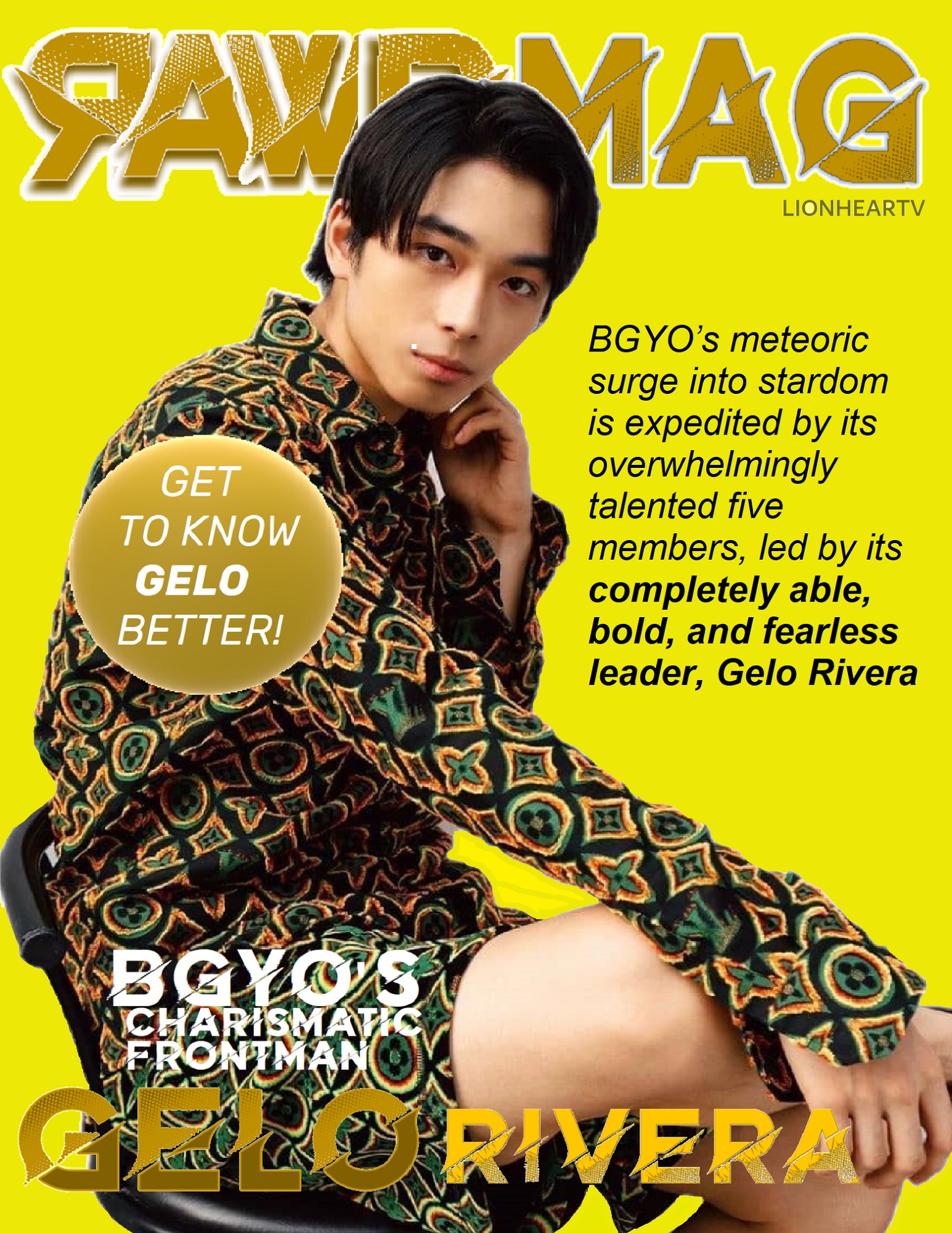 After their group's relentless conquer in the global music charts—the most sensational of which, being Billboard's Next Big Sound and Pandora's Prediction charts—BGYO's forward momentum is only anticipated to get faster.
Following the release of their freshest smash hit, The Baddest in August, the group can now stake their claim to being one of the hottest P-Pop acts in the country. 
That's [mostly] thanks to its five gentlemen members whose mindblowing talents are undoubtedly the perfect ingredients for BGYO to become a full-blown storm in the music scene. 
And now that doors are completely swung open for them to go bigger and soar higher, the attention finally shifts to JL, Akira, Mikki, Nate, and its charismatic frontman, Gelo.
#BGYO | 15 minutes to go til #BGYOtheBaddestMV #BGYOtheBaddestCB @BGYO_Gelo @OFCBGYO_MEMBERS @StarMusicPH pic.twitter.com/5x3i9vPr6o

— BGYO_PH (@bgyo_ph) August 20, 2021
Gelo Rivera's real name is Angelo Troy Rivera. Though the oldest in the group, it isn't his ticket to being BGYO's frontman. It is his being strikingly and unmistakably strong leadership skills. A known leader since he was a kid, he blooms to be a refiner example of who he is.
As a figurehead, he understands the value of exerting his authority as he also acknowledges that no leaders succeed without accommodating suggestions and ideas.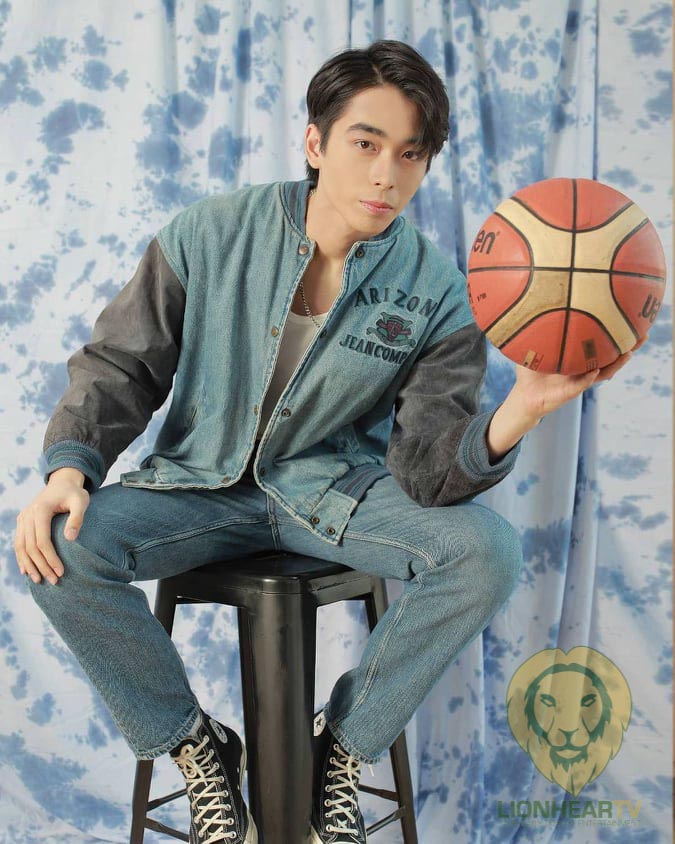 He knows teamwork gets them to interesting and high places. To fully realize his dreams for his group, Rivera believes that it is necessary for a leader to deal with and respect differences.
A man honed by determination and discipline, he does display his polished talent every time he performs.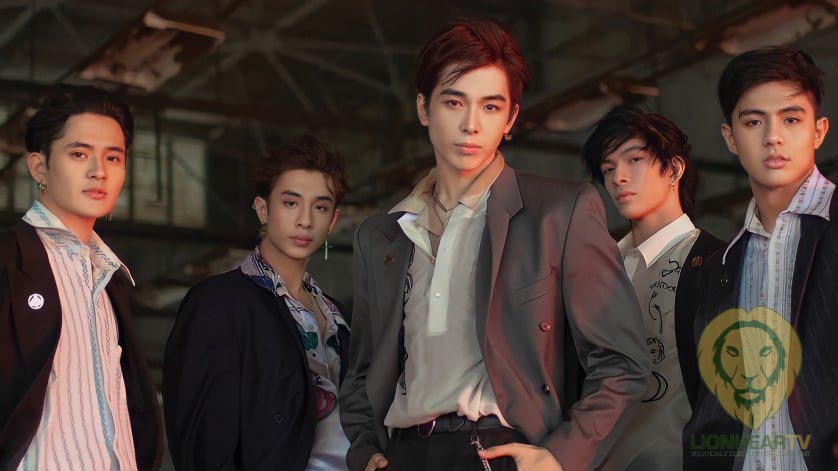 As his group's leader, Rivera's impressive vocal., rapping, and dancing skills have always been among the best highlights of every BGYO track and performance.
The Pasay-native exudes natural stage charisma, conjuring a rare artistic spectacle through his movements and sound. his mind-blowing characteristics aren't limited to his stage moves alone. He is a visual wonder, an extra-ordinarily pretty face who deserves admiration.
This boy-next-door image can only stake a claim to popularity solely through his expensive looks, which is a complete lie. Fans may naturally go for looks, but talent ultimately makes them stay. It seems to be the case for BGYO, especially Rivera. His pop star qualities don't solely rely on his pretty face but his overall mix of great looks, outstanding vocal qualities, sleek dance moves, and unquestionable leadership traits.
Despite his already superb qualifications, he seems to understand the need to outdo himself always. How is it necessary for a leader to continuously evolve for the better?
It is the wisest choice for any act to succeed in this business as newcomers tend to improve from one [new] act to another. It is demanded to a group like BGYO, which is still anticipated to claim bigger milestones, outshine themselves first before they can compete with other emerging groups.
Throughout his group's required and expected evolution, he's being at the forefront, is deemed more important than ever. This evolution does not entail the five good-looking rookies abandoning their roots, but getting what they are good at to higher levels. Their success in this campaign will come without question, as the whole music industry and the fans, themselves, have become witnesses to their astounding development since their launch, just seven months ago. 
Gelo believes that "there is beauty in chaos". That sounds to be a beautiful allusion to what could be his perspective about ongoing competition between local idol groups, as they collectively present P-POP as an emerging global music phenomenon. 
The game may be chaotic, but it has sides that could potentially bear the most compelling form of aspiring acts like BGYO's. In his case, becoming his best version practically entails being like a full-blown storm—a signal no.5, or category 5 for that matter. He is poised to hammer through every musical chart, a quest he will surely conquer with his charisma. Being a storm that is yet to achieve its peak strength, his next landfall is poised to become deadlier, thus so be warned.
Comments