Bright and vivid pastel colors make the uplifting words of BINi's new single, Kapit Lang, perfect and empowering for everyone having a hard time these days.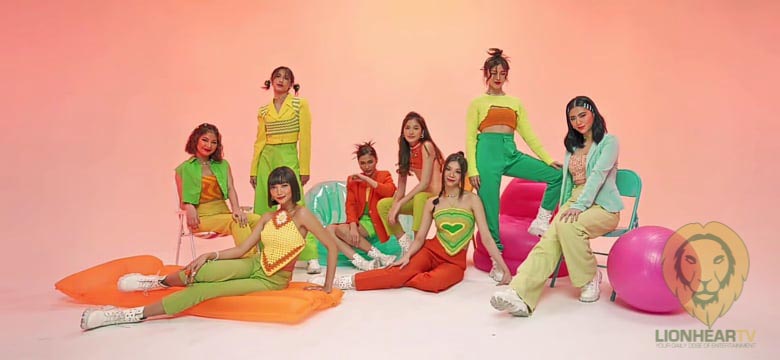 Just like BINI's first official single, Born to Win, the core message of Kapit Lang, also hits home.
Not deprived of the octet's distinctly bubblegum flavor, the new track flaunts danceable beats and inspiring lyrics at the same time.
It is an all-capable track to become everybody's summer earworm and go-to song every time one wants to move around and conform to a sudden urge of dancing. 
There is [definitely] a smaller budget spent to make the music video work, but it's not like there was a need for it, anyway. Lovely for what the track's all about, alone, the music video makes it an even more powerful tool to represent something more.
If Born to Win underscores how one's challenges and failures in life enable someone to find maturity, Kapit Lang is a compelling encouragement to hold on and look at the brighter side of every struggle.
It's a reminder that blessing is still everyone has amid these difficult times.
The vivid and lively colors of the music video blend beautifully with those positive messages. BINI's excellent vocals are more than enough to deliver that energy, which consequently mixes the girls' ravishing presence and riveting aura. The girls have previously worked and succeeded in pulling off the union of visuals, vocals, and energy, but here, the result they can come up with is even more affecting.
The dynamic and animated tones of the video made it beautiful and positive as an anthem–more resonating, but also, the effective deliveries of Stacey, Colet, Macoy, Joana, Aiah, Sheena, Mika, and Gwen.
That made it shine even brighter. Stream Kapit Lang on Spotify, Deezer, Apple Music, and your other fave streaming apps now. Watch the official music video below: