It's naturally refreshing to see a Filipino drama veering away from the usual soap opera staples, such as campy and explosive confrontations.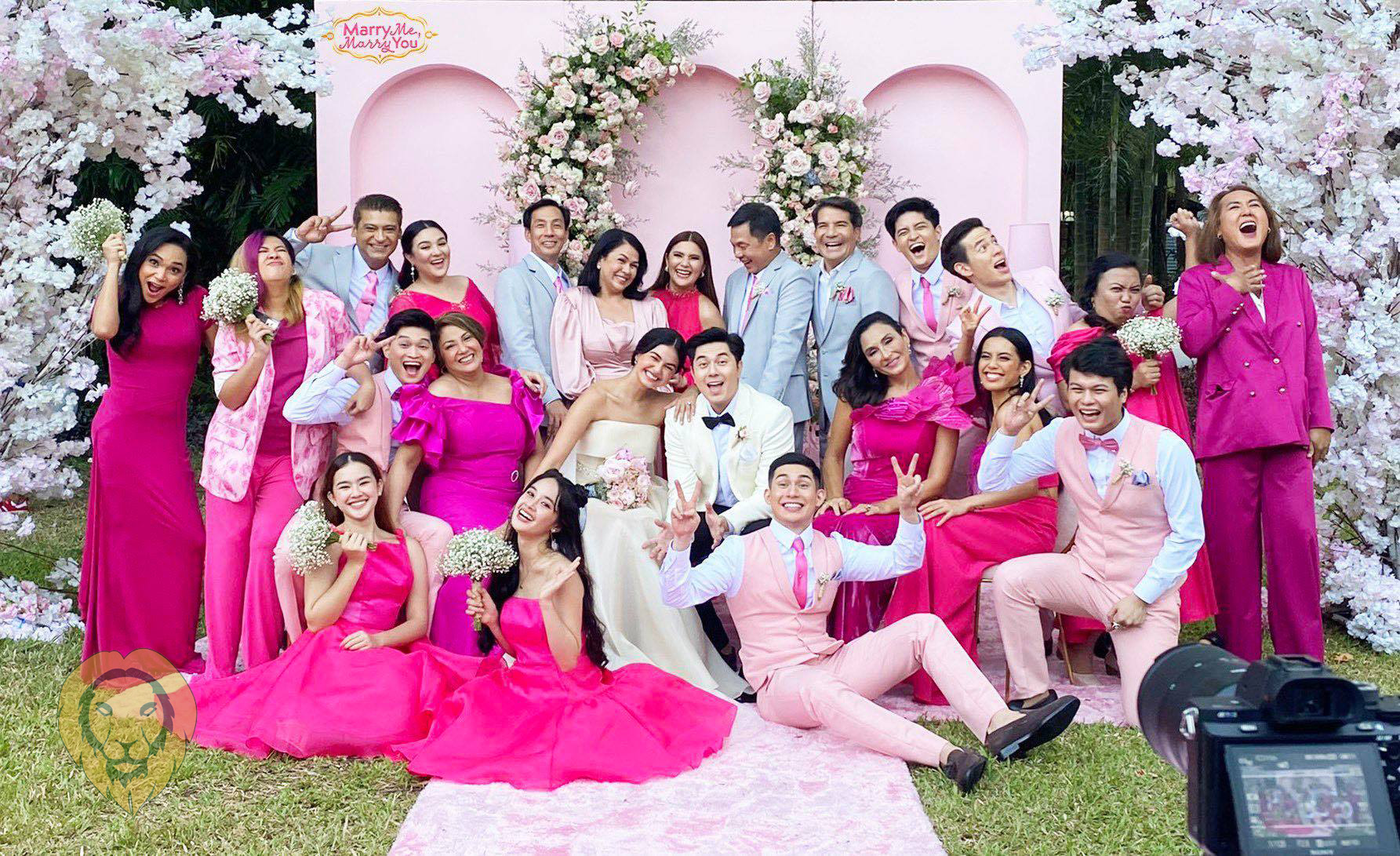 It provides a breath of fresh air and less dramatic feels about life, family, and the intertwining themes that local dramas are usually about. 
Marry Me, Marry You revolves around families, and the family members are vital as the central romantic couple.
ABS-CBN Entertertainment
Actors: Paulo Avelino, Janine Gutierrez, Edu Manzano, Cherry Pie Picache, Vina Morales, Sunshine Dizon, Teresa Loyzaga, Jake Ejercito, Lito Pimentel, Joko Diaz, Jet Pangan
Genre: Romance, Comedy, Drama
Premise: After losing her mother to cancer, Camille ends up under the care of three adoptive families. Finally, Camille finds a love of her own in Andrei, but she soon faces a crucial choice between love and family. (tfc.tv)
Director: Dwein Baltazar, Jojo Saguin
Time Slot: Weeknights, 9:30 PM
Why You Should See It:
The first three episodes offer a mix of heartache and warmth. Viewers are introduced to the events several years before the present. A heartbreaking story unfolded between mother and child, played by real parent and daughter, Lotlot de Leon and Janine Gutierrez. 
Gutierrez plays Camille, who at a very young age had to endure seeing her mom, Judith, struggle with cancer and eventually succumb to the disease.
In a very heartwarming scene, three of Judith's closest friends, Elvie (Cherry Pie Picache), Paula (Sunshine Dizon), and Marvi (Vina Morales) gathered in what they thought would be just a make pretend eulogy, with each delivering both fun and sad anecdotes they each share with Paula's mom. 
The scene is a goldmine of contagious laughter, but it also makes the heart hurt a little when it is revealed that Judith [actually] just spent her last moments with them. Fulfilling their promise to their dear friend, Marvi, Elvie, and Paula swore to take care of Camille as if she were their 'own' child.
Camille, however, would grow up as an independent human being while fulfilling her mom's wish for her to never leave her three aunties. 
And she didn't. 
Her intention to commit to that promise is well-reflected by her choice to choose them over her boyfriend, who asked her to be his wife and relocate to Brazil.
The first three episodes of the show are now available for streaming on iWantTFC, which means app and site users get to see two advanced episodes before the TV and Kapamilya Online Live viewers do. 
The overall lighthearted tone of the show is maintained through these first three episodes, which makes the show a rare delicacy among heavy dramas currently airing these days on local television.
Sunshine Dizon, who stars here, in her first Kapamilya teleserye role, is a beautiful delight. Her comic energy overflows, which pretty illustrates her versatility. Her Paula is a complete departure from her heavy drama roles in GMA-7. With her character's inescapable energy and quirk, she [definitely] steals the thunder in many key moments of the show. That said, even Morales and Picache have their respective moments, too.
Janine Gutierrez is a breathtaking beauty. Just her in one perfectly rendered frame makes Marry Me, Marry You a visual treat. Nevertheless, she has a lot more to offer, including the alluring chemistry she is poised to create with Paulo Avelino.
Avelino plays Andrei, a template arrogant-rich guy who can not commit to a long-term relationship, much less marriage. His seemingly unbreakable bond with Camille is made possible by a mysterious bracelet. The succeeding episodes are yet to delve deeper into their story and to the theory 'opposite attract'.
Marry Me, Marry You airs on TV5, A2Z, Kapamilya Channel, and Kapamilya Online Live. Catch-up and advanced episodes are available on WeTV, iFlix, and iWantTFC. Watch the official trailer below: