On October 8, Presidential aspirant Isko Moreno showed his true colors when he slammed fellow Presidential candidate Leni Robredo despite being in the opposition.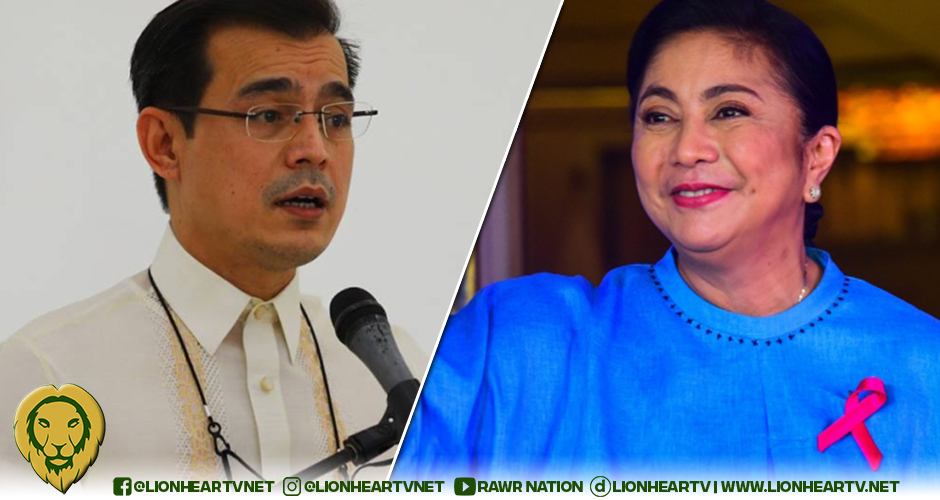 During his press conference, Moreno criticized Robredo's decision to run independently.
"You cannot talk of unity. You yourself, hindi mo nga ma-unify ang sarili mo. You're not even proud of your party, oh my God. Kung kaya mong iwan 'yung mga kasama mo, paano na kaming 110 million Pilipinos?"
He also questioned Robredo's motivation for running for office. 
"'Yan lang ba ang dahilan kung bakit siya tatakbo? Paano naman kaming mga Pilipino, wala kaming trabaho? Maraming Pilipino, nagdidildil ng asin, maraming Pilipino, hindi malaman ano ang naghihintay sa kanya sa kinabukasan. Marcos na naman?
"Bakit kailangan uminog ang mundo namin ngayon sa away ng Marcos at Aquino? Sa away ng anak ni Marcos, at mga anak at kasama ng yellowtards? Ay pink na pala."
As a result, netizens reacted to Moreno's speech via social media, noting that the politician showed his true colors.
Director JP Habac responded to Moreno's criticism about Robredo's motivation for running.
"Dahil sa mga Marcos NA NAMAN."

Yes, Isko Moreno, "na naman." Dahil hindi sila dapat binibigyan ng posisyon sa gobyerno. Dahil mga Pilipino NA NAMAN ang magdurusa sakaling maluklok uli sa puwesto.

— JP Habac (@jphabac) October 8, 2021
Entertainment Blogger Rod Magaru described Moreno as a "trapo, bully, and Marcos apologist."
You are losing relevance Isko Moreno, you are just jealous. You are a trapo, a bully and a Marcos apologist. Kahit Senator hindi ka namin iboboto.

You know what's interesting, a month ago we are so fond of you. Thanks for showing true colors bye.#Ambitious #WithdrawIsko pic.twitter.com/ZjNdjPVvTc

— Rod Magaru (@rodmagaru) October 8, 2021
PR Consultant Jerome Vargas retweeted Magaru's post, asking whether Moreno was always like that.
https://twitter.com/TheJeromeVargas/status/1446392820130992130
Retired actress Dionne Monsanto noted that Moreno had changed several "colors" during his political career.
Ang kapal ng mukha considering na he's worn almost all political party colors. Mahiya naman po tayo ng kaunti, Yorme. https://t.co/Cg6mCDqCap

— Dionne Monsanto (@DionneMonsanto) October 8, 2021
Artist Kerwin King wrote that Moreno feels threatened by an empowered woman.
Isko is clearly threatened by an empowered woman.

— Kerwin King (@imkerwinking) October 8, 2021
Columnist Gideon Lasco noted that Moreno showed his true colors, which should disqualify him from being an opposition front runner.
A day after Leni Robredo painted the town pink, Isko Moreno has revealed his true colors. His decision to side with the Marcoses, use Duterte's rhetoric, and bash Leni of all people has disqualified him from being part of the opposition.

— Gideon Lasco (@gideonlasco) October 8, 2021
Radio personality DJ Mo Twister called Moreno a scam.
Isko is a scam. Bato is complete bullshit and we know what's gonna happen there. Manny is an intellectual lightweight. You can see that they're lost. Leni and BBM are calm, quiet, and composed. I think the pink stuff was all fun & cool the past few days but we are gonna have to-

— Mo Twister (@djmotwister) October 8, 2021
TV and Events host Bea Benedicto urged the public not to fall for his charm.
Isko is not neutral. Don't fall for the charm, guys. He's an actor.

— Bea Benedicto (@bea_benedicto) October 8, 2021
Other netizens also shared their insight on why Moreno doesn't belong to the opposition ticket for the 2022 Presidential elections.
Isko Moreno resigns from National Unity Party.

Isko, you're not even proud of your party.

Oh my God, oo nga pala you changed political parties 4 times. Charot! https://t.co/bMl3lrfsgr pic.twitter.com/Qc6xybMj2A

— Charot! (@IamCharotism) October 8, 2021
https://twitter.com/Benggadora08/status/1446394015478267904
I hope this dispels all notion of Isko as "opposition." Unfortunately this message will resonate, and this is a criticism we've had of Leni/1S. Hindi sapat na unity ang paglaban sa Marcos/Duterte. Our fight now is to show that the alternative is not Isko, not Manny, but Leody. https://t.co/3IvsjtN1xC

— Luther #ManggagawaNaman2022 (@lutheraquino) October 8, 2021
Another netizen responded to Moreno's claim of loyalty to a party by showing a photo of the politician joining four different parties throughout his career.
https://twitter.com/peacheshonestly/status/1446483881771757571
Earlier, Moreno said he opposed political dynasties during his speech while throwing shade at President Rodrigo Duterte.