Did you ever realize pre-pandemic that much of your favorite activities such as watching movies, attending events, shopping, eating your heart out and more, could all be well-enjoyed the way we do now with just the power of data?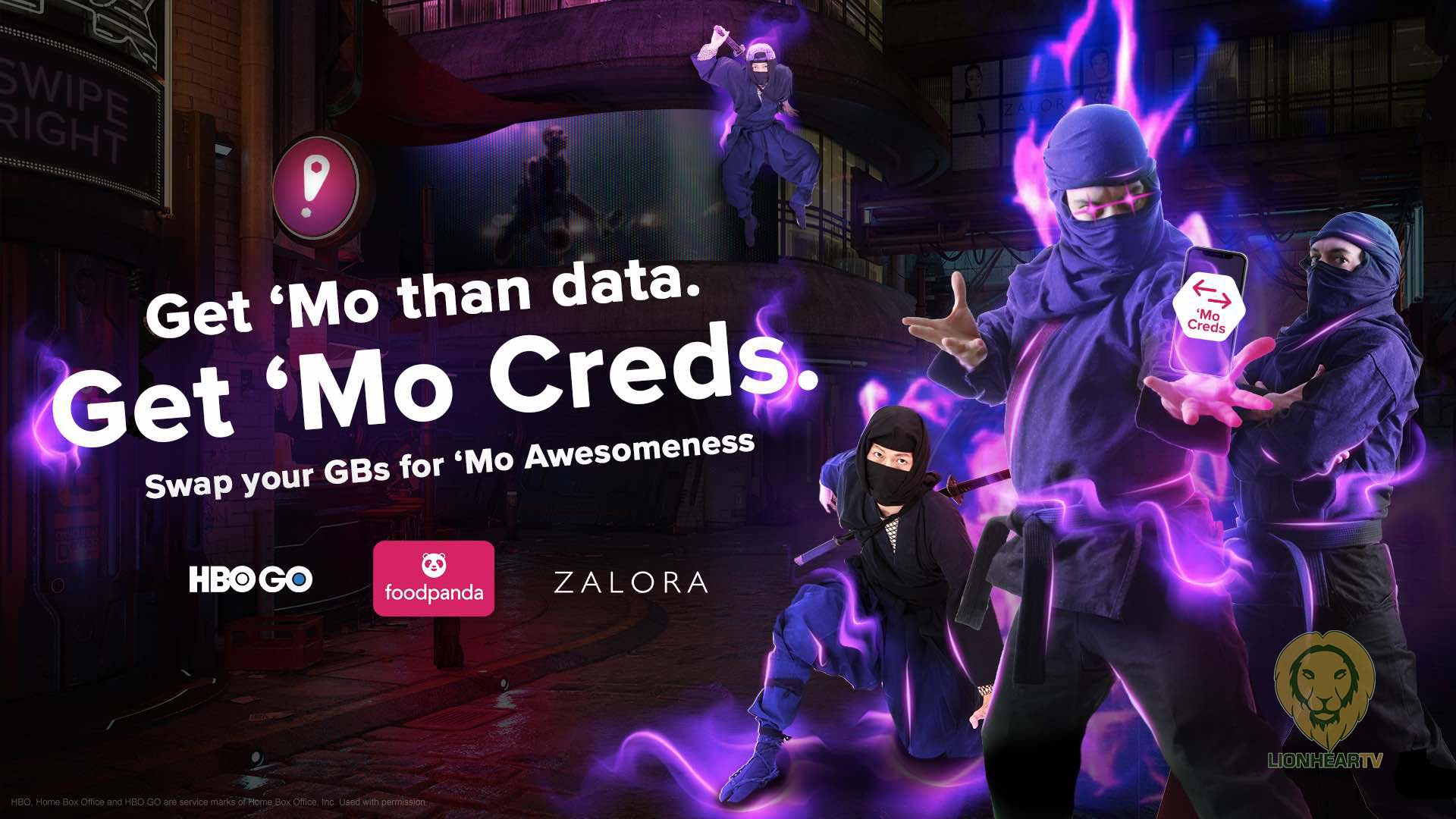 The onset of the COVID-19 pandemic accelerated the rise of the digital economy, and GOMO, the Philippines' disruptive digital telco brand, understands this and how data has now become an essential part of our lives in this new norm.
GOMO's 'Mo Creds, that used to only let users convert data to texts and calls, is now breaking the limits of what data can do. Enjoy the smooth and seamless process of swapping GBs anytime for digital lifestyle vouchers so you never miss out on the hottest deals and exciting digital experiences, especially this holiday season.
Go for 'Mo Creds for Unstoppable experiences
From now on, members of the GOMO fam can convert their GBs to lifestyle vouchers to enjoy unstoppable shopping, food, movie marathon and more!
Avid viewers can now have 1-month access to HBO Go for only 7GB so they can binge-watch the latest movies and series they've been waiting for, anywhere they want. Meanwhile, those looking to get more for their shopping and food cravings can get P30 discount vouchers from foodpanda for only 3GB, or up to P50 discount from both Zalora and foodpanda for only 5GB.
Swap Your GBs Now
Follow these simple steps to easily convert your GBs for that awesome life:
Check out 'MO CREDS on the GOMO app. Make sure you have enough data balance you can convert.
Tap on the Lifestyle tab.
Choose the voucher you want.
Confirm and enjoy!
You can see all of your lifestyle vouchers in the Vouchers & Pass Wallet in the Account section in the app.
"At GOMO, we don't stop. We continue to bring innovative solutions to empower our GOMO fam to live an unstoppable life," says Don Laudencia, GOMO Marketing Director.
A true game changer since it first launched in 2020, GOMO continues to bring the Philippines many breakthroughs such as its fully digital telco experience through its mobile app, which provides consumers with all their connectivity needs – No Expiry Data, letting Unstoppables do away with load and monthly bills, and the power of data with 'Mo Creds. Powered by 5G, GOMO users remain unstoppable in their quest for success.
Exciting deals for sports, games, and more await the GOMO fam so make sure to stay tuned!
Get 'Mo than data. Get 'Mo Creds Now.