Following more than a two-year hiatus triggered by a nagging global pandemic that caused a near hibernation for a lot of artists in the entertainment world, millions of fans around the world have grown very curious about what and who's new in the industry.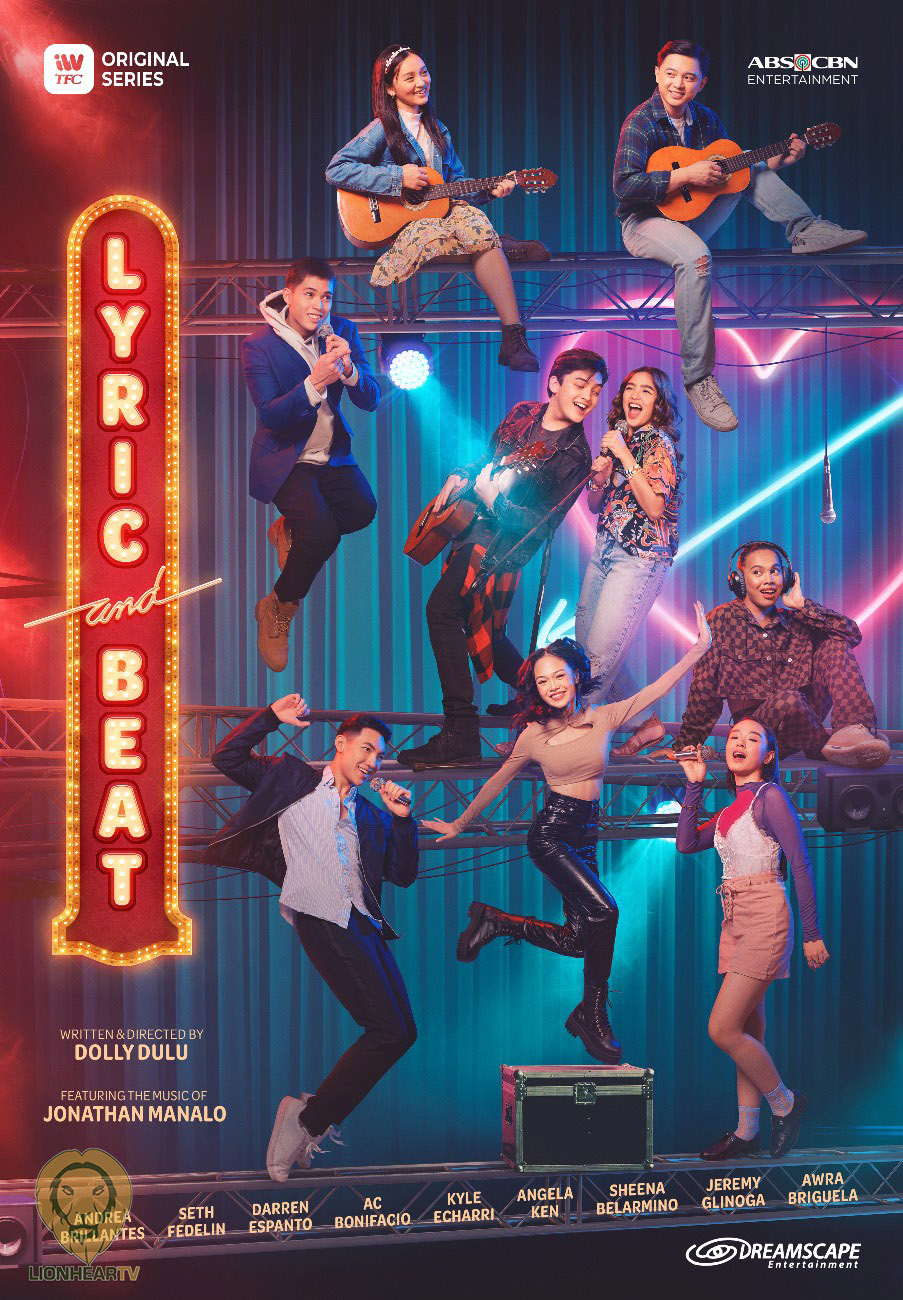 For millions of Filipino entertainment fans overseas, there is a hunger to experience both fresh and familiar artists and the current body of work that they are offering.
iWantTFC, the leading global Filipino streaming platform, unveiled a most welcome response with the launch this month of its first original music series called, "Lyric and Beat".
Starring a new generation of young talent from Star Magic, the talent management arm of ABS-CBN that has produced in the last 30 years many of the biggest Filipino superstars, "Lyric and Beat" offers the viewers a front seat to the most electrifying vocal and dance numbers ever seen in a Philippine on-screen musical.
The new series is generating vibe comparisons to modern on-screen (big or small) musical classics like "Glee", "High School Musical", and "Pitch Perfect" — all with school settings and a compelling array of unique characters involved in a challenging song and dance competition, and family and romance drama.
Viewers are already raving about the first three episodes and have gotten "LSS" (last song syndrome) over songs that have been given a fresh twist such as "Tara Tena (Let's Go)," "Kabataang Pinoy (Filipino Youth)," "Hindi Kita Iiwan (I Will Not Leave You)," and "Patuloy ang Pangarap (The Dream Goes On)." All the songs featured in the series are a part of award-winning Filipino composer Jonathan Manalo's 20-year discography. Manalo, currently ABS-CBN Music's creative director, is known in the Philippine music industry as "Mr. Music", having recorded and published almost 500 compositions in his two-decade career.
The series features an exciting cast led by Andrea Brillantes, Seth Fedelin, Darren Espanto, AC Bonifacio, Kyle Echarri, Sheena Belarmino, Jeremy Glinoga, Angela Ken, and Awra Briguela.
ENTHUSIASTIC RECEPTION
Nylon Manila magazine called the series "the new gen musical series you've been waiting for" and added that it is a palate-cleanser that "looks to give Pinoy musicals its deserved moment in the spotlight."
Village Pipol also praised the show's feel-good story and called it a "once-in-a-blue-moon" series that will leave viewers "stomping your feet to the majestic beat."
Along with "Lyric and Beat's" musical madness, viewers also sang praises for the series on social media for its captivating storyline with an inspiring message to never give up on one's dreams.
In the current story, Lyric (Andrea) and Beat's (Seth) Team Werpa is practicing hard as the members prepare for a group showdown against the famous Prime Belters, which is led by their team captain Jazz (Darren).
Amidst the rivalry between the two groups, a special bond seems to be developing between Lyric and Beat as they help each other succeed in school. Which team will earn the right to represent their school in the highly anticipated grand national competition?
HOW AND WHERE TO WATCH
Stream new episodes of "Lyric and Beat" every Friday on the iWantTFC app (iOs and Android) and website (iwanttfc.com), available with a Premium subscription for only USD 12.99 a month in the U.S. New eligible users can also enjoy a free trial.
Watch iWantTFC on a larger screen with select devices, including VEWD, ROKU, and Amazon Fire streaming devices, Android TV, select Samsung Smart TV models, Telstra TV (in Australia), and VIDAA in select countries.
Visit https://bit.ly/iWantTFC_TVDevices for a complete list of compatible devices, sign-in instructions, and account activation.
For updates, like www.facebook.com/iWantTFC and follow @iwanttfc on Twitter and Instagram and subscribe to www.youtube.com/iWantTFC.
Comments