Many of us Filipino families consider our household workers or "kasambahays" as family. And why shouldn't we?
From preparing our food to maintaining the cleanliness of the family abode, our household companions we fondly call them "ate," "manang," "manong," and "kuya" are always there to help us in our everyday busy life. Our indispensable ally against dirty clothes, dusty furniture, babysitting, and hunger for delicious food have always been there for us. They are the foundation of a more comfortable and happy home. A modern-day hero of the Filipino family.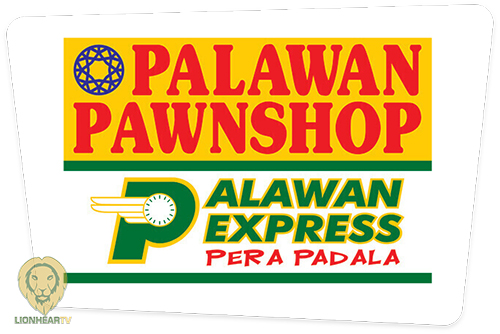 With this, the Junior Chamber International Senate Philippines, Inc. (JCI) together with Palawan Group recognizes the valuable contributions of our beloved Kasambahays and honors their hard work, dedication, and integrity with the Kasambahay Kasambuhay Pilipinas Awards 2022.
Now on its 7th year, the Kasambahay Kasambuhay Pilipinas Awards seeks to inspire and honor our Kasambahays who lovingly serve their employers with hard work, loyalty, and integrity
"This program rightfully honors our kasambahays who not only serve their employers with loyalty and integrity but also support their families by sending most of their wages. Kasambahays are selfless not just because they help other people but because they also epitomize the admirable traits of dedication to service, loyalty, and trustworthiness," said Bobby Castro, Palawan Pawnshop Group President and CEO.
"Our kasambahays provide a range of services denominated as household chores and many of them have become family to us as we encounter them day in and day out in our everyday lives, Hence, it comes as no surprise that many of them have become family to us. " said JCI National President Sen. Henry T. Juan Tong.
This year's prizes are even bigger than ever. The Top 10 chosen Kasambahays (minimum of five years in service) will each get Php100,000 as prizes and those who will be chosen for the 11th to 30th places (no minimum years of service) spots will each get a Php10,000 prize. Also, ten (10) of the most liked and shared Facebook posts will win Php5,000 prize.
Just like Palawan Pawnshop Group, Palawan Express Pera Padala, and PalawanPay, our Kasambahays are "matatag, maasahan at mapagkakatiwalaan" and we want to recognize their valuable contribution.
Palawan, a brand trusted for 37 years that carries Palawan Pawnshop Group and Palawan Express Padala, now has over 3,300 branches all over Luzon, Visayas, and Mindanao. To adapt to the increasing digital transaction needs of its customers, PPG recently introduced PalawanPay, an e-wallet app that lets you send and receive remittances in an instant and also gives users access to other financial services such as bills payment, e-cellphone load, and scan to pay. Because of this app, Kasamabahays are able to send money to their loved ones in a convenient, fast, and secured manner.
It also provides them with extra savings and time to rest since they no longer have to go out to line-up and it gives them peace of mind knowing that their hard-earned money will be immediately received by their family members.
To be eligible for the Kasambahay Kasambuhay Pilipinas Awards 2022, kasambahays can nominate themselves or their employers can do so. They must not be more than 75 years of age and have rendered services for at least 6 years in their present employer.
For more details about the Kasambahay and Kasambuhay Pilipinas Awards 2022, please follow their FB Page at JCIkasambahay.
Comments