In this clever suspense drama from Dreamscape Entertainment, a group of justice-seeking individuals tries to accomplish an elaborately designed master plan, to bring down a filthy wealthy, and influential family.
Dreamscape Entertainment
Actors: Janine Gutierrez, Zanjoe Marudo, Tessie Tomas, John Arcilla, Janice de Belen, Seth Fedelin, Francine Diaz, Joel Torre, Christian Bables, Jennica Garcia, JC Santos, Xyriel Manabat, Raven Rigor, Andrea del Rosario
Genre: Suspense, Drama, Thriller
Premise: To exact vengeance, a young woman infiltrates the household of an influential family as a housemaid to expose their dirty secrets. However, love will get in the way of her revenge plot (iWantTFC).
Running Time: 27-35 minutes
Directors: Andoy Ranay, Onat Diaz
Timeslot: Weekdays, 9:30 PM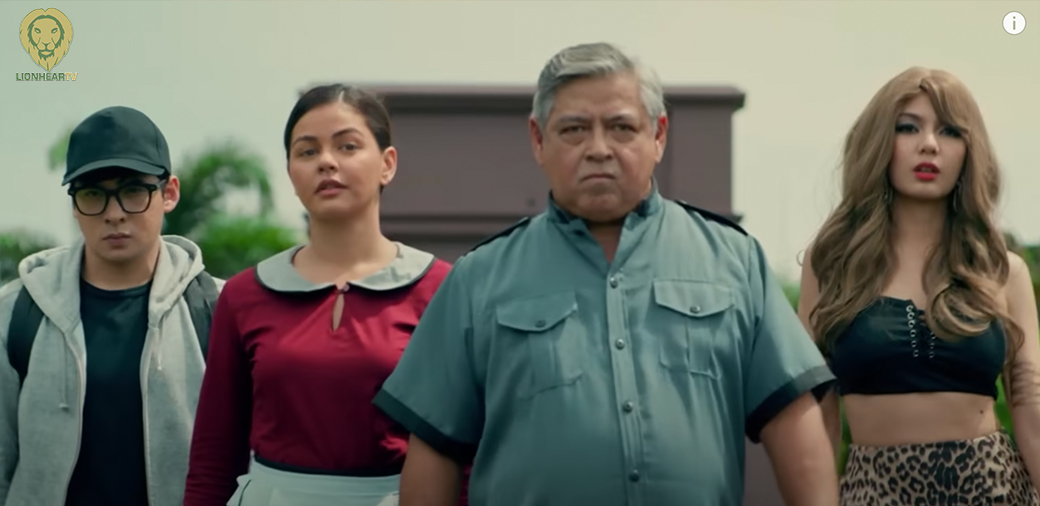 Why You Should See It:
It's hard to miss the screaming details that suggest the events in ABS-CBN's newest primetime drama, Dirty Linen, are stark reminders of something we have nearly left in the past. Never forget, it says; if only it could talk. Not that it needs to; the Fiero family, alone, is enough a trigger to bring back a not so distant tragic memory that indelibly imprinted in our history.
Netizens quickly see the parallels between Doña Consuelo, which Tessie Tomas has been impeccably playing three episodes in, and the former First Lady, Imelda Marcos. But the character is merely a representation of a larger corruptive force that exploits the misery of the lower-class, the less powerful, in general.
To say that Dirty Linen is socio-political is an understatement. Seeing the trailer that first came out last year, many have remembered the likes of La Casa de Papel and Parasite, whose plot lines tackle power dynamics, social injustices, among others. But now that it has been on air, the series makes it [even] clear what it wants the audience to remember about. 
We have our own tragedy that needs some addressing. By focusing its lens on both the despicable deeds of the Fieros, and the movement by the small group of dissenters of which Joel Torre's Rolando/Abe is the chef de la résistance, the series seemingly hope to restart a conversation long abandoned.
Of course, it still feels philosophical to expect every viewer will be able to absorb the show's sociopolitical sense, given that the biggest chunk of local television audience only turn their TV sets on for entertainment. That said, knowing that some will be keen enough to see the many undertones elegantly embedded in the story's mix of humor, drama, and suspense is encouraging enough for the series.
As mentioned, Joel Torre's character is the brain behind the master plan to bring down the Fieros–the big players are undeniably the trio of Janine Gutierrez, Jennica Garcia, and Christian Bables. As Alexa, Gutierrez is front and center in this aggressive yet elaborately calculated scheme to exact revenge from their oppressors, the Fierros.
Garcia as Lala, is a chameleon who finds ease in her many character shifts in the first three episodes of the series, alone, proving her versatility as an actress. Bables, the tech-genius Max, finally has the perfect place to start temporarily setting aside gay roles—not that he needs to, of course. The Metro Manila Film Festival 2021 Best Actor is still subtle in navigating the role as if "something spectacular" is definitely coming for his role–we have nothing but excitement for its imminent explosion.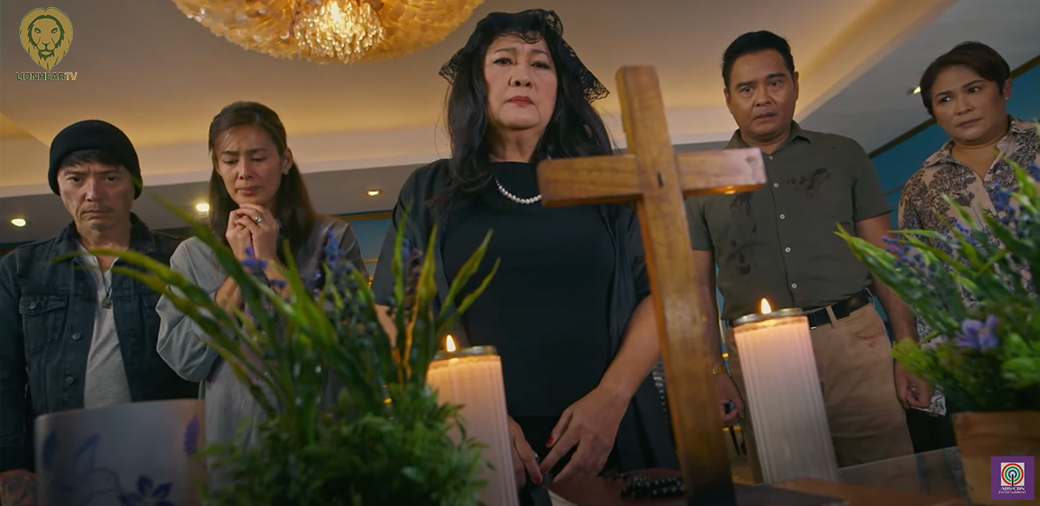 No matter how faulty and nefarious the Fiero household is, it's hard to deny the presence of rivetingly-interesting personalities that reside and frequent its doomed four corners. 
Arcilla is never less than brilliant in his portrayal of the womanizer, Carlos, the eldest child, and only son, who may be shaping up into his own devil, like his mother. Angel Aquino as the insecure only daughter, Feliz, intricately displays the frustration of the 'never the favorite' child, who only becomes visible to her mother, whenever she makes mistakes, among which is marrying Ador (Eppy Quizon), whose version of revolt against the family that he knows will never accept him, is by doing dirty games behind Feliz's back. There is also intrigue in Janice de Belen's Leona, Carlos's wife, who may be only obediently serving Doña Cielo, to push her and her husband's agenda.
Beyond the stellar cast and the already powerful performances they have exhibited so far, Dirty Linen thrives in its gasp-inducing tale of horror. There is a level of sophistication here that is rare in the local setting, one that is undeniably ushering an onward change in Philippine TV landscape. 
The subtle tonal shifts, the mind-blowing camera work, and the genius in the script, among others, make Dirty Linen a nightly habit you can not afford to miss.
Dirty Linen is now airing across ABS-CBN's many platforms, after 'The Iron Heart', Mondays thru Fridays. Watch the official full trailer, below:
Comments