Strictly adhering to established and tried-and-tested formulaic plots and devices, the new Coco Martin-starrer offers a gritty, raw, and exhilarating take on Quiapo's chaotic setting.
Dreamscape Entertainment
Actors: Coco Martin, Christopher de Leon, John Estrada, Lovi Poe, Charo Santos-Concio, Irma Adlawan, Cherry Pie-Picache, McCoy de Leon
Genre: Action, Comedy, Drama
Premise: A young man rises to be one of the biggest outlaws in the neighborhood while he navigates his way in life to survive in Quiapo. Hoping to earn the affection of his parents, his feats draw him closer to the truth about his identity (iWantTFC)
Running Time: 35  minutes
Directors: Malu Sevilla, Rodel Nacianceno
Time slot: Weeknights, 8:00 PM
Why You Should See It:
Not surprising that the FPJ's Batang Quiapo generated mixed reviews from critics and netizens just a week into airing on primetime. Raw and realistic in its depiction of Quiapo, the new Coco Martin-starrer brims with brash realities, unfiltered of the political incorrectness of the Manila district, whose chaos is vividly showcased in their harsh texture and gritty color.
Comparing it to its predecessor, FPJ's Ang Probinsyano, which reigned the primetime block for nearly seven years, Batang Quiapo is arguably better in many aspects. 
There is a level of sophistication here that isn't true solely because of its stellar ensemble cast. 
Camera work and production design pushed a notch, and sound and visuals were given cinematic treatment. However, the series is still in its second week. We can only hope for such good qualities to be kept or even upgraded in the succeeding episodes.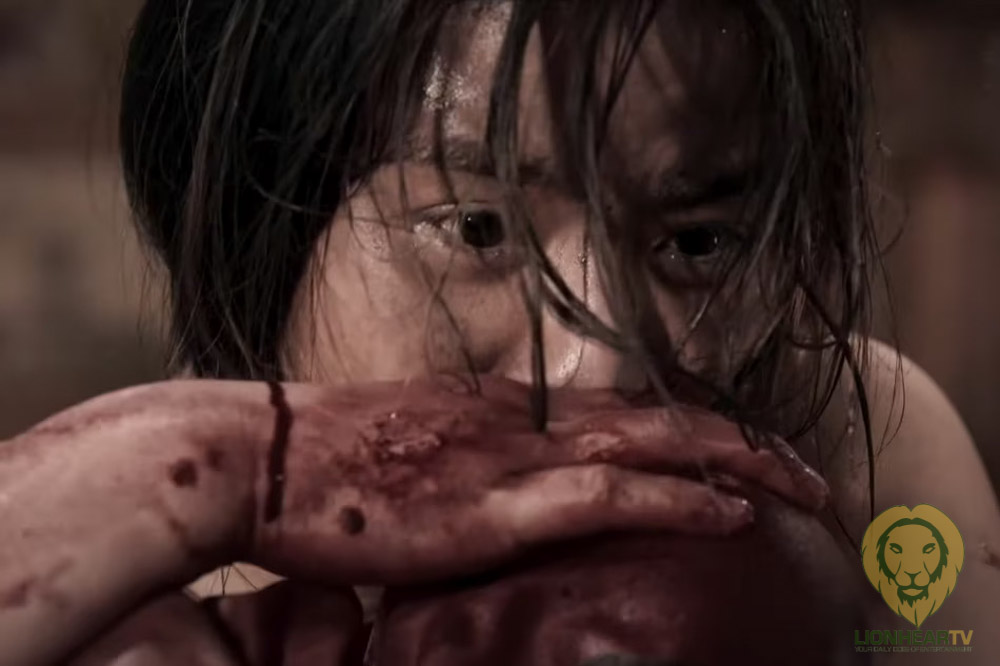 As intriguing and refreshing appeal may be, FPJ's Batang Quiapo still strongly adheres to established formulas and plot devices that traditionally with audiences. Despite taking a more organized form than Ang Probinsyano, the new primetime series clings tightly to themes and tactics that made its predecessor a household name. 
Judging from the overwhelming response in its first week alone, it looks like the new series won't have a hard time pulling off a similar success. That said, it must be noted that the television landscape has undergone a lot of changes in the past three years, alone, and competition has gone much stiffer.
Among the performances that stood out during the first week, are that of Miles Ocampo and Laura Quigaman, who portrayed the respective younger versions of Cherry Pie-Picache and Charo Santos-Concio's characters. The scene shared by Ocampo and Ryza Cenon, where the former gave birth to a child, who later grew up to be Tanggol, the character played by Coco Martin, is easily one of the best dramatic highlights of the show, as it illustrated how great of an actress Ocampo is, something she has always been known for, but rarely highlighted.
Because of its pursuit to remain relatable with the audience, FPJ's Batang Quiapo will unsurprisingly continue to keep showcasing familiar anthems. The goal now for the entire production team is to sustain the show's technical aspect, which honestly still has a lot of room to grow, but undeniably already impressive.
FPJ's Batang Quiapo airs Mondays to Fridays, on A2Z, TV5, Kapamilya Channel, and Cinemo! It also streams online via Kapamilya Online Live and iWantTFC.
Comments