Kids don't lie. That's what It's Showtime hosts have proven after a kid contestant in their new segment, Isip Bata, candidly revealed he's a Lolong fan.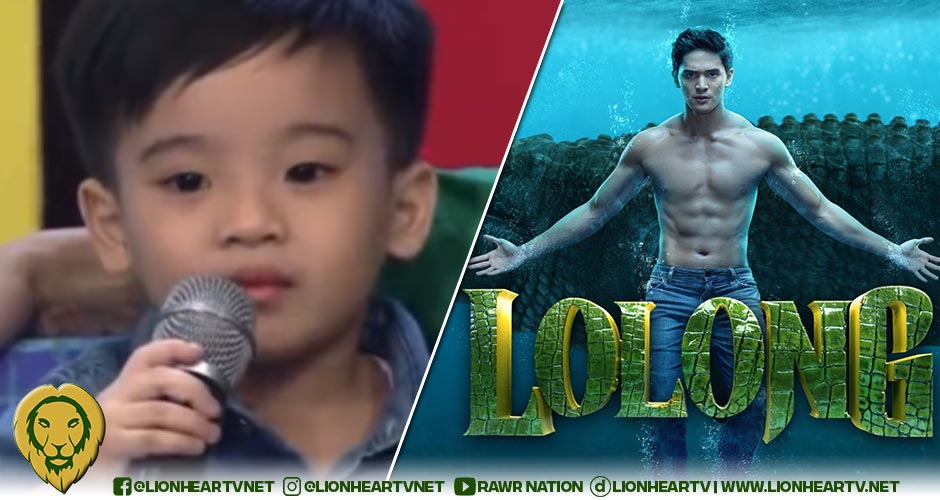 During the Kapamilya noontime show's February 21 episode of its Isip Bata segment, kid contestant Argus got asked which problems of this country he would want to address first: traffic, unemployment, or corruption.
Argus answered traffic, adding that he gets [easily] bored when stuck in a jam during their travels.
Asked by Vice Ganda what he's doing whenever they get stuck in vehicular congestion, the kid candidly answered that he's watching Lolong.
https://twitter.com/MadamWanderBeki/status/1627986303584464896
The boy's answer quickly elicited laughter from It's Showtime's hosts and the audience. Speechless Vice Ganda, meanwhile, just greeted Lolong's lead star, Ruru Madrid.
Prior to Maria Clara at Ibarrara's leadership in the rating board, Lolong used to top the rating board's entertainment category from its pilot on July 14, 2022, where it registered a rating of 17.7 percent, until its season finale on September 30, 2022, with a rating of 19.3 percent.
Meanwhile, Isip Bata is It's Showtime's newest segment, which replaced Girl on Fire.
The segment features 20 madlang isip-bata contestants and a set of Batang Cute-po. The adult contestants must guess the correct answers recorded from 50 Madlang kids via multiple choice. The Batang Cute-po, on the other hand, will act as the adult contestant guide in the elimination round, and one of them will be the winning contestant's partner in the jackpot round.
The segment was an immediate hit as it landed on the top spot of Twitter Philippines' trending topics on its pilot on Monday, February 20.
The Batang Cute-pos also quickly captured the viewers' hearts with their wit and cute candidness.
It's Showtime airs Monday-Saturday at 12:45 p.m. on TV5, A2Z Channel 11, Kapamilya Channel, and Kapamilya Online Live.
Comments