Today, South Korean based pop-star, BIBI, has released the remix of "BIBI Vengeance," featuring Atlanta-native Baby Tate ("I Am," "Hey, Mickey!" and "Stupid) and Chilean artist Princesa Alba (Besitos, cuidate"). The powerful, reimagined track comes from the artist's debut full-length album, Lowlife Princess: Noir, with newfound accomplices in tow.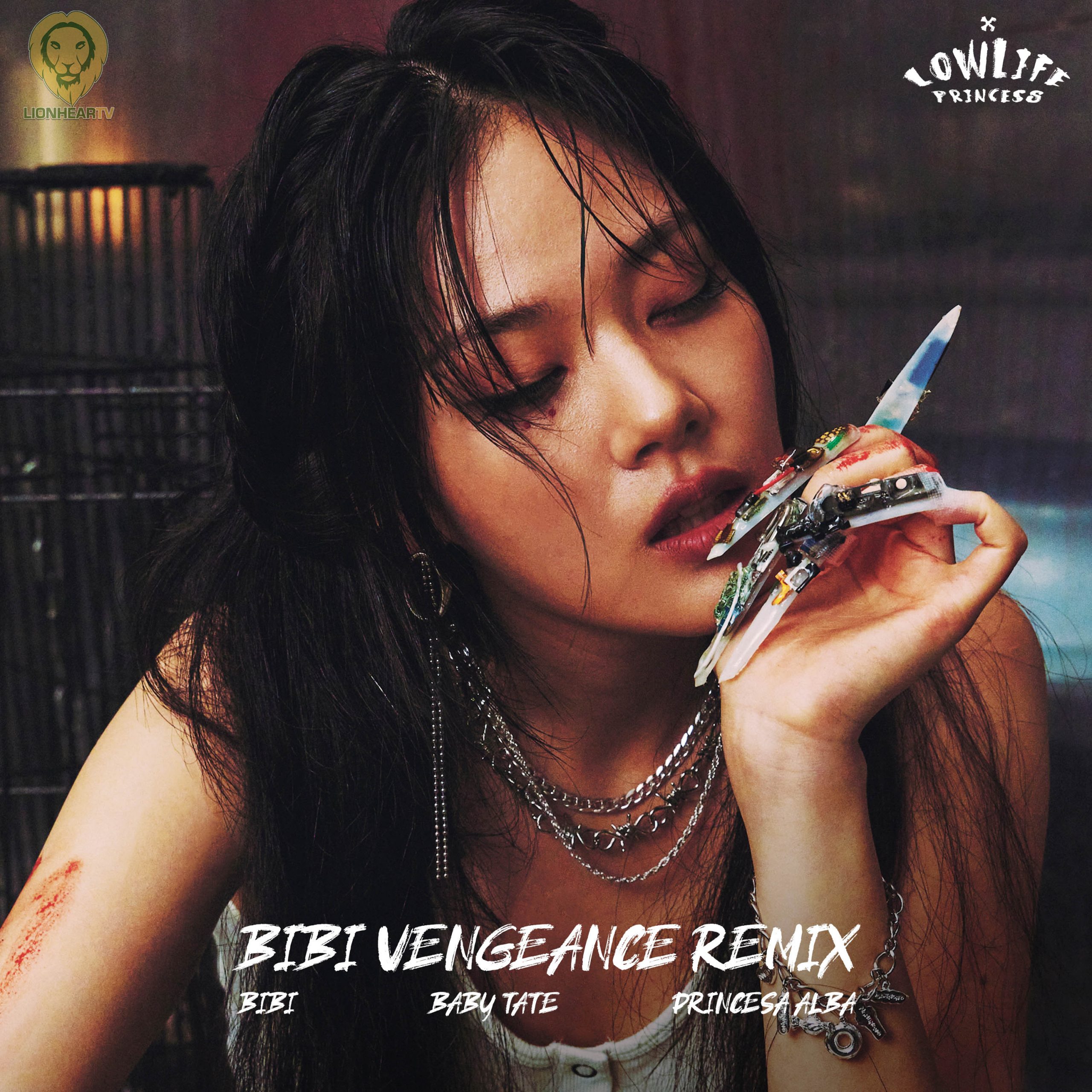 The remix to "BIBI Vengeance" is bold, powerful and a statement track, with malice-laced verses in English, Korean, and Spanish. The trio channel their inner femme fatale through lyrics overlaid with a punchy, hypnotic Latin-inspired beat that begs to be played on repeat. Baby Tate chides the listener, reminding them of the singers being the epitome of "a real bad bitch."
"BIBI Vengence", which was released in November of 2022, is currently averaging over 500k streams daily on Spotify and has 49.6M overall streams since release date. The edgy track has also accumulated an impressive 200k official TikTok audio creates, and 650k+ uses of the song across all user generated content. The viral music video choreography has inspired creators from all around the world to join in on the addictive dance. Princesa Alba created waves when she hopped onto the TikTok challenge, eventually being a key inspiration to the posse remix with Baby Tate who is notable for the TikTok viral track, "Hey Mickey!". This spicy, upbeat anthem is a unique collaboration that is a perfect addition for your girls' night out playlist.
Next up for BIBI include a performance at the Seoul Marathon Afterparty Hosted by Adidas (March 19th), two headlining shows at Yes24 Live Hall Korea (March 25th & 26th), and a performance at Rolling Loud Thailand (April 13th through 15th). She is also set to star in the upcoming film "Hwaran" (Romanized titled) alongside Song Joong Ki. "Hwaran" is a Korean noir film about precarious characters who make dangerous choices to escape hellish reality. The film will be produced by Sanai Pictures and HISTORY D&C.
Comments