Love was truly felt in the air last month as Kapuso stars went all over Luzon, Visayas, and Mindanao to meet their fans in Kapuso Mall Shows and to celebrate with them at various festivals.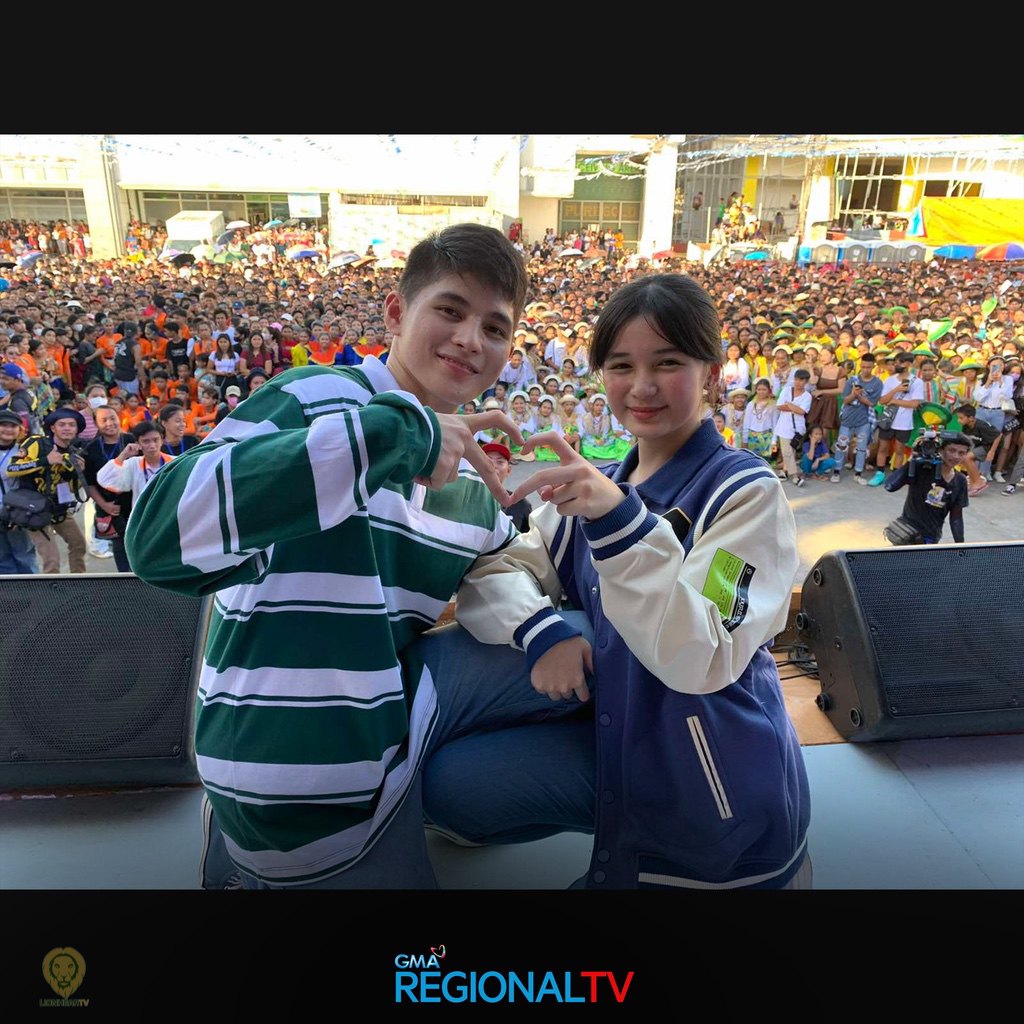 GMA Regional TV kicked off its series of month-long activities by participating in Ilocos Sur's Kannawidan Festival. Sparkle artists Ken Chan and Andrea Torres graced the Opening Ceremony at the Provincial Capitol Frontage in Vigan last January 28. Boobay and Pepita Curtis bannered the LGBT Festival Queennadiwan at the Quirino Stadium in Bantay last January 30 while EA Guzman hosted the LGBT Festival Queen 2023 Grand Coronation Night last January 31.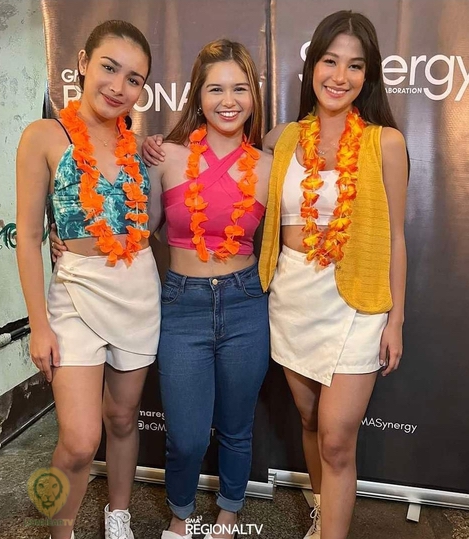 Sparkle artist Sophia Senoron hosted the Miss Ilocos Sur Grand Coronation last February 2 with fellow Sparkle artist Dion Ignacio serenading the candidates. Ms. Eco International 2018 Thia Thomalla, in turn, served as one of the judges during the pageant night.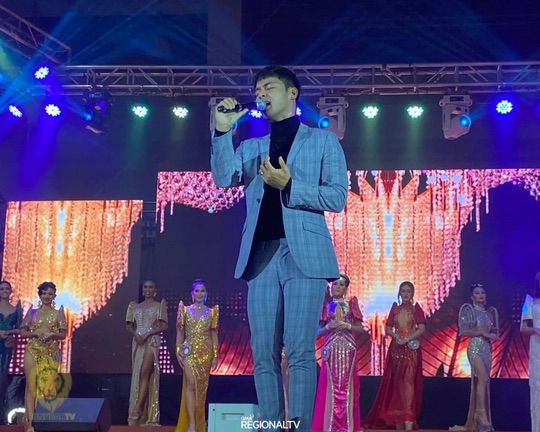 Celebrity Chef Jose Sarasola, on the other hand, was the guest and judge during the Culinary Competition last February 3. Chef Jose also showed his culinary talent by preparing Ilocano dishes during the event.
Later that night, Tiktoclock hosts Kim Atienza, Rabiya Mateo and Faith da Silva further livened up the festivities during the Kapuso Fiesta. Joining them were 'Hearts on Ice' star Ashley Ortega, and 'Voltes V: Legacy' actor Martin del Rosario. Fellow Kapuso artists Bruce Roeland and Lianne Valentin also treated their Ilokano fans, while Vaness del Moral hosted the event.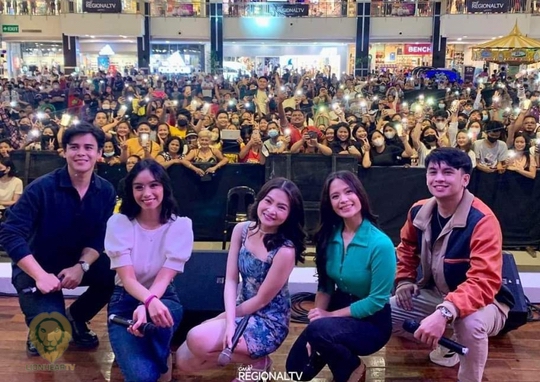 Gabby Concepcion made hearts flutter at the Gift Giving to the Elderlies last February 6 as part of the Kannawidan's Senior Citizens Day activities. 'Underage' stars Lexi Gonzales, Hailey Mendes, and Elijah Alejo made the Kannawidan Beach Party at Choco Surf Caoayan a blast last February 9. Rochelle Pangilinan graced the Dance Craze as performer and judge last February 10 while Mark Herras performed at the Kannawidan Street Dance Showdown last February 11.
'Voltes V: Legacy' cast Miguel Tanfelix, Ysabel Ortega, Radson Flores, Matt Lozano, and Raphael Landicho made the Kannawidan Festival extra special by leading the Kapuso Float Parade last February 12.
Last February 13, the vocal prowess of Kapuso singers Jessica Villarubin, Mariane Osabel, Garrett Bolden, and Thea Astley set the night ablaze during the Governor's Night, One Ilocos Sur Party.
Love was indeed in the air at the Tinagba Festival 2023 in Iriga City, Camarines Sur as Love Is: Caught in Your Arms stars Sofia Pablo and Allen Ansay together with Lianne Valentin performed in front of thousands of Irigeños last February 11. Later that night, Rhian Ramos and EA Guzman participated at the Mayor's Night Tinagba Street Party.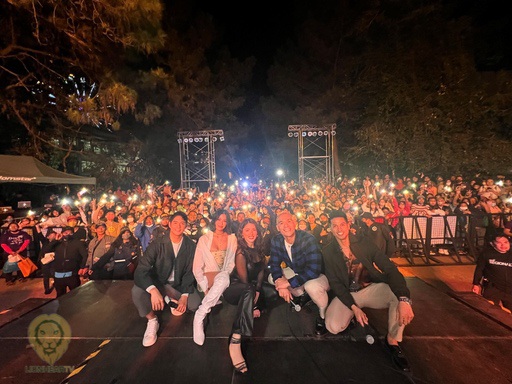 Also on the same day, during the 10th Dinagyaw sa Tablas 2023, Unica Hija's Kate Valdez, Abot Kamay na Pangarap's Andre Paras, and Maria Clara at Ibarra's Andrea Torres made the celebration extra fun during the Kapuso Fiesta at Candoni Sports Complex, Candoni, Negros Occidental.
More festivals, Kapuso Mall Shows
Gracing the return of the Panagbenga Festival in the Summer Capital of the Philippines were the cast of the Kapuso primetime show 'Mga Lihim ni Urduja'. Kapuso artists Kylie Padilla, Jeric Gonzales, Vin Abrenica, Michelle Dee, and Pancho Magno fired up the atmosphere at Sunshine Park in Baguio City last February 17.
GMA Regional TV also participated in the celebration of the 22nd Araw ng Sibugay at the Capitol Grounds, Ipil, Zamboanga Sibugay. Binibining Sibugay 2023 candidates were serenaded by 'Mga Lihim ni Urduja' star Kristoffer Martin during the coronation night last February 22. The anniversary show held last February 24 was also made more special by Kapuso artists Andrea Torres, Dion Ignacio, and Jake Vargas.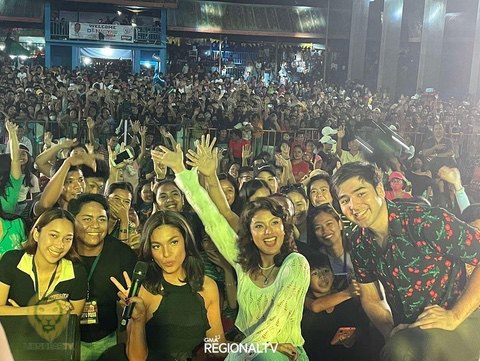 Various Kapuso Mall Shows were also held all over the Philippines. Kapuso Primetime Princess Barbie Forteza bannered the Kapuso Mall Show of Maria Clara at Ibarra last February 12 at the Ayala MarQuee Mall in Angeles City, Pampanga. Joining her were Khalil Ramos, Pauline Mendoza, Kim De Leon, and Julia Pascual.
'Voltes V: Legacy' stars Miguel Tanfelix, Ysabel Ortega, Radson Flores, Matt Lozano, and Raphael Landicho thrilled the fans during the Kapuso Mall Show at KCC Mall de Zamboanga last February 18. They next visited Ayala MarQuee Mall in Angeles City Pampanga last February 25.
Also last February 25, 'Hearts on Ice' stars Xian Lim and Ashley Ortega joined the celebration of the Kalilangan Festival of General Santos City held at KCC Convention and Events Center. Joining them were TiktoClock hosts Kuya Kim Atienza, Jayson Gainza, and Faith da Silva.
GMA Regional TV made the celebration of the Love month even memorable as it organized its nationwide Bloodletting Day last February 10. Encouraging Filipinos all over the country to donate blood and save lives, GMA Regional TV was able to collect a total of 1,186 blood bags from Tarlac City, Vigan City, Cebu City, Bacolod City, Gen. Santos City, Zamboanga City, Naga City, Batangas City, Iloilo City, Davao City and Cagayan de Oro City.
"Our hearts are full as we went around the country together with our various Kapuso shows and artists last February. The series of events also complemented GMA Network's campaign of the Kapuso Love Month celebration that aimed to bring out the best in everyone. And we are just starting. We're inviting all our Kapuso in Luzon, Visayas, and Mindanao to join us in the upcoming events we have prepared for them," says GMA First Vice President and Head of GMA Regional TV and Synergy, and Acting Head of GMA Integrated News Oliver Victor Amoroso.
More events are in store for Kapuso all over the country as GMA Regional TV continues to work together with various local government units in bringing closer to fans their favorite Kapuso shows and artists.
Stay updated online via GMA RTV's official website, www.gmaregionaltv.com, and social media accounts via @gmaregionaltv on YouTube and @GMARegionalTV and @GMARegionalTVNews via Facebook, Twitter, and Instagram. For more information about GMA Network, visit www.gmanetwork.com.
Comments