Chief finance officer of Television and Production Exponent (TAPE) Inc. Mayor Bullet Jalosjos clarified who is the current owner of Eat Bulaga!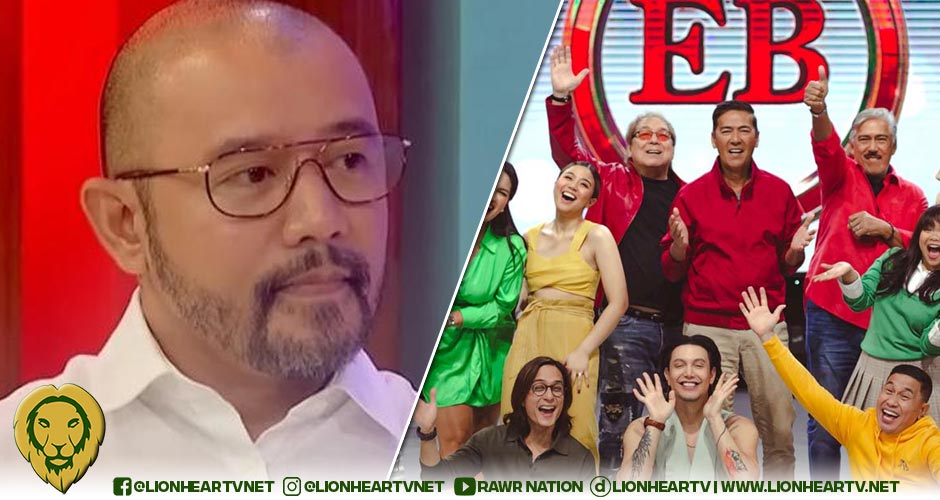 On April 19, via an interview with Boy Abunda, Jalosjos shed light on how TAPE and Eat Bulaga! are being managed.
"Do you own TAPE?" Abunda asked Jalosjos.
"Yes. Our family owns seventy percent of the company that runs TAPE and runs Eat Bulaga and twenty percent is Tony Tuviera," Jalosjos answered.
"Bakit hindi alam ng sambayanan na kayo ang may-ari ng TAPE at ng Eat Bulaga?" Abunda inquired.
"My dad has always been quiet with regards to Eat Bulaga or TAPE, but there are some times when the industry knows that the company is owned by my father, who owned a hundred percent at one point.
"When his good friend, of course, Tony Tuviera came in and he offered to help manage, help produce TAPE or Eat Bulaga and that's the reason why binigyan po siya ng twenty percent stake sa kompanya."
Jalosjos said that many from the entertainment industry know that his father Romeo Jalosjos, Sr. owns both TAPE and Eat Bulaga, and Tony Tuviera helps in the management of the two.
"We have been on board for quite some time, but we haven't been actively participating as before. We don't want to shake anything and nothing is wrong with it. We think there's no need for us to get in, but since Tito Tony had to retire, we had to step in.
"Even my dad is still actively participating he is an active chair which means he is actively involved with the production, with the design, with the musicals, and some of the segments that were going to have. Siya po 'yung last say talaga, e.
"Every time that there is a new segment, every time there is a new show, pinapa-approve talaga 'yan kay dad, ever since po," Jalosjos stated.
In February, rumors of internal conflicts and uncertainties have risen regarding the show.
Eat Bulaga is considered the longest-running noontime show in the country. In 2022, it renewed its partnership with GMA Network. The contract will last until 2025.
Comments