Executives of Globe and SM Group recently came together to synergize and sustain the momentum of the Hapag Movement, the Globe-led program that aims to address involuntary hunger among Filipinos.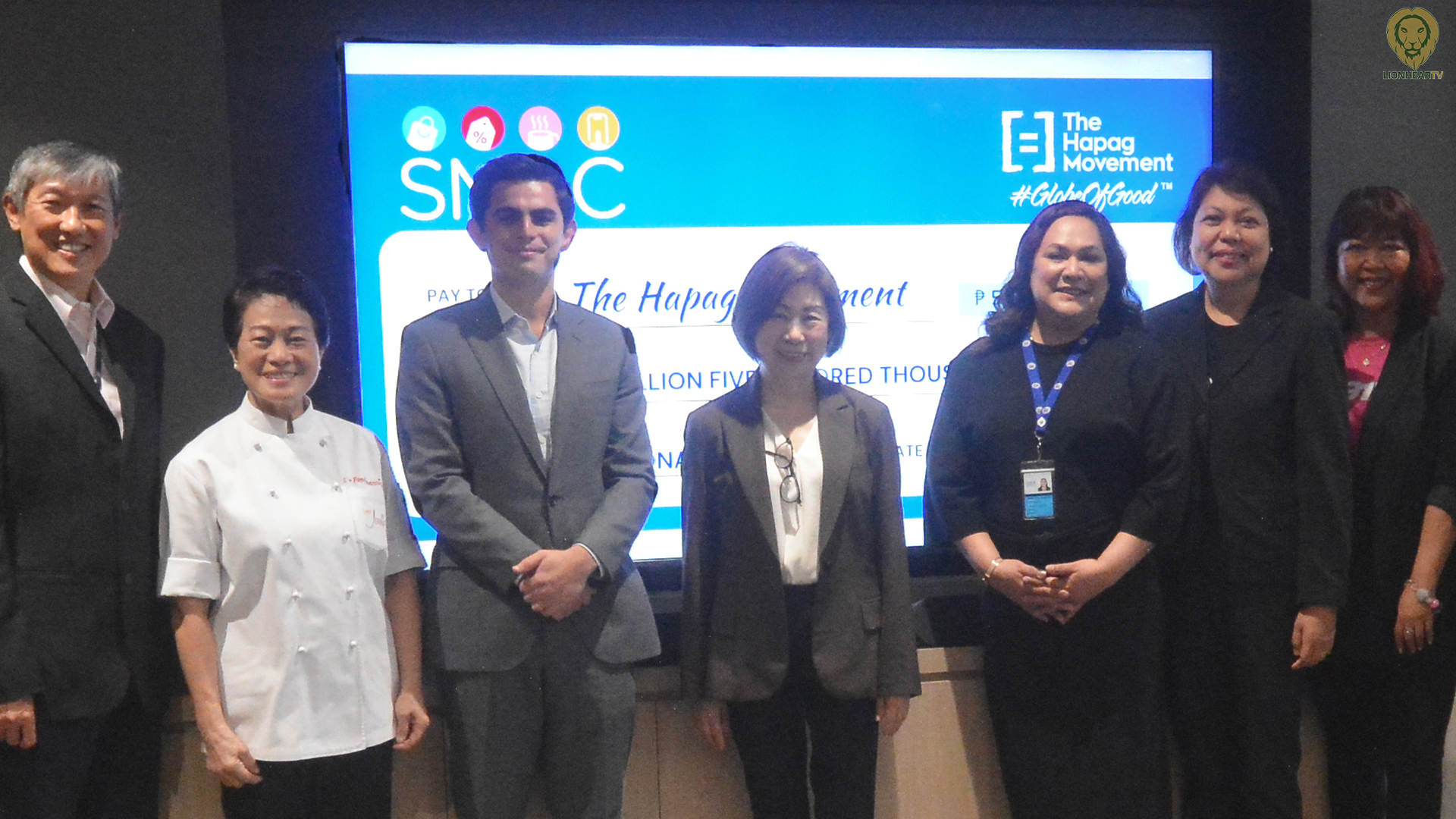 Teresita Sy-Coson, Chairperson of SM Retail, Inc; Kevin Hartigan-Go, Chief Operating Officer of Digital Advantage Corporation (DAC); and Jay Beltran, Head of Sales and Marketing; recently met with Jaime Alfonso Zobel De Ayala, Globe Non-Executive Director; Yoly Crisanto, Globe Group Chief Sustainability and Corporate Communications Officer; Monday Gonzalez, Globe Senior Director for Content Management and Creative Services; and Chef Jessie Sincioco, a staunch supporter of the Movement, at the SM offices at the Mall of Asia Complex to discuss the program's gains and how to move forward.
SMAC, SM's Customer Loyalty Program, supported the Hapag Movement through a month-long program over the Christmas season, which would not have been possible without the support of its customers.
Through the program, proceeds from SMAC card purchases were donated to the Hapag Movement and SM Foundation programs.
Additionally, part of SMAC members' extra points earned through purchasing select items from SM's partner establishments– SM Store, SM Beauty, SM Appliance, Kultura, Surplus, Our Home, Baby Company, Crate and Barrel, Levi's, The Body Shop, Forever21, Ecco, and Miniso– were donated to the Hapag Movement from December 15, 2022 until January 15, 2023, making holiday shopping even more meaningful and impactful.
Through the support of SMAC members, P5.5 million were collected for the Hapag Movement. The donation will be used for supplementary feeding and livelihood initiatives by the Hapag Movement's implementing partners– the Ayala Foundation, Inc., Caritas Philippines, Tzu Chi Foundation, and World Vision.
SMAC expresses gratitude to its members, who extended help to beneficiary communities by choosing to shop for a cause and use SMAC for their holiday shopping.
Globe's Hapag Movement aims to help 100,000 families experiencing involuntary hunger by leveraging technology and rallying partners to support supplemental feeding and livelihood opportunities.
An estimated 2.7 million Filipino families experienced involuntary hunger in the first quarter of 2023, according to the latest Social Weather Stations survey. Those who would like to support the Hapag Movement may donate via GCash and credit cards or send their unused Globe Rewards points to the cause via the GlobeOne app. To learn more about Globe, visit www.globe.com.ph.
Comments