In an announcement by host Tito Sotto, TV5 has officially become the new home for the long-running variety show 'Eat Bulaga,' much to the delight of TAPE Inc.'s Chief Finance Officer, Mayor Bullet Jalosjos.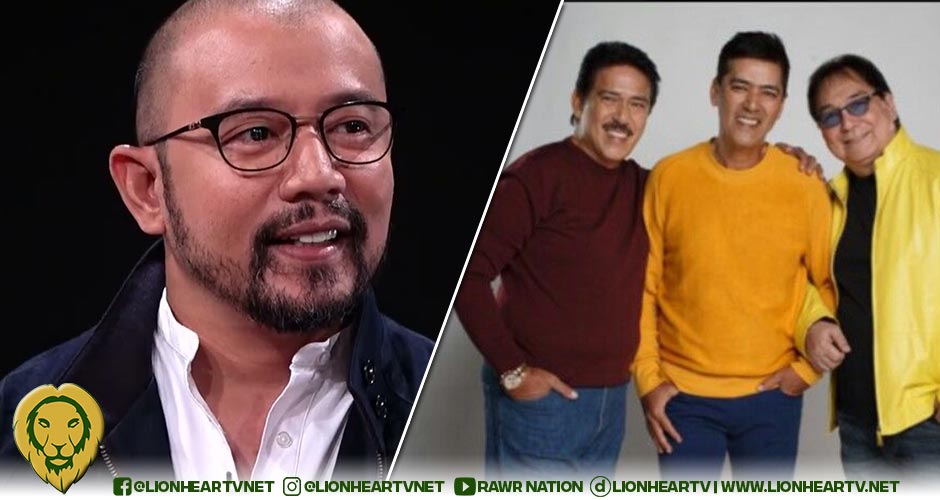 The news was warmly received by the official Twitter account of TV5, extending a warm welcome to TVJ (Tito, Vic, and Joey), the iconic trio behind 'Eat Bulaga.'
During an interview on June 7, Sotto shared that TV5 was chosen as their official network due to an attractive offer and shared vision. The official Twitter account of TV5 also shared a statement from the Mediaquest Group, led by Jane Bases, confirming the agreement between the two parties. The statement highlighted that this collaboration marks a new chapter in the extraordinary entertainment careers of Tito Sotto, Vic Sotto, and Joey de Leon.
"The Mediaquest Group has entered into an agreement with Tito, Vic and Joey and the Dabarkads to produce content for TV5 and other Mediaquest platforms. The deal opens yet another chapter in the long-running, celebrated entertainment careers of Tito Sotto, Vic Sotto and Joey de Leon," the statement read.
In a subsequent interview on CNN Philippines' program 'The Source,' Mayor Bullet Jalosjos expressed his happiness and congratulated TVJ on finding a new home at TV5. The discussion also addressed the ownership of 'Eat Bulaga,' with Jalosjos stating that no one opposed their application for the 'Eat Bulaga' trademark.
When asked about the potential financial impact on the current 'Eat Bulaga,' Jalosjos candidly replied, "It is what it is," acknowledging that they would work with the available resources.
"That may be true, Miss Pinky but it is what it is. Wala po kaming magawa. As for now we're gonna have to take it and stride and work with what we have.
"We are very happy… to have mounted a show within 5 days despite everything that has happened since May 31," Jalosjos shared.
Despite the challenges faced since May 31, Jalosjos expressed their satisfaction in successfully producing the show within five days and their determination to continue entertaining viewers. He acknowledged the difficulties encountered during the transition, including the criticisms they received.
"Despite everyone telling us na 'di kaya, despite the people giving us advice na "kung pwede wag niyo na i-air", nagawa po talaga namin." Jalosjos said.
Jalosjos emphasized their commitment to providing TVJ with more airtime on the show and creating opportunities for the JoWaPao trio (Jose Manalo, Paolo Ballesteros, and Wally Bayola) to shine during their limited time on the program.
"Binigyan po namin sila ng more airtime pag sila mag-o-opening, and we asked TVJ to be post of Eat Bulaga which they are.
"So we wanted them to just guide, we asked them to pwede naman pagbigyan natin ng chance si Wally, Jose, and Paolo to hopefully take the stage this time." Jalosjos said.
While TVJ's departure from TAPE Inc. has been confirmed, Jalosjos' positive remarks about their new path indicate that fans can eagerly anticipate watching TVJ's show on TV5 starting from the first week of July, as previously announced by Tito Sotto.
Comments