Leading digital-only commercial bank CIMB Bank Philippines announces the further extension of its high interest offers with no cap until end of October, allowing customers to deposit as much as they want with no limit on the interest-earning amount.
The bank is extending the extremely successful promo after seeing its monthly growth double in the first month of implementation, coupled by a strong positive momentum and widespread appeal.
CIMB Bank PH customers stand to benefit until October 31, 2023, when UpSave and GSave account holders can let their savings soar even higher. They can let their savings reach greater heights two ways:
Enjoy 5% per annum interest rate with no cap on all your balances.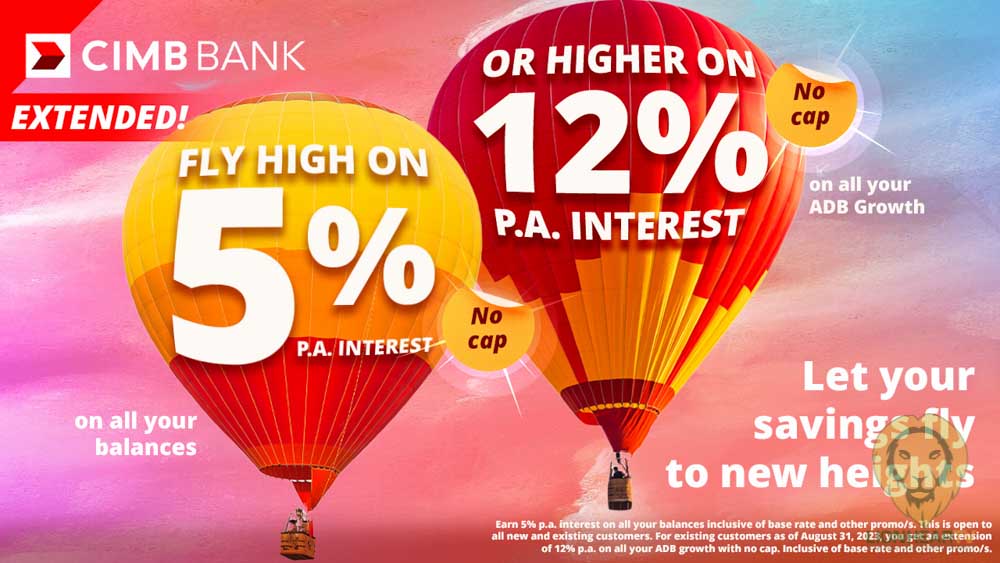 Both new and existing deposit customers can instantly earn 5% p.a. on all their balances with no cap. The 5% p.a. interest rate is inclusive of the regular base rate of 2.5% p.a. for UpSave and 2.6% p.a. for GSave.
Earn up to 12% p.a. on your total ADB growth – no cap!
CIMB Bank PH customers as of August 31, 2023 can also get higher interest of 12% p.a. on all their ADB growth from August to October 2023. This amount likewise includes the regular base rate and other promos and has no cap on the ADB growth amount.
"As the pioneers in digital banking products and services in the Philippines, we continue to stay true to our mission which is giving the best value to our customers," said Vijay Manoharan, CIMB Bank Philippines Chief Executive Officer.
Comments