Huawei recently announced Fashion Forward, a new vision for their wearable products, taking their upcoming launches in a style-focused direction.
Huawei's new Fashion Forward manifesto signals that the brand is now taking on these gaps in the market, weaving in fashion and design into its R&D process that has already achieved breakthroughs in Health and Fitness wearable technology.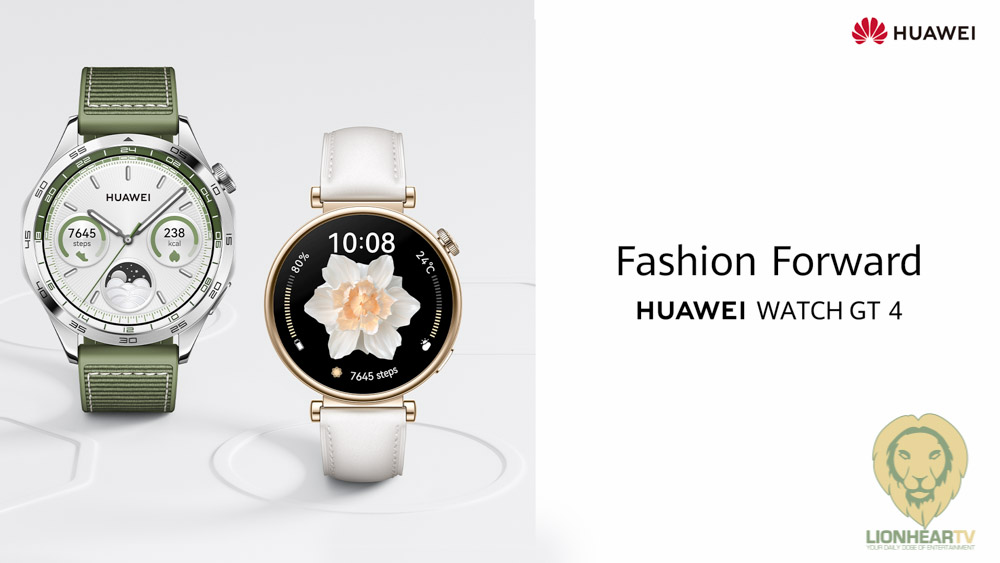 Designed to be the Centerpiece of Every Conversation
The HUAWEI WATCH GT 4 represents a bold Fashion Forward step up from the classic GT Series designs, introducing inventive design elements while retaining the modern geometric aesthetics of its predecessors.
Each wearable becomes a statement piece that complements the user's unique style. Huawei consistently enhances the wristwear experience through the use of high-end, durable materials and an expanded range of personalization options.
Meeting All Fashion-Forward Desires
The HUAWEI WATCH GT 4 series, available in 46mm and 41mm sizes, reflects meticulous craftsmanship in every detail. It achieves new heights in appearance while embodying elegance and sophistication through its new geometric aesthetics.
The user experience is elevated through an improved Always-On Display (AOD) system that enhances visual aesthetics, along with a diverse selection of stylish, fully customizable watch faces for personalization.
With the option to pick from 12 new designs and access over 25,000 exquisite official and third-party watch faces on the HUAWEI Watch Face Store, this timepiece transforms into a canvas for expressing individual fashion forward persona and opens the door to endless customization possibilities.
Fashion Statement: Iconic Colorways Designed to Turn Heads
The HUAWEI WATCH GT 4 in 46mm comes in four distinct colorways – Grey with Stainless Steel Strap, Green Woven Strap, Brown Leather Strap, and Black Fluoroelastomer Strap.
While the HUAWEI WATCH GT 4 in 41mm comes in three distinct colorways – Silver with Two-tone Piano Key Bracelet, White Leather Strap, and Black Fluoroelastomer Strap. Each edition serves as an ode to our design philosophy, offering an elegant blend of style, comfort, and innovation.
Join these Icons in Embracing the Huawei Smartwatch Revolution
In an extraordinary blend of sports and fashion, Pamela Reif, global leading fitness and lifestyle influencer, as well as Sir Mo Farah, running legend, multiple gold medallist, have been named as HUAWEI Wearable Product Ambassadors.
In an era where technology has become an integral part of daily life, the watch on one's wrist is not just a tool, but an extension of their personality. Returning to the limelight, Jericho is now set to break boundaries for men's fashion style while pursuing a healthier lifestyle. Ready to explore his own healthy living rules in a fast-paced working environment with the new HUAWEI WATCH GT 4.
Comments