Marking 15 years in the highly competitive marketing industry is a remarkable achievement, and LifeStrong Marketing celebrated this milestone with a star-studded anniversary bash.
The event not only highlighted the company's impressive business accomplishments but also its commitment to corporate social responsibility.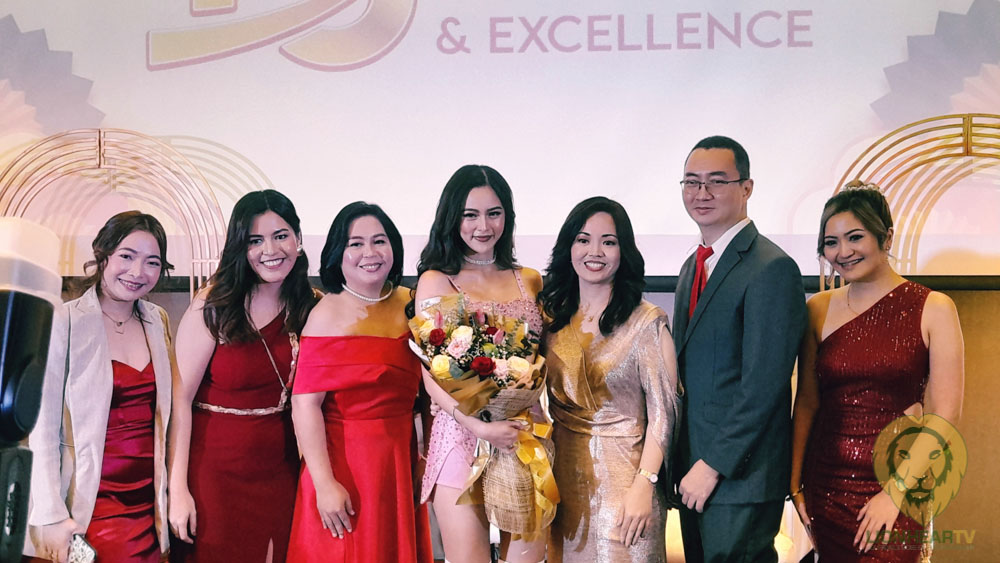 Established in 2008 by founders Lance Lee and Margaret Lee, who now serve as CEO and COO, LifeStrong Marketing has steadily grown and achieved significant success.
The 15th Anniversary celebration, held at Luxent Hotel on September 16, 2023, was a tribute to the company's journey and the individuals who have contributed to its achievements.
One of the standout moments during the anniversary celebration was the company's philanthropic initiative. LifeStrong Marketing partnered with Tinajeros Elementary School and Save The Children Philippines to provide go-bags filled with toys, school supplies, and wellness items to students. These go-bags included notebooks, shirts, pens, hand towels, a flashlight, a wound kit, and a hygiene set. The company's employees actively participated in this charitable endeavor, showcasing their dedication to making a positive impact on the community.
The event also featured a retrospective look at the company's impressive journey and achievements, as well as a vision for its future plans. LifeStrong Marketing's success is attributed to its portfolio of brands, which includes Megan, Hairfix, DermAid, Pretty Secret, CathyDoll, NutriXpert, BodyXpert, Chummy Baby, and more.
As a token of appreciation to its loyal customers, LifeStrong Marketing conducted its Biggest 15th Anniversary Sale at Watsons, offering exciting promotions such as Buy 1 Take 1, discounts of up to 50%, Buy 1 and get the 2nd for P15, and more. The celebration also included a toast with wine alongside several influencers to commemorate the anniversary.
An inspirational talk by Mr. Lance Lee emphasized the company's commitment to its "Kaya Yan!" mindset, signifying its readiness to face challenges head-on. Employees of LifeStrong Marketing shared their testimonials during the "15 Years of Innovation and Excellence" segment, recounting their experiences and personal growth within the company. They also highlighted how LifeStrong's core values, encapsulated in the acronym S.H.A.R.P.E.N.S, have significantly impacted their daily lives.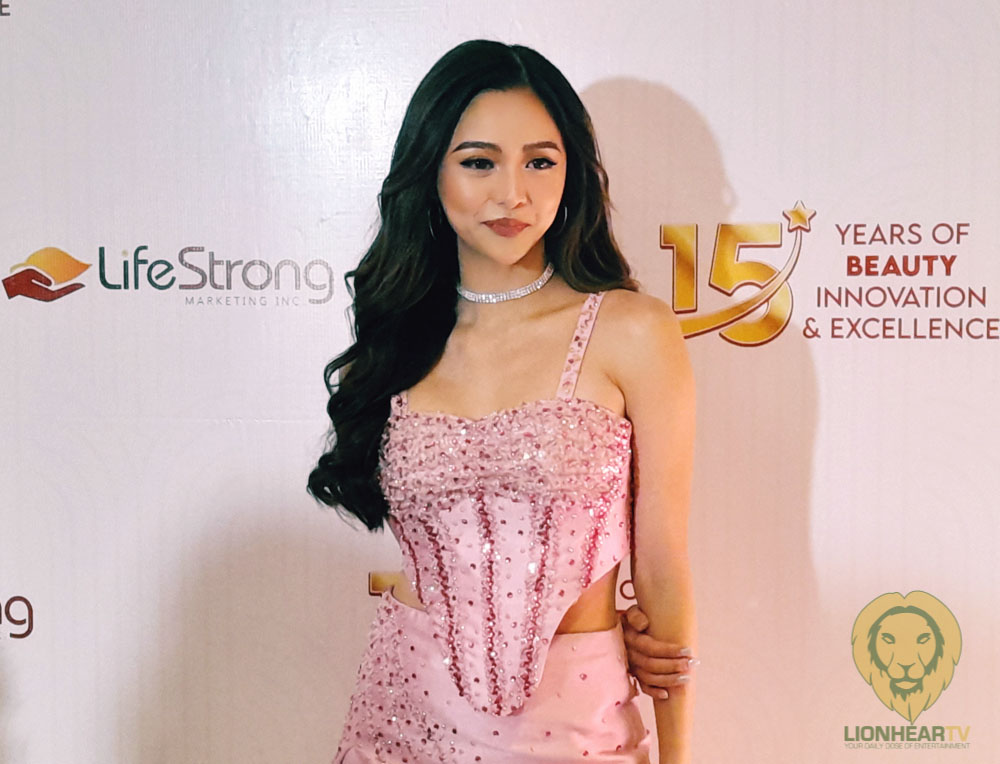 The event was made even more memorable with the presence of outstanding celebrities associated with LifeStrong Marketing's brands.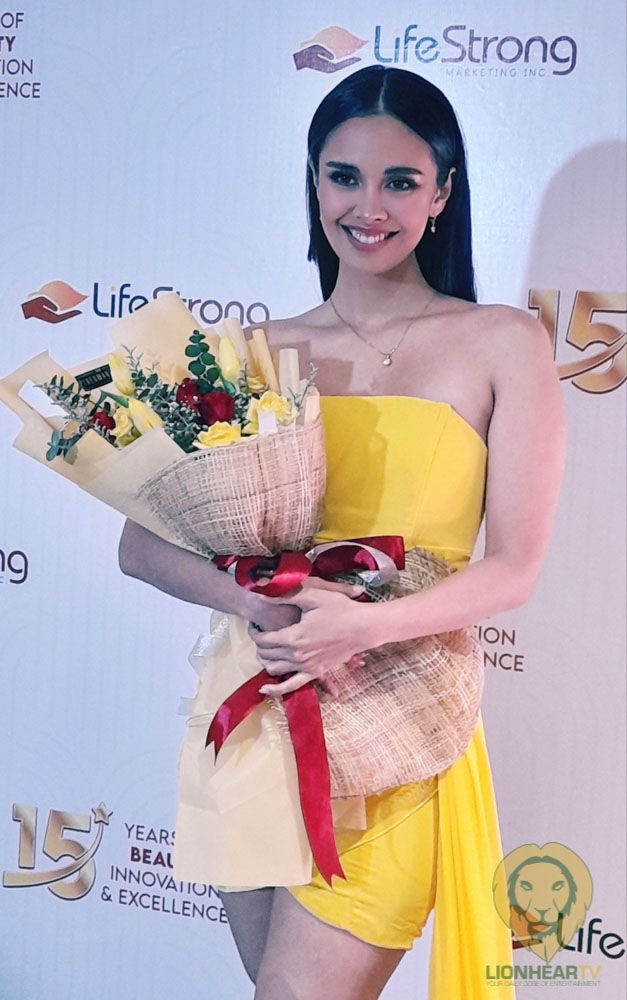 Guests enjoyed a star-studded evening of entertainment and dancing, featuring prominent personalities such as Chinita Princess Kim Chiu for Hairfix, Miss World 2013 Megan Young for Megan Beauty, Kapuso Teen Queen Jillian Ward for Pretty Secret, and TikTok influencers Dior Veneracion, Paula Pelaez, Riri Ching, and Joshua Ronett for Cathy Doll, among others.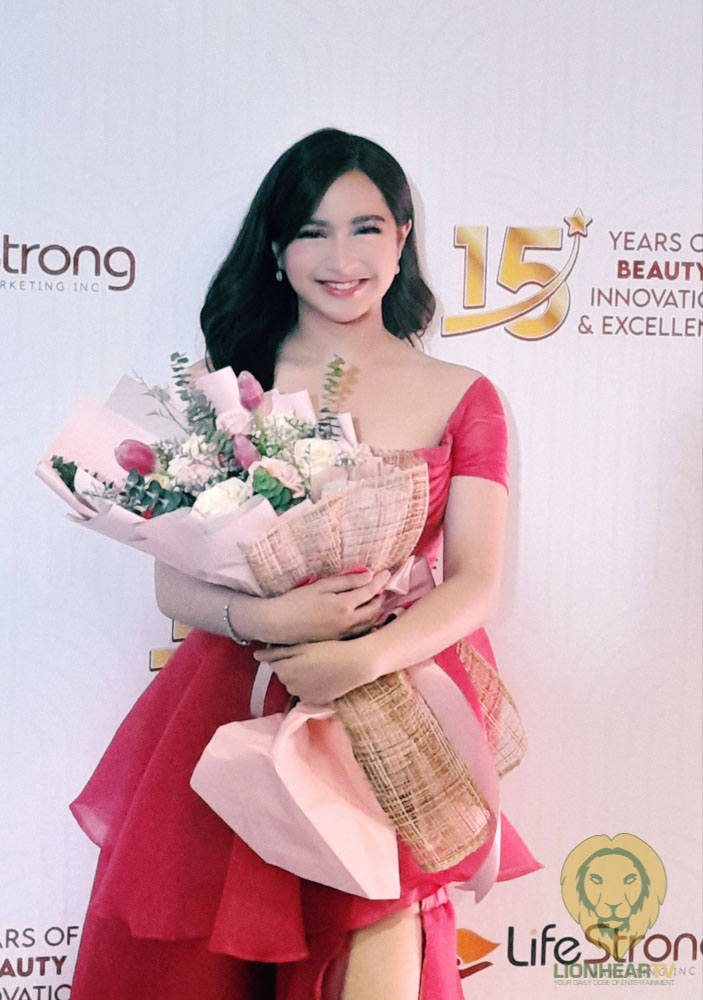 The event also saw the participation of beauty queens Ingrid Santamaria, Allison Black, Nikki De Moura, and Francine Reyes, who serve as endorsers for the company's brands.
In addition to celebrating its achievements, LifeStrong Marketing employees took part in traditional activities like the Dice Game and the selection of Mr. and Ms. Glamorous Star of the Night.
The 15th Anniversary celebration served as a reminder that consistency, persistence, and dedication to one's goals can lead to a successful journey. LifeStrong Marketing's remarkable 15-year journey is a testament to its commitment to excellence, and the event highlighted the company's dedication to making a positive impact on both its employees and the community.
Comments