New York, NY – NYC-based Mitra Sumara is excited to announce their newest single, a cover of an Iranian hit from the Golden Age of Persian pop music, "Aroose Noghreh Poosh (The Silver Moon Bride)" created in tribute to the song's original singer Ramesh, who is a favorite of Mitra Sumara's bandleader, singer, and producer Yvette Massoudi.
"Aroose Noghreh Poosh (The Silver Moon Bride)," originally recorded in 1975, is the first single off Mitra Sumara's upcoming album, Dream. The new single is due out on September 29th, pre-save here:
"It's one of my favorite songs," Yvette says of "Aroose Noghreh Poosh (The Silver Moon Bride)." She continues, "Ramesh (born Azar Mohebbi-Tehrani) was a classically trained Persian and Azeri music singer.
She became a successful pop singer in the late 60s/early 70s. Her voice uniquely embodies Western and Middle Eastern music. It was rumored that she was lesbian which had no negative impact on her success in Iran. Like many Iranian artists, she fled the country after the 1979 Revolution.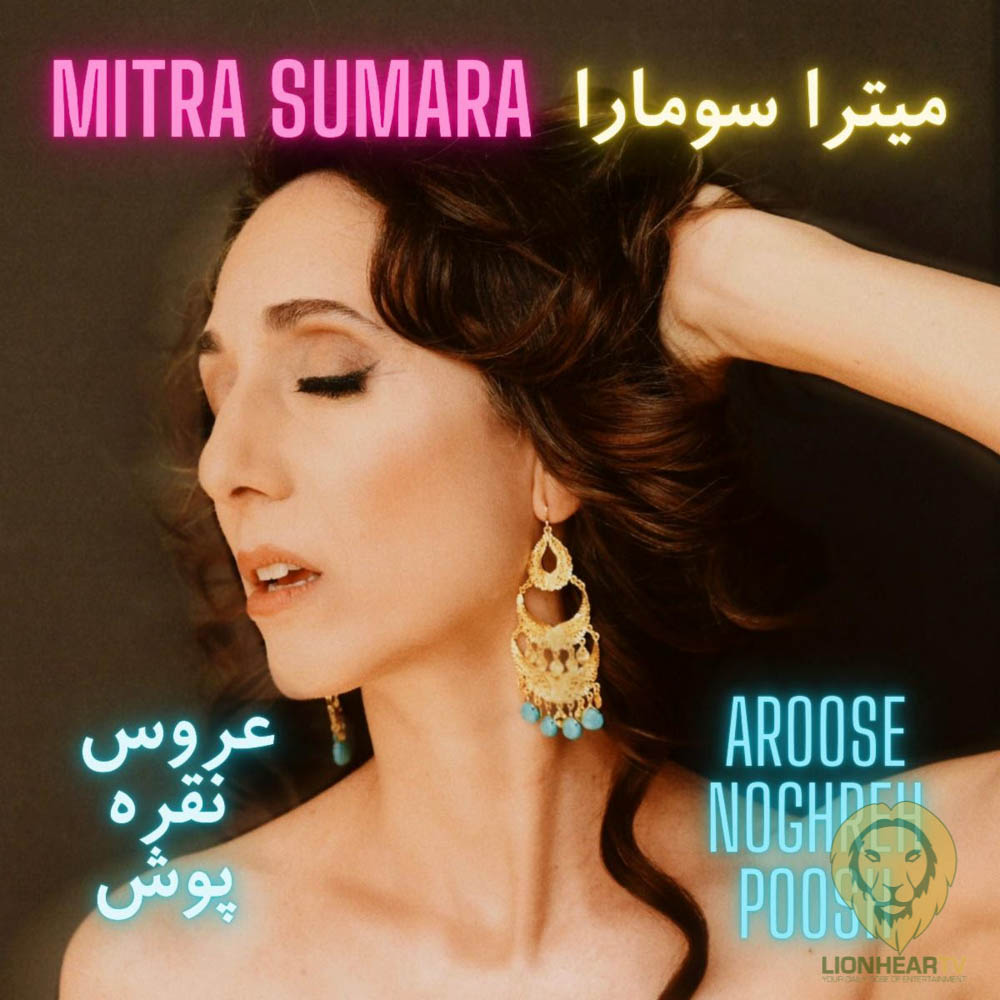 At first she migrated to Europe and then on to Los Angeles. Yet unlike other Iranian pop stars, she ended her singing career in 1995 in protest of the Islamic Regime's laws against women's rights to sing. To this day the regime still prohibits women from singing as soloists in public.
She died during the pandemic in 2020. As a tribute to her work I wanted to include more of her songs on my new record."
The reimagined "Aroose Noghreh Poosh (The Silver Moon Bride)" is a catchy, contemporary jazz and psychedelic rendition of the original which was written by Iranian songwriter and film score composer Naser Cheshmazar.
Reflecting on the new song as it fits within the album, Yvette comments, "I feel that this song really hits the mark as we feature more brass and keyboard arrangements instead of the original's string melodies.
We achieved an intimate sound by recording with a smaller ensemble." She adds, "The most special aspects of this song to me are the lyrics and Jack Gruber's masterful keyboard playing. His solo really sings here!"
Mitra Sumara recorded the song during the summer of 2022 at The Bridge Studio in Williamsburg, Brooklyn, NY. Yvette recalls, "It's co-owned by my good friend Mona Kayhan who is Iranian American.
I had always wanted to work in Mona's studio because of its gorgeous sound room and fabulous collection of vintage keyboards. The staff and sound engineers are super professional and extremely supportive of the artists they work with."
With the new single, Mitra Sumara announces their newest album Dream, comprised of a collection of new arrangements of popular pre-1979 Iranian Revolution songs. Co-producers Salmak Khaledi and Yvette had a vision for Dream that included achieving new stylistically expansive renditions of the Golden Age Persian pop-classics they covered.
Taking inspiration from the brass playing style of Takuya Kuroda and jazz influences of Yussef Dayes, they mixed in Persian beats to create a new and refreshed groove-oriented album.
For this project, Yvette enlisted Salmak Khaledi as producer, who also plays a custom-made trombone built with a copper bell instead of brass that creates a lusciously warm tone. Jack Gruber is on Fender Rhodes and Hammond Organ, as well as Ben Rubin on electric bass, and Salmak's bandmate from the underground Iranian rock group 127 Band, Yahya Alkhansa, on drums. Yahya has also toured internationally with Iranian singer and composer Mohsen Namjoo.
The album highlights and honors trailblazing Iranian women who originally sung and recorded these songs during the era when women were allowed to sing as soloists.
A powerful theme amid the current contentious time in Iran. For the past 44 years the Iranian government has repeatedly committed human rights violations against its own people and continues to limit women's freedoms despite the recent bloody protests and international backlash against these policies.
This album was brought to light with the support from: The NYC Women's Fund for Media, Music and Theater by the City of New York Mayor's Office of Media and Entertainment in association with The New York Foundation for the Arts.
Comments