Women know that what men can do, they can do it too—and better. When it comes to Philippine journalism, you may think that men rule this industry.
However, you are wrong. These 6 women are the ones shaping the journalism of today.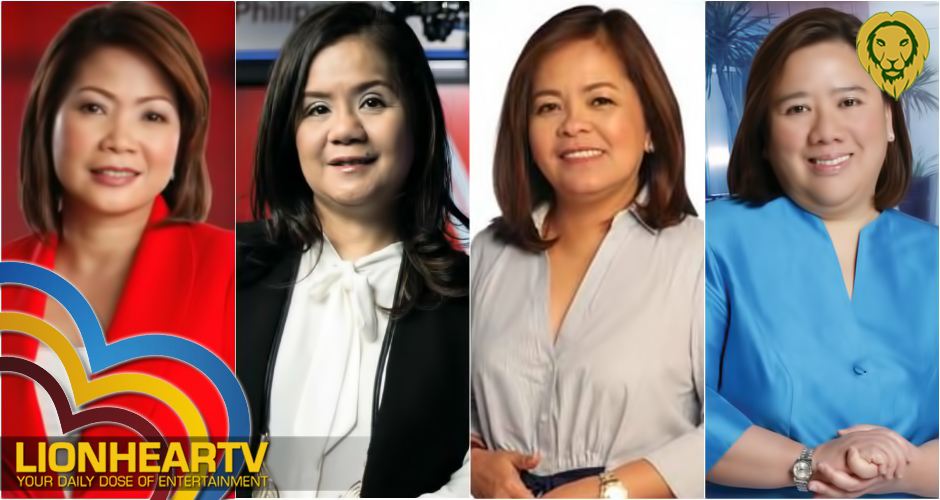 Ging Reyes (ABS-CBN News)
This awesome woman has more than 30 years of experience under her belt. She became a News Director of ABS-CBN from February 2001 up until 2002. Then in October of 2002, she was promoted as News Bureau Chief of the network's news department. With her leadership, they were able to establish the biggest Filipino news gathering and production group outside the Philippines. Reyes was one of the key people responsible for a strong relation and partnership with North America. That is why she became the North America News Bureau Chief of ABS-CBN for 8 years.
With her expertise, there is no wonder that Reyes is now the News Senior Vice President of ABS-CBN news. She is also the Head of Integrated News and Current Affairs Division of ABS-CBN Corporation.
With her as the News Senior Vice President, she oversees the overall strategic direction and responsible for the news and information gathering for all of its news programs in free-to-air, UHF, cable, digital, mobile, social media, radio, and global platforms. Under her leadership for the past decade, ABS-CBN News continues to produce the most-watched news program in the Philippines via TV Patrol, and operate cable news channels Teleradyo and ANC.
With her leading the ABS-CBN Integrated News & Current Affairs, they were able to bag gold and bronze medals at the 2019 New York Festivals World's Best TV & Film Awards in Las Vegas, Nevada.
Marissa L. Flores (GMA News)
Marissa was one of the five pioneers of the Public Affairs Division of GMA during 1987. This lady, now the Senior Vice President of GMA News and Public Affairs division has contributed so much to shaping the journalism of today's generation. She was among those responsible for the corporation's 16 award-winning TV programs.
Flores, who was an executive producer during the starting moments of GMA Inc., was one of the best as she and her team were recognized and awarded the Peabody Award in 1999 for their documentary "Kidney for Sale", an investigative report on the selling of kidneys in a depressed area along the coast of Manila Bay. They also won 2 gold medals in the New York Festivals.
GMA News and Public Affairs head Marissa Flores honored at UP CMC's 1st Glory Awards https://t.co/0pV9UFH6YD pic.twitter.com/hviRdOM1ue

— Ederic Eder 🇵🇭 (@ederic) November 18, 2017
For her work in the field of broadcast journalism, she was awarded by the University of the Philippines College of Mass Communications (UP CMC) at the first-ever Glory Awards held last November 11, 2018.
Under her wing, GMA News and Public Affairs have been recognized as the most awarded broadcast news organization in the Philippines. GMA's news organization is not only recognized locally but also internationally as it has won for the Philippines four George Foster Peabody awards.
Luchi Cruz-Valdes (TV5 News)
With over 36 years of experience, Luchi, a former news anchor and host on GMA, is now the Head of TV5 News and Information division. She is a woman that shouldn't be taken lightly. She also has her own show on the Kapatid network. She is the anchor of Frontline Pilipinas which is a news broadcasting show of TV5.
With her excellent talent for drawing out stories and connecting with her subjects, she will be leading one-on-one interviews with key people behind the country's biggest headlines. As a result of her incredible skill, she hosts Usapang Real Life, a talk show and news magazine broadcast by the Kapatid network.
She won numerous awards as a television reporter and producer. Among these awards were: Titus Brandsma Award for Excellence in Journalism, Broadcaster of the Year (2001), Best Female Newscaster (2015), Ka Doroy Broadcaster of the Year Award (2015), 3 Silver and 3 Bronze Medals for Best Documentary, Most Outstanding Broadcaster Asian Media Award (2015), and Pinakamapanuri at Pinagkakatiwalaang Brodkaster of the Year Award (2016).
Armie Jarin-Bennett (CNN Philippines)
Who would have thought that the executive producer and owner of CNN Philippines is a woman? Yes, and it is Armie Jarin-Bennett. Armie's journey to where she is now was a tough one. CNN  didn't have a local network in the Philippines. But because of Armie's excellence and love for journalism, she was able to climb up the position of a producer at CNN Headline News and now heads CNN International Philippines.
#InspireEveryDay: CNN Philippines President @ajbennettCNNPH talks about the role of journalism in nation-building this Saturday, 1:00 p.m. pic.twitter.com/7sM5Ogqpuh

— CNN Philippines (@cnnphilippines) July 20, 2017
She also won an Emmy during her executive producer days on CNN. She was the one behind the Egyptian Revolution report of the broadcasting giant which earned her the award.
Ana Marie Pamintuan (Philippine Star)
Ana Marie Pamintuan has been with Philippine Star since its establishment in 1986. Philippine Star is a broadsheet company with the largest print circulation nationwide. She currently holds the position of editor-in-chief of the broadsheet.
In 2011, she was the only participant from the Philippines to be invited to the First International Conference of WomenMedia Leaders which was organized in Washington by the International Women's Media Foundation together with George Washington University to discuss gender equity in media around the world.
With her talent, she received the "Print Journalist of the Year" award in 2012 from the Rotary Club of Manila. In 2015, she was also recognized for her work as she was awarded as an outstanding native of Pangasinan. She was also recognized as an Outstanding Alumna for Journalism during UP's centennial celebration in 2008, where she finished AB Journalism with honors at the University of the Philippines.
Maria Ressa (Rappler)
The co-founder of Rappler, an online news site, Maria Ressa has been into serious trouble fighting for press freedom in the Philippines. She has endured numerous political harassments and arrests by the Duterte government.
However, this fighter is not an ordinary one as she earned award after award for being an outstanding journalist. She has been also recognized due to her work on disinformation and 'fake news'. With the work and dedication she's been doing, Ressa was named Time Magazine's 2018 Person of the Year, was among its 100 Most Influential People of 2019, and has also been named one of Time's Most Influential Women of the Century. She was also included in BBC's 100 most inspiring and influential women of 2019 and Prospect magazine's world's top 50 thinkers. She also received the Golden Pen of Freedom Award from the World Association of Newspapers and News Publishers, the Knight International Journalism Award from the International Center for Journalists, the Gwen Ifill Press Freedom Award from the Committee to Protect Journalists, the Shorenstein Journalism Award from Stanford University, the Columbia Journalism Award, the Free Media Pioneer Award from the International Press Institute, and the Sergei Magnitsky Award for Investigative Journalism.
Thank you for your tweets of support, special thanks to the @Princeton Class of '86 for food, wine, coffee & natural gummi bears!!! The challenge is to fight & stay healthy 🙂 Your prayers & generosity keep us going @rapplerdotcom #CourageON @Leslichka @olivia_hurlock pic.twitter.com/wLmfh05ihQ

— Maria Ressa (@mariaressa) December 6, 2020
This fearless lady before founding Rappler was doing an investigative journo on terrorism in South Asia. She was also behind the books Seeds of Terror: An Eyewitness Account of al-Qaeda's Newest Center of Operations in Southeast Asia and From Bin Laden to Facebook: 10 Days of Abduction, 10 Years of Terrorism.
As of today, Ressa is no longer the Executive Editor of Rappler. She is replaced by another strong woman, Glenda Gloria who just became a member of Nieman Fellow in Harvard last 2018. Together with Marites Dañguilan-Vitug, they won the National Book Award through their book "Under the Crescent Moon: Rebellion in Mindanao". Glenda also co-founded Rappler and was the managing editor from 2011 up to 2020 until she became the executive editor.
Comments