If moviegoers prefer laughter or humor, the Vhong Navarro-starrer–Mang Kepweng: Ang Lihim ng Bandanang Itim is a welcome treat. Though not all jokes are that funny, at least, it will provide an hour and 41 minutes of loads of fun while watching this fantasy-comedy flick.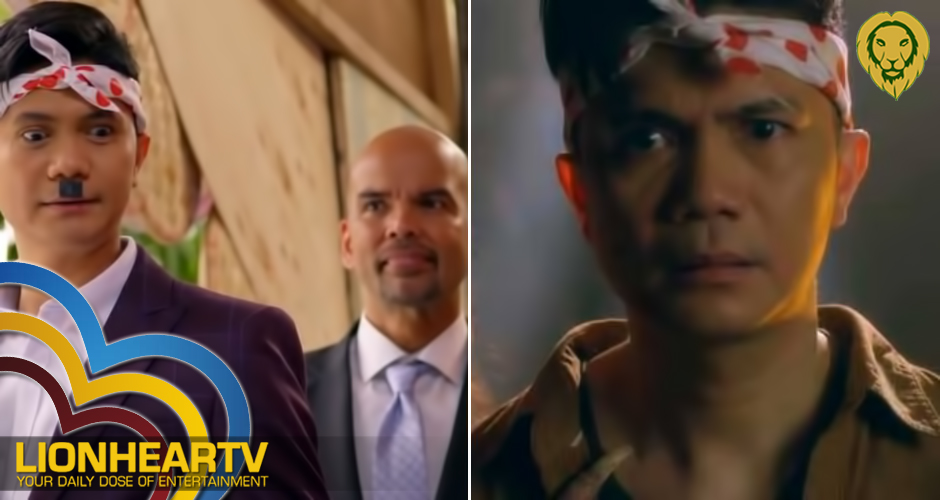 Navarro, being the new Mang Kepweng hasn't lost his touch in delivering his comic lines.
Together with him, he is joined by supporting stars like Benjie Paras as Hero, Ryan Bang as Janwick, Ion Perez as Einstein, Jaclyn Jose as Nanay Milagros, Barbie Imperial as Devie, and Ritz Azul as Reyna Marikit.
In a normal story, there is always a protagonist and an antagonist. Joross Gamboa is Maximus Tolonges, the elemental who stole the powerful and mysterious black scarf from the care of the elemental forces.
The film revolves around Mang Kepweng, who is determined to save the world from the evil plans of a powerful 'engkanto' named Maximus who possesses the magical black bandana. Together with his friends, Kepweng embarks on an exciting adventure to complete the magic ingredients needed to revive the powers of his magical red bandana to defeat the enemy.
Frankly, if the former audiences of Vice Ganda and Vic Sotto during the annual film festival miss the brand of film that the two offered back then, Navarro's Kepweng film is a good alternative.
But having both Barbie Imperial and Ritz Azul in the film–is something that the writer could have just skipped their characters, or the director could have gotten other female stars to assume their respective roles.
As a whole, though the storyline has no promise of a fresher approach of storytelling–Topel Lee managed to come up with a funny movie suited for the festival's usual captive audience.
The SFX is impressive. Kudos to its team. That fight against Maximus against Kepweng and Reyna Marikit is worth catching. Catch this flick while it's still streaming via Upstream.ph.
Comments