Justin Joseph Dizon was a Housemate in the ongoing season of ABS-CBN's "Pinoy Big Brother". Dizon was the first contestant to be evicted after voters decided that it was time for him to go.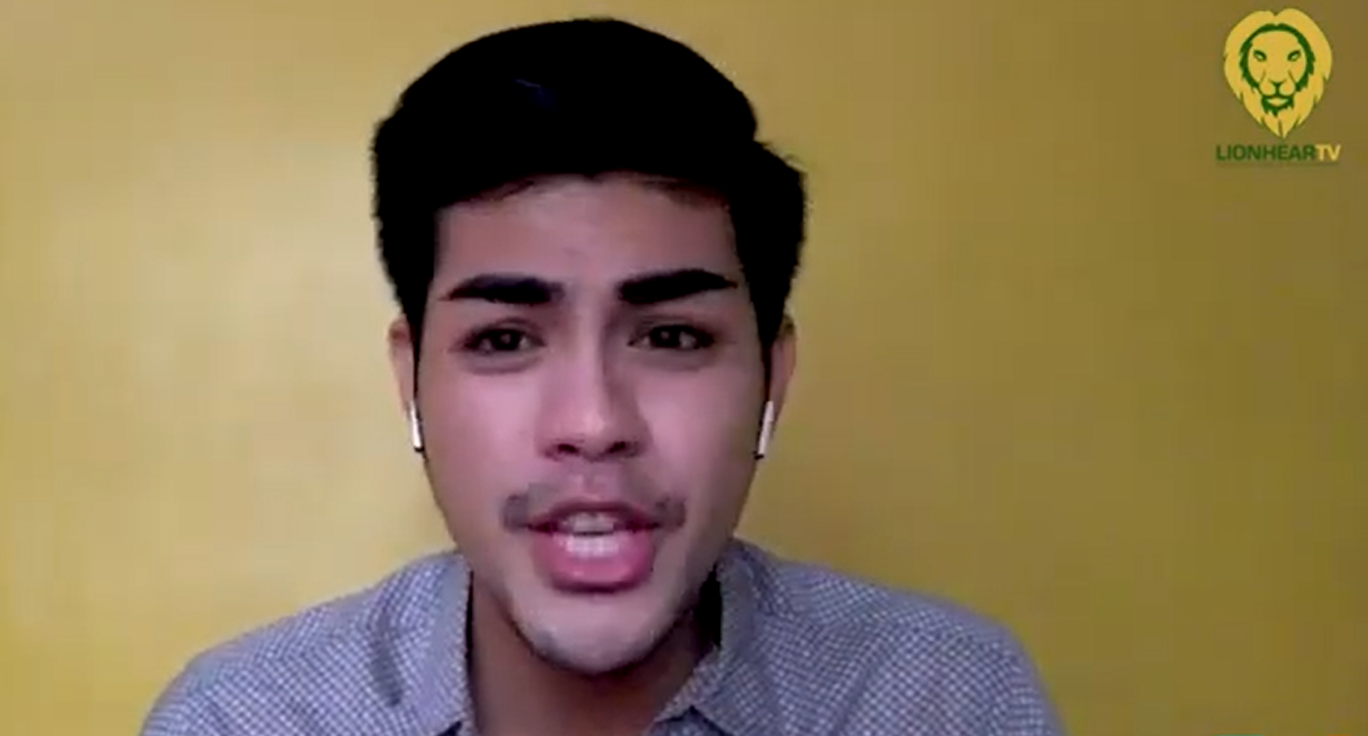 Justin had a lot of bashers because he bullied his fellow housemate, Jie-Ann Armero, on the show.
During an exclusive with LionhearTV, the former housemate was asked what would be his gameplan if he becomes a House Guest.
According to Dizon, since he was dubbed as the 'tsismosang backstabber', if he would get a chance to return to the reality game show as a guest, he would up his gossiping game and sabotage them.
"I wanna up my tsismis game. Kasi yun ang naging brand ko eh. Yung tsismosang backstabber and all. I'm gonna be like this. Syempre titimplahin mo muna. Especially may tatlong bago eh na di ko kilala talaga," said Dizon.
He then recalled how he knew the contestants and how they acted, all their good and bad habits.
"Iba yung nandun ka talaga. I have seen them at their best and at their worst. Alam ko hindi naliligo yung iba dyan, yung iba dyan maliligo after 2 days, yung iba gamit na yung damit uulitin pa rin kahit meron na silang damit sa cabinet," he revealed.
Other than him improving his gossiping skill, he would also like to be the person who would be the other housemates' threat when doing certain tasks.
"My game plan would probably [be] like this: sa mga task manggugulo ako. Yung I'm gonna be this parang balakid sa task," added the former contestant.
He also shared his diabolical plan to sabotage the regular housemates. His plan would be suggesting ideas that are useless which would eventually make them fail the task.
"I'm gonna like pitch in an idea. But that approach na isusuggest ko is like garbage. So that the task fails. And then they start blaming each other, syempre walang budget. So ayan kaunti na naman ang pagkain. So that's one. Sa task parang sisirain ko yung focus sa task," he continued.
However, his goal is only to reveal the housemates' true natures.
"Kasi kapag ganun lumalabas ang totoo nilang ugali," he added.
After uncovering the contestants' real attitudes, then he would do is him spreading rumors.
"Number two, I'm gonna up my tsismis game," said Dizon
He wants to instigate a confrontation in order for the contestants to show their true colors.
"Gusto ko magchurgur ng confrontation like harapan ng keme. Tapos parang I'm gonna be there na parang 'ayan napalabas ko yung mga totoong kulay niyo'," he added.
Dizon elaborated his plan, wanting the viewers of the show to see what the real contestants' would be.
"Basically palalabasin ko yung totoo niyong (housemates) ugali. But unconsciously. It looks casual pero yung totoo pala, the viewers are already seeing na parang 'oh my God meron pala siyang tinatagong ganitong klaseng kulo and si Justin pala ang kailangan para lumabas yun.'" said Dizon.
"Pag-aawayin ko sila dun. Guguluhin ko sila. I want them to fight."
Dizon was a part of the 15th edition of the reality game show, "Pinoy Big Brother: Connect". He was the first evictee after only receiving -2 percent combined Kumu and text votes, which means he received more votes to evict than votes to save.
"PBB" airs new episodes nightly, and can be accessed via free and digital TV (A2Z Channel 11), cable (Kapamilya Channel), live streaming (Kapamilya Online Live, Kumu), and on-demand streaming (iWant TFC).