Getting to school or work with all the things you need for the entire day, is never easy without the help of a reliable backpack. In fact, your backpack is your best friend when you have a laptop, books, and all other personal stuff to carry on your way to school or work. Not every backpack, however, does good work. Some eventually become your ultimate hassle, and to some extent, your regret.
A city in a hustle and bustle spirit may excite you, but it can also mean danger—at least, to your belongings. For that matter, a bag that isn't only comfortable, but more importantly, will keep your things safe, is a definite must-have.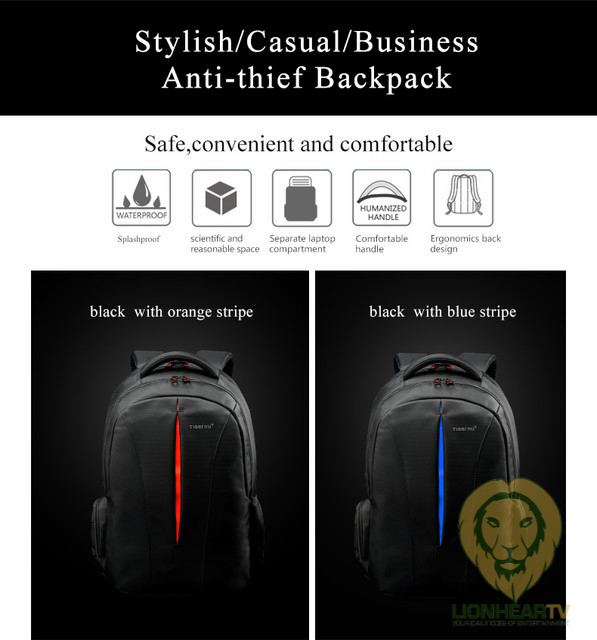 It is time to change your old-style backpack. Meet the Tigernu T-B3105 USB Backback! It's the backpack you've been waiting for. For office workers, young professionals, engineers, students, and gamers, the comfort and security it offers will greatly help in navigating your daily life, going back and forth to the workplace or school. Never have a backpack ever had affordability, versatility, and security, altogether, until this Tigernu's brilliantly designed product.
As always, backpacks help organize and safe keep our important stuff for work and school. It gives an easier way to bring all the things career-minded people need in just a single backpack. The ease and comfort are further improved by Tigernu with T-B3105's anti-theft feature, which means you wouldn't have to mind your back, every minute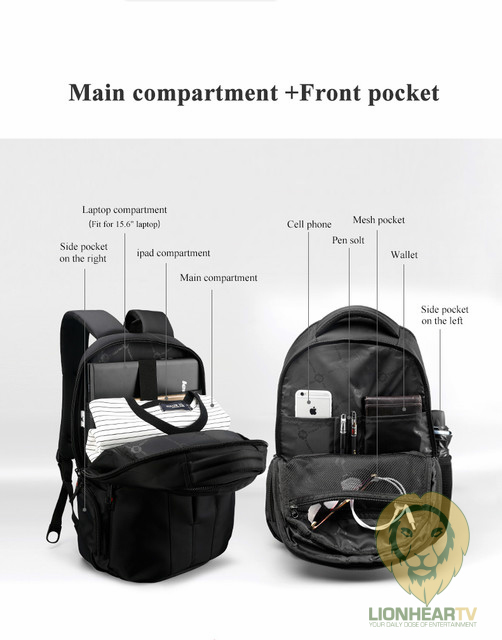 These days, backpacks come in different styles, designs, pockets, and features, Tigernu tries to be innovative to set itself apart. It flaunts a new and ergonomic style that trends in the market. Using cellular elastic foam for its back cushion, and S-traps that fit the wearer's body curve, this stylish backpack boasts a reliable carrying system, that provides maximum comfort and ease. The strong and reliable materials used to equip the bag with layers of added anti-poke and anti-puncture security, enabling it to be protected from sharp objects. Its waterproofing feature envelopes the product with protection from water or any liquid that may wet the inside of the bag.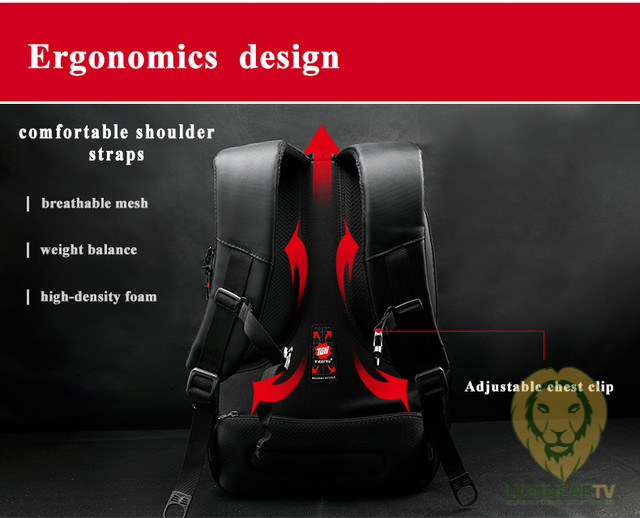 For an affordable, versatile, anti-theft, water-resistant, and multi-pocket laptop bag, the Tigernu T-B3105 USB Backpack, is definitely a game-changer. Its back hidden pockets are must-have features that would allow you to stuff important gadgets, or personal belongings, inside the bag. The double layered-zippers are added-security to ensure all your things inside are secure and intact, and won't slip or slide easily. Built-in elastic straps are also provided to give further hold and stability to your belongings. The slim sleek design will also mean comfort in wearing it from the back. Furthermore, the easy charging external USB port would ensure that the power supply for your gadgets remains secure and replenished while you're on your way to work.
If you're in the market for a new style of backpack, check out Tigernu Philippines in Shopee.
Comments