UNICEF Philippines commemorates Parenting Month this June. Good parenting figures prominently in the UN child rights agency's Six Point Action to Protect our Children, a plan that outlines action needed to reimagine children's rights after COVID-19. It calls on supporting and protecting the mental health of children and young people and bring an end to abuse, gender-based violence, and neglect in childhood.
UNICEF advocates for governments and partners to invest in gender-sensitive mental health and psychosocial support for children, young people and their caregivers, specifically to provide parenting support to all those who need it.
"The well-being of the child starts with the well-being of the parent. At UNICEF, we commit to providing programs and assistance for parents to be able to properly support their children—during Parenting Month and beyond," UNICEF Philippines Representative Oyunsaikhan Dendevnorov says.
UNICEF worked with the Department of Social Welfare and Development, Parenting for Lifelong Health and Ateneo De Manila University to pilot a culturally sensitive, skills-oriented and group-based positive parenting program called Masayang Pamilya Program or MaPa. Taught in a collaborative approach using illustrated stories, group problem-solving, and role-modeling of parenting skills, it was shown to increase parents' knowledge, skill, and confidence in positive parenting. It also significantly lessened emotional and physical abuse, as well as neglect, and contributed to more parental self-involvement and less intimate partner violence.
UNICEF has also partnered with Parenting for Lifelong Health for parenting tips in 12 different Filipino languages; Ilokano, Pangasinan, Kapampangan, Tagalog, Bikol, Bisaya, Waray, Hiligaynon, Maranao, Tausug, Maguindanao, and Chavacano. Accessible at www.covid19parenting.com, the resource includes Parenting Tips sheets on how to talk to children about COVID-19, managing stress, tips for when children misbehave, tips for parenting in crowded homes and communities, caring for children with disabilities, among others.
Here are some examples of parents coping with the pandemic, and how they practice positive parenting: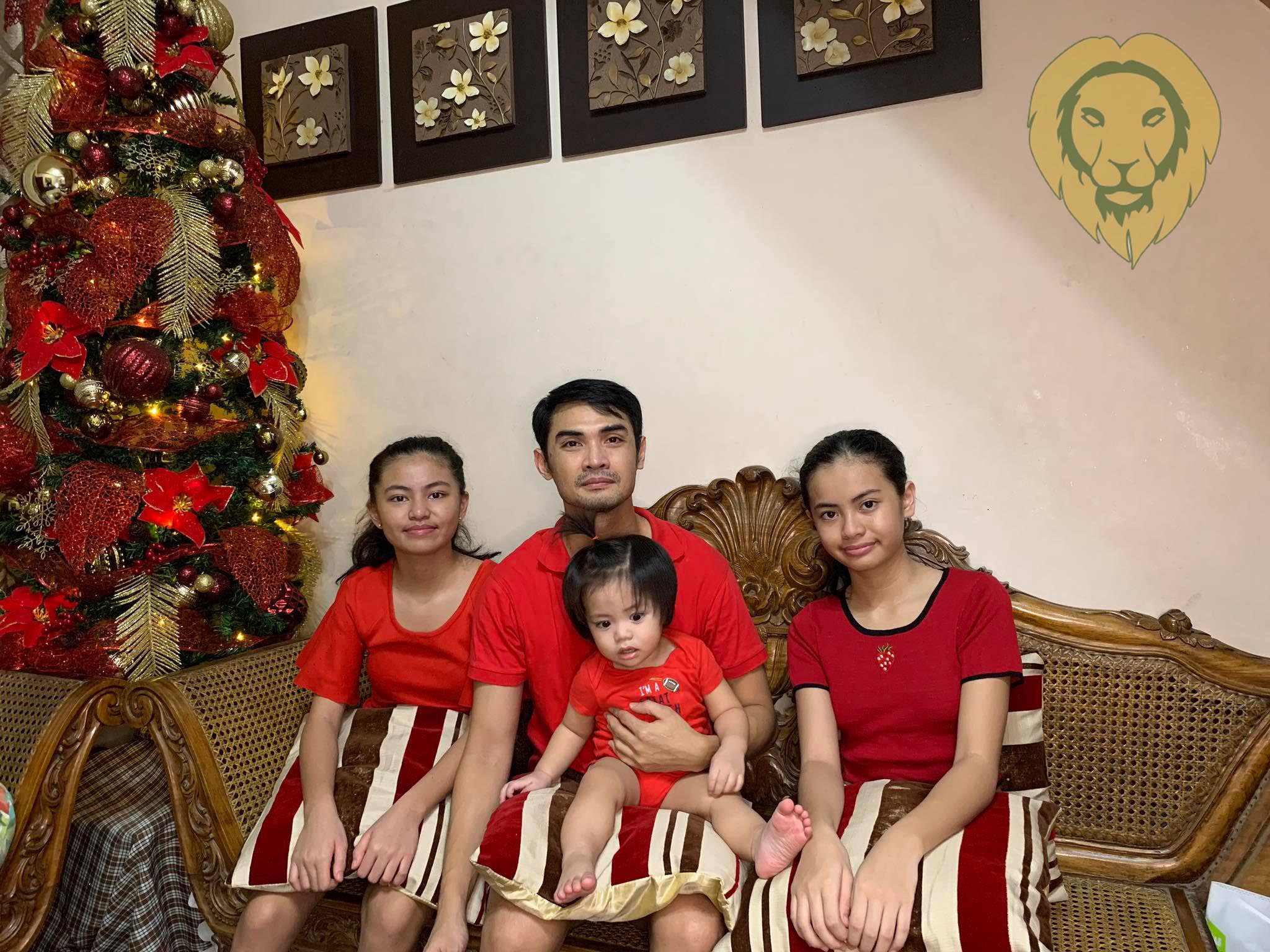 Angelo Raymund Santos, a single father of three, admitted that this pandemic hasn't been easy for him. Last year, Santos lost his partner to Lupus after she gave birth to their third baby. He was forced to resign from his regular job to take care of his children and attend to their needs, all this while grieving and worrying about the threat of COVID-19.
"Syempre kailangan mo sila suportahan emotionally and you have to be with them all the time. Sobrang hirap sa akin, syempre, kailangan mo mag-adjust sa mga bagay na 'yun," Santos said, "wala kang work, lahat ng gawaing bahay, lahat ng suporta, sa akin bagsak, alone."
["Of course, I need to support my kids emotionally and I have to be there for them all the time. It's hard because I need to adjust everything," Santos said, "I don't have work, I have to take care of the household, and support everyone alone."]
Santos comforted his children, helped them with lessons and ran the household, all the while looking for a job. Despite feeling stress and anxiety, he sought help from friends and sets alone time to rest and recharge.
Michael and Mich Villar are parents of an eight-year-old and a five-year-old. They confess that keeping up with the demands of work while taking care of children feels draining.
"Nangyari rin 'yung time na naiinis ka sa kanila kasi meron kang ibang ginagawa at nagfo-focus ka sa work pero 'di ka maka-focus kasi ang dating, nanggugulo sila sa'yo," Michael shared, "pero hindi naman ganun 'di ba? They just want to get your attention."
["There was a time that I was displeased with my children because I needed to focus on work but I can't because they were asking something from me. It seems like they were trying to bother me," Michael shared, "but it's not like that, right? They just want to get your attention."]
This husband and wife team worked out a way to cover for each other when one of them needs a break or will have a big day at work. "Diyan papasok 'yung importance ng partnership ng husband and wife kasi normal lang naman na dadaan 'yung punong-puno ka na kaya important na united 'yung husband and wife para 'pag 'yung isa ubos na, the other person can step in." Said Michelle.
["That's where the importance of partnership between husband and wife comes in. It's normal that you may reach a boiling point sometime. That's why it's important that the husband and wife are united so that when one of us is already drained, the other person can step in." Said Michelle.]
At the same time, they also openly talk to their children in a way they can understand whenever they need some time and space at the moment. "Ang learning ko diyan, hold on to that moment, pause, and communicate well with your children," said Michael, "kailangan ma-catch mo rin talaga 'yung sarili mo, maging conscious ka na gagawin mo kung ano 'yung tama."
[My learning is to hold on to that moment, pause, and communicate well with your children," said Michael, "you should be able to catch yourself and be conscious to do what is right."]
Comments