Rep. Alfredo Garbin Jr. was not able to defend the purpose of his National Press Freedom bill after Congress managed to shut down ABS-CBN.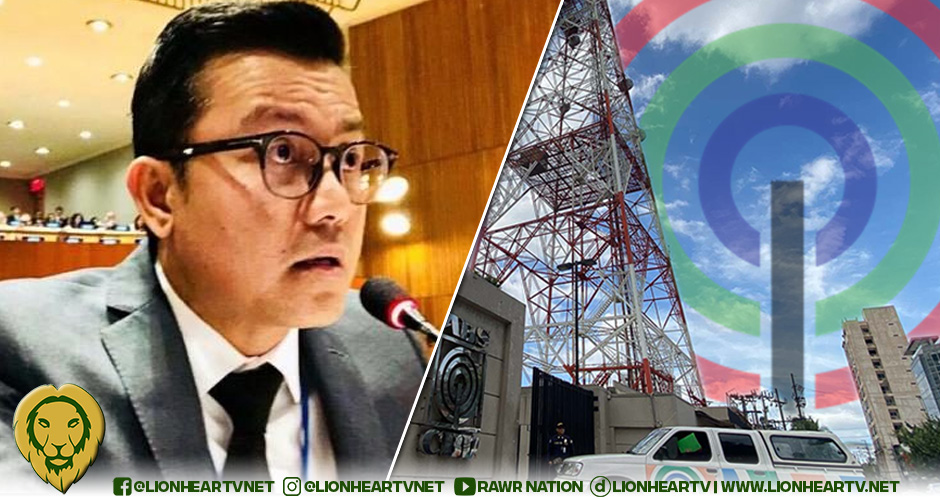 Garbin in an interview with Christian Esguerra in ANC's After the Fact on Friday, June 4, indirectly answered how Congress would promote press freedom when they were the ones who forced the largest broadcasting network to go off-air.
"You take exception of the 70 [congressmen] who voted against ABS-CBN. But I, myself have actively participated in the franchise application of ABS-CBN. And the records will bear me out that I really supported the application," Garbin diverted.
However, Garbin abstained from deciding the franchise application of ABS-CBN.
The congressman did not cast his vote during the decision on the franchise application of the Network in 2020, claiming that he already knew the result.
"Just to be clear, I did not participate in the voting. I did not vote yes either no," admitted Garbin.
"I didn't participate because I already knew the outcome of the proceedings."
According to Jonathan De Santos of the National Union of Journalists in the Philippines, the bill's purpose is only for government agencies to commemorate press freedom by holding ceremonies, not promoting what the bill is trying to envision.
"On its face, it's good… But if you take a longer view of it and also considering that the committee rejected the franchise of ABS-CBN. It's like a drop in the bucket.
"What it does is just tell government agencies to hold programs to promote press freedom and that's it," pointed De Santos.
Still, Garbin insisted that with his bill, media personnel will be protected from threats even though ABS-CBN is no longer on-air, causing journalists and its employees to lose their livelihoods amid the pandemic.
"What we have here is we want freedom of the press to have not only who has the right to speak and write but also includes the right to be respected and protected from threats.
"We are doing something for the press… This is a refined bill — and as I've said, the intention is to really commemorate what happened on November 23 in Maguindanao," Garbin stressed.
In July 2020, ABS-CBN went off-air after 70 congressmen voted to reject its franchise renewal application. This forced the Network to retrench its employees, with an exodus of talents transferring to other networks.
After it ceased its operation on free TV, ABS-CBN made a deal with A2Z to air some of its programs. The Network also struck an agreement with TV5 to allow its Primetime Bida lineup to be available in its evening program.
Aside from the agreement with other networks, ABS-CBN also ventured into the digital platform, strengthening its digital presence.