As the local TV industry finally returns to its pre-pandemic form, new shows are poised to capture the viewers' attention and lingering positive impressions, too.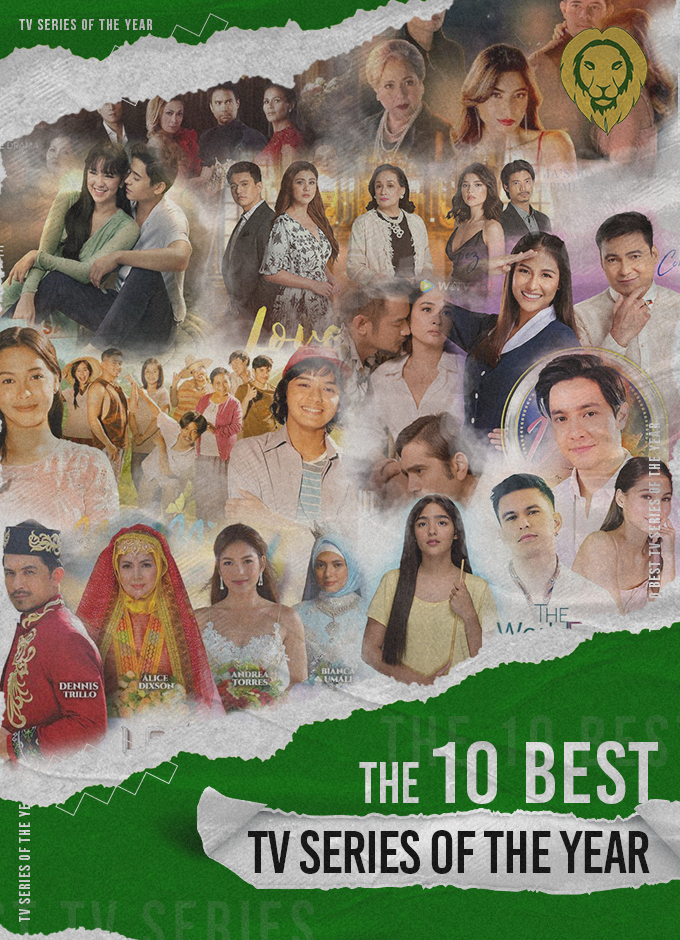 It's difficult to claim that the local television has already returned in full swing, with most TV networks still unable to fill their entire program line-ups with fresh, new shows.
GMA-7 and ABS-CBN 2 networks still have reruns in their daytime blocks, although it's worth noting that primetime blocks have (practically) returned to normal for a while now.
The dramatic surge of streaming services, where bold and innovative new shows found a home, also presented challenges for traditional television to keep its once unbreakable grip on audiences.
With the local entertainment scene slowly finding its footing amid the challenges of the pandemic, local production houses returned to delivering fresh and remarkable television content.
Check the standout TV series since the first day of 2021.
ABS-CBN's Ang Sa Iyo Ay Akin.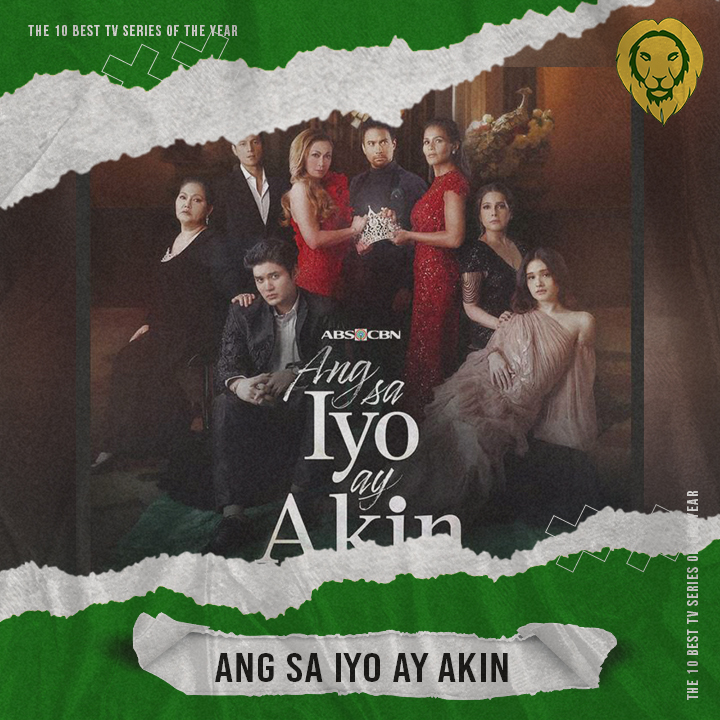 Drama, romance, revenge, and intense confrontations come together in this satisfying series, where the mind-blowing bigger-than-life performances of Iza Calzado, Jodi Sta. Maria, and Maricel Soriano take centerstage. 
There have been several revenge dramas in the past and most of them did well, so it was but natural for the showrunners of Ang Sa Iyo Akin to feel as if they were confronting a tall order. After all, ABS-CBN produced some of the most remarkable revenge dramas in history.
That said, Ang Sa Iyo Ay Akin isn't simply a drama in the mold of  Wild Flower or Pangako Sa 'Yo. 
It has strong hinges on relatable themes such as family, infidelity, and forbidden romances. The secrets and revelations also came aplenty which unsurprisingly made the show a fan favorite online.
GMA Network's First Yaya.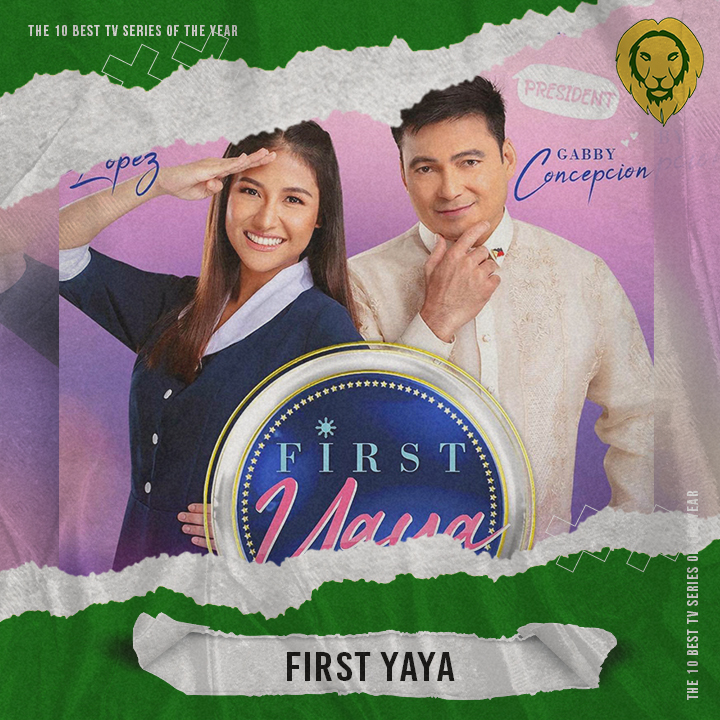 GMA Network certainly has been outdoing itself in the light drama department recently. 
The Network has delivered some of the most memorable light romantic dramas in the past few years, and they are [surely] making the impression they want from viewers as reflected by their shows' high TV ratings. First Yaya, isn't an exception, as it remains the highest-rated TV series for 2021. On the heels of the show's massive success came the rise of a new up-and-coming star in the person of Sanya Lopez. 
There is no question now that Lopez is tracking a path that will surely see her becoming one of GMA's new homegrown superstars.
First Yaya's charm isn't hard to understand. After all, we've seen shows like it in the past that triumphed in the rating game tremendously. In the case of this series, the secret lies in its relatability. It's a story of family and a fairytale romance that most Filipino viewers don't get tired of loving.
Huwag Kang Mangamba of ABS-CBN.
In an era where inspirational shows come and go, and often with minimal success, Huwag Kang Mangamba has made itself an exception by completing its run as the longest-running TV series to premiere and end within the pandemic. 
The show's timing could not be more perfect as the ongoing health crisis brought about utter frustration and confusion in people. Being a Christian country, the Philippines seriously needed some spiritual recollection. 
The said production served as a reminder that God never abandoned His people, which could have sent people to think of these trying times.
A big part of Huwag Kang Mangamba's appeal hinges on its talented cast members. Featuring the original Gold Squad teens–Francine Diaz, Andrea Brillantes, Seth Fedelin, and Kyle Echarri, the show certainly spotlighted the young characters more, probably to deliver its message to its more [spiritually] vulnerable viewers: the youth. 
Its link with the 2009 series, May Bukas Pa, also provided that sense of nostalgia, as it relived those inspiring moments brought by Santino's life. Referencing the show to using the term "bro" (short for brother) was popularized by Santino to address Jesus Christ in the same universe as May Bukas Pa.
ABS-CBN's Init Sa Magdamag.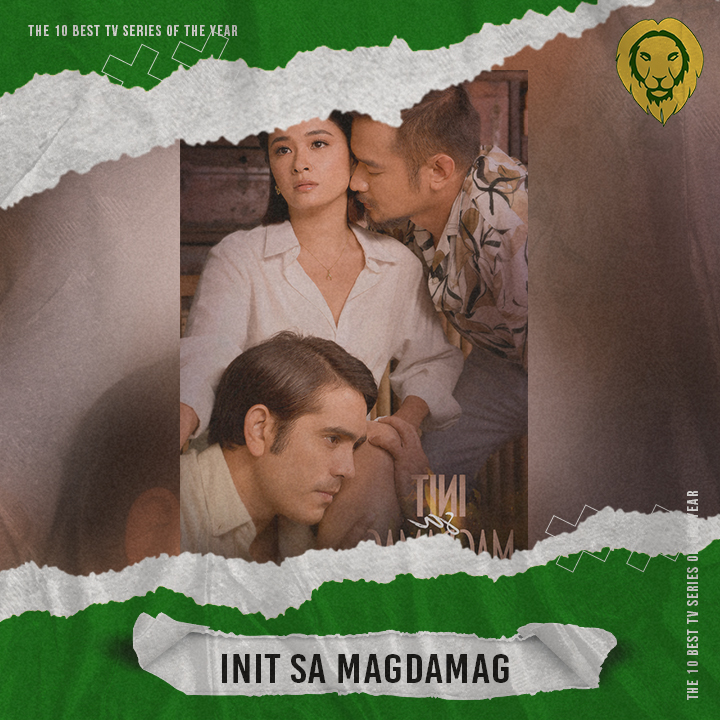 Political dramas have long crossed with traditional soap operas, although not many productions tackled that chaotic world with depth and angst. While Init Sa Magdamag can't categorically be a full-fledged political TV show, it did offer a more realistic and braver look at Philippine politics, albeit its more dominating themes. 
It still feels the show could have confronted its political motifs with sharper claws. Yet the script was already engaging enough to tackle the lead characters' familial and relationship woes alone.
Of course, it's difficult to miss the stellar performances of Yam Concepcion, JM de Guzman, and Gerald Anderson.
Also, the drama boosted the thrill, capitalizing on the sultry interpretation of its lead characters. That's all part of a much bigger drama.
Legal Wives of GMA Network.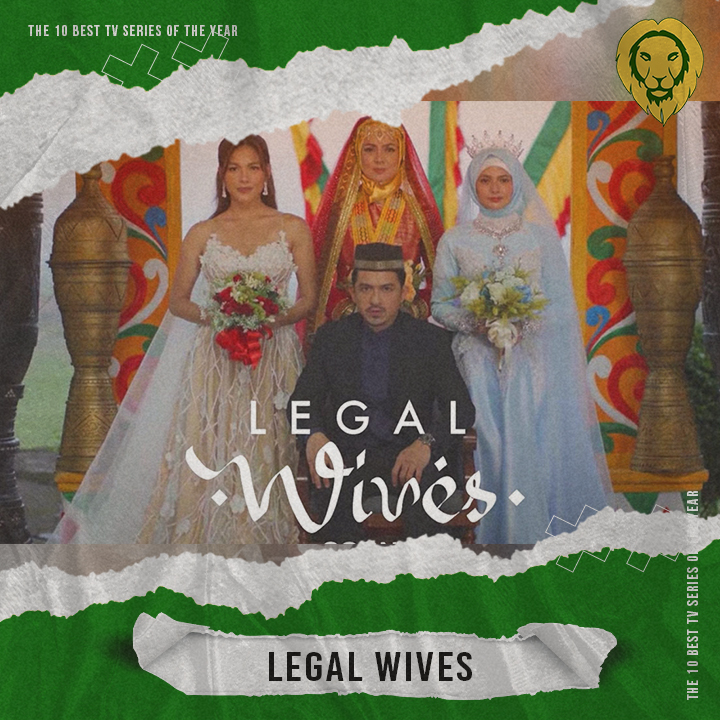 There are genres and themes that viewers seem not to get tired of seeing on a TV show or movie, over and over again. That is evident in the shows carrying themes like revenge, us-against-the-world romances, rags-to-riches tales, and infidelity–these went to become successful in the rating game. 
GMA Network, however, does not settle with giving what the audiences want. They provide what the people want and add something more.
That seems to be the case with Legal Wives. 
It tackles infidelity, but it does not revolve around betrayal alone. The show is an epic cultural drama, and 'infidelity' is just one of the intriguing topics to be covered. The series spotlighted Dennis Trillo's character, Ishmael, a Maranawon royalty bound by his family and religious practices. 
Interestingly, it tackled the infidelity trope from different angles. The discussion on polygamy takes center stage in the story, and the show presented various contexts and ways to look at it, especially when one is an outsider. 
One should not miss the actors' exemplary acting involved in the show, especially Trillo, who compellingly articulated his role.
GMA's Love of My Life.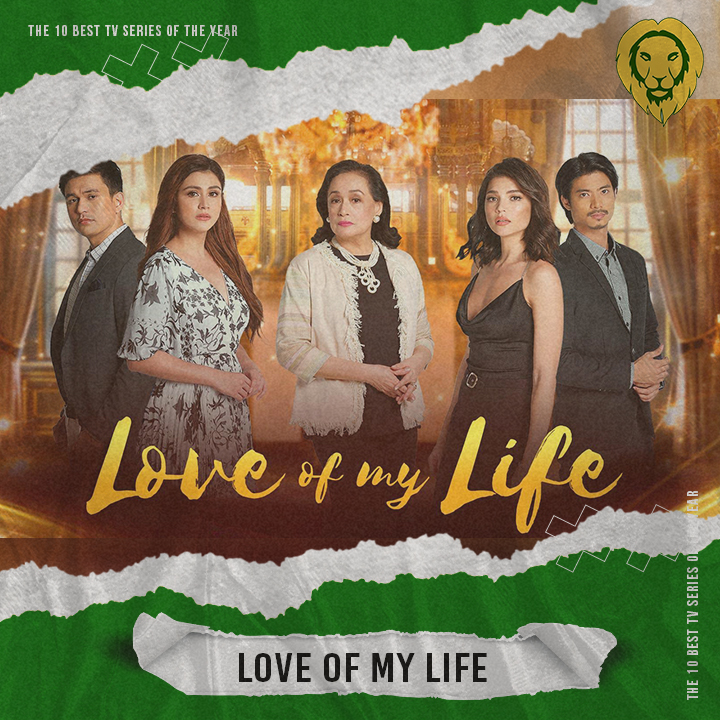 The screaming familiarity of this family drama can create a misleading impression that it would fail to deliver something new, other than what its predecessors already did. Love of My Life proved that impression wrong by not just offering something fresh but also powerful performances from its brilliant cast.
When it comes to its depiction of the modern family, the show showcased exciting energy by going through interesting and intriguing facets of relationships. 
Its perspective on how powerful matriarchs keep the family together is also something to take inspiration from.
Nagbabagang Luha of GMA Network.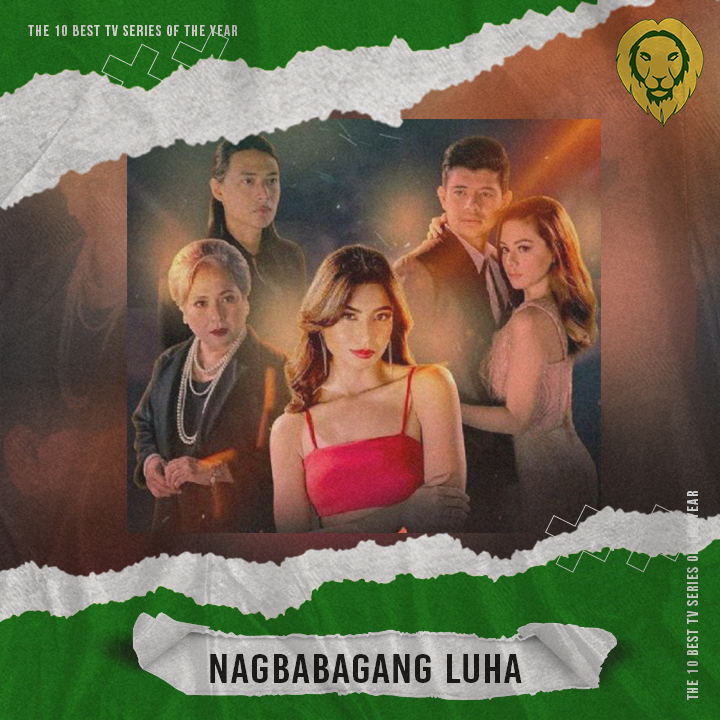 We keep seeing classic movies and TV shows get revived on the small screens, and it's no wonder because Filipinos seem to like seeing the same story carried out by another set of actors. This practice does not always generate hits. 
The local audience is no different from the Western counterparts in insisting any piece leave–the original versions untouched. When the likes of Mara Clara, Darna, and Encantadia get rebooted again, the viewers swallow their words by falling prey to the nostalgia of these remakes.
Nagbabagang Luha, based on an Ishmael Bernal classic shown in 1988, was all geared up to offer campy and oversized dramas to viewers, which it did courtesy of the confrontations between the leads. 
Glaiza de Castro's impressive versatility took center stage in this drama. As Maita, as previously portrayed by Lorna Tolentino, De Castro unsurprisingly pulled off her acting chops.
TV5's Niña Niño.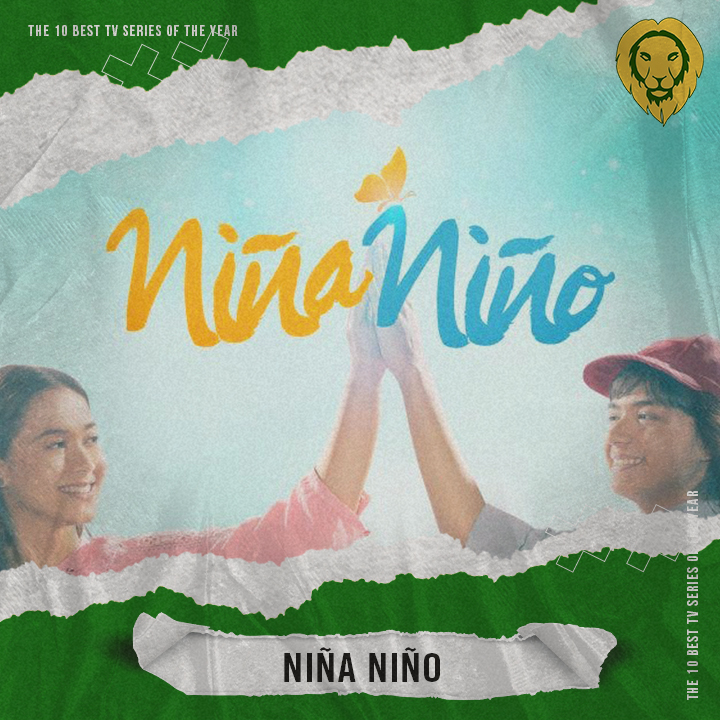 By the conclusion of its first week alone, Niña Niño already was showing signs of becoming a remarkable show. 
It was clear it was going to impress with Maja Salvador in the lead, but it did offer a lot more than most probably expected. It probably helped that the show is yet another miracle-serye that most Filipino viewers love.
In the past, the likes of May Bukas Pa and Mga Mata Ni Anghelita delivered high viewership for their respective networks. 
Niña Niño seems all-poised to generate the same success with its miracle-laden narrative. It's an interesting way to give inspiration at a time most Filipinos are burdened by the impacts of the ongoing pandemic.
GTV's The Lost Recipe.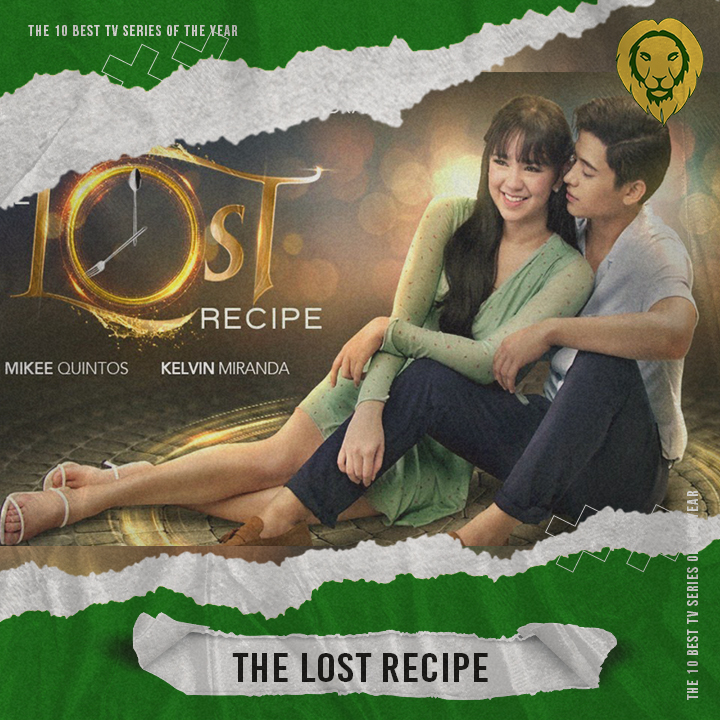 A string of aesthetic and savory charms populate this GMA Public Affairs series, which delivered a satisfying marriage between romance and fantasy. 
It is one of the most handsomely-shot local series this year, The Lost Recipe is a show to behold. Featuring GMA Network's rising love team this year–MiKel (Mikee Quintos and Kelvin Miranda), The Lost Recipe follows a young aspiring chef who went back in time to discover the secrets of a leading restaurant chain, which kept his own from thriving and becoming successful.
Although the series ultimately became less and less insightful about the element of time travel and fantasy, as it fixed its focus on the budding romance between the leads, it did show something lovely to the eyes: a cornucopia of culinary riches, and a glimpse to our beautiful past. And of course, the beauty of Miranda, one of his generation's budding superstars, is also something else.
The World Between Us of GMA Network.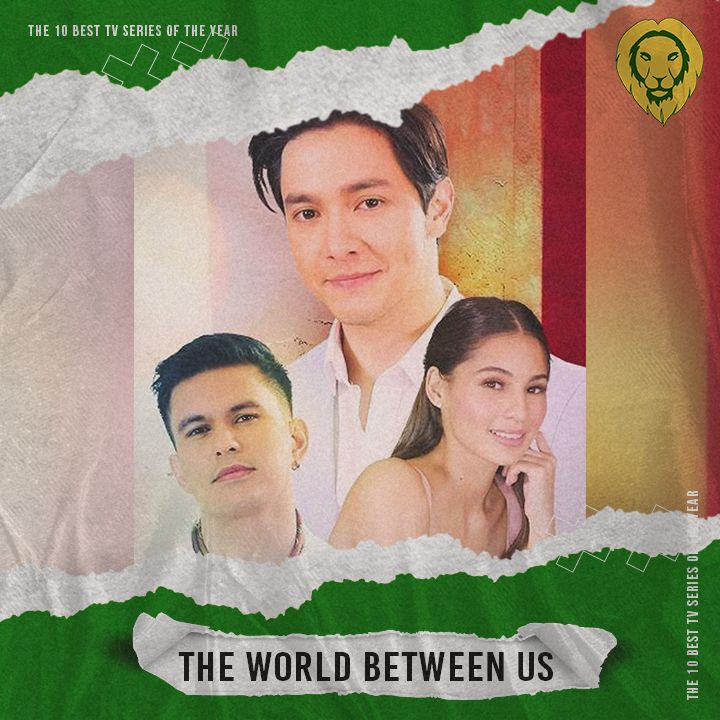 The 'us-against-the-world' trope has long been the most pervasive theme in local television drama, and The World Between Us takes advantage of that familiarity and bond with the audiences who seem to fall for this genre over and over again. It should not surprise, given its beautiful cast included GMA Network's top leading man, Alden Richards.
The show fulfilled its promise of proving how true love conquers all. It offered a brand new look at destined romances. 
Richards and Jasmine Curtis-Smith no doubt made a very good-looking pair, which may be one of the show's biggest assets and reasons why it came back for a second season.
Which of these shows are your favorites? 
Do you have something else in mind? Please consider sharing your thoughts in the comment section.
Comments