In an interview on December 10, veteran broadcast journalist Ces Drilon shared that losing her job in ABS-CBN during the pandemic was a blessing in disguise.
Drilon was among the first workers laid off by ABS-CBN Corporation following the non-renewal of the network's legislative franchise.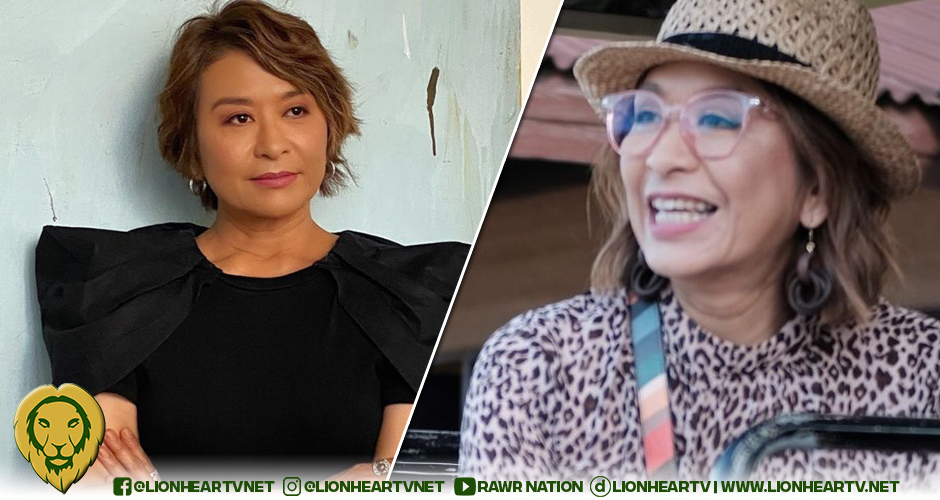 According to her, she is now devoting her time to another thing she loves doing. She used that situation to explore something else.
"I think what happened after I was retrenched from ABS-CBN was that I pursued my other interests. I took courses in natural perfumery, soap making, balm making, scent making. I'm pursuing making or creating things that are healing and nurturing from nature. I guess the pandemic was a blessing in a way that forced me to look into other things."
After losing her job in ABS-CBN, Drilon was forced to look for a new source of income, so she decided to continue farming, which she had planned for a long time.
"I think I was successful in exploring other parts of me that I would never have done had the pandemic not happened that forced me in a situation where I'd look for other means of earning income.
"I'm starting a farm in Indang. It's not very big, it's just a small lot. It is an extension of what I am doing kasi gusto ko 'yung mga creations ko meron akong tanim na gagamitin. It's exciting," said Drilon.
Instead of wallowing over the situation, she focused on something else and discovered a new passion.
"Cause when you lose your job parang you lose purpose e. Parang ba't ka pa gigising araw-araw diba? Parang wala kang motivation. Minsan hinahanap din ng katawan mo 'yung busy ka diba?
"Ang hirap naman nung parang idle ka lang. I retired as a reporter in 2015 and then I was just doing Bandila and I was bored to death. Parang anong gagawin ko ngayon? Mage-exercise o mag-yoyoga? You need to live an active life," she added.
Drilon is utterly excited and inspired by the new things she does.
"I feel so energetic. I didn't realize at my age that I'd be so inspired and so full of ideas. Nakakabata, parang lagi kang may energy kapag may bago kang ginagawa, may bago kang passion. I think that's where it's from e. It's like I'm so excited and energized because I'm trying so many new things na hindi ko ginagawa noon. It's a whole new world and very exciting. Imagine, I am approaching 60, but I feel younger than ever," Drilon stressed.
Meanwhile, veteran journalist Ces Drilon has finally entered the world of acting after being included in the boys love (BL) series Love Team: Beyond Boys' Lockdown.
In the released trailer of Ticket2Me, Drilon will play the mother of one of the stars, Ali King, who is Alec Kevin's partner in the said series.
Season 1 of the said BL series first aired last year titled "Boys' Lockdown."
Comments