In solidarity with the LGBTQIA+ community, TELUS International Philippines (TIP), a leading provider of digitally enabled customer experience and business process solutions, is celebrating Pride Month and reaffirming its enduring commitment to diversity, equity, and inclusion through art, fashion and personal expression.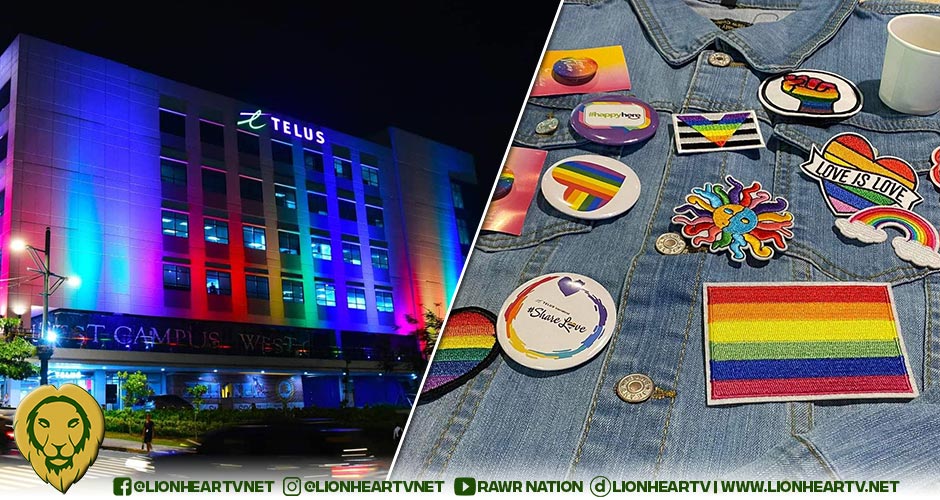 Through their participation in and sponsorship of multiple Pride Month parades and in-person and virtual events and activities to foster an inclusive workplace culture, TIP has demonstrated its long-standing support for the LGBTQIA+ community since the company's inception in 2005.
This year, one of TIP's Pride events was dedicated to self-expression, enabling the community to celebrate their authentic selves through a Design Your Own Pride Jacket activity and fashion show.
Celebrating Pride Month in 2022 through Fashion and Personal Expression.
"Coming together to celebrate Pride Month has become an annual tradition for TELUS International Philippines. This year, one of the ways we wanted to share our fun and diverse culture is through a highly engaging event that's focused on expressing oneself through fashion and finding pride in one's style," said Warren Tait, Global Vice President of Brand, Marketing, Culture and Facilities at TELUS International.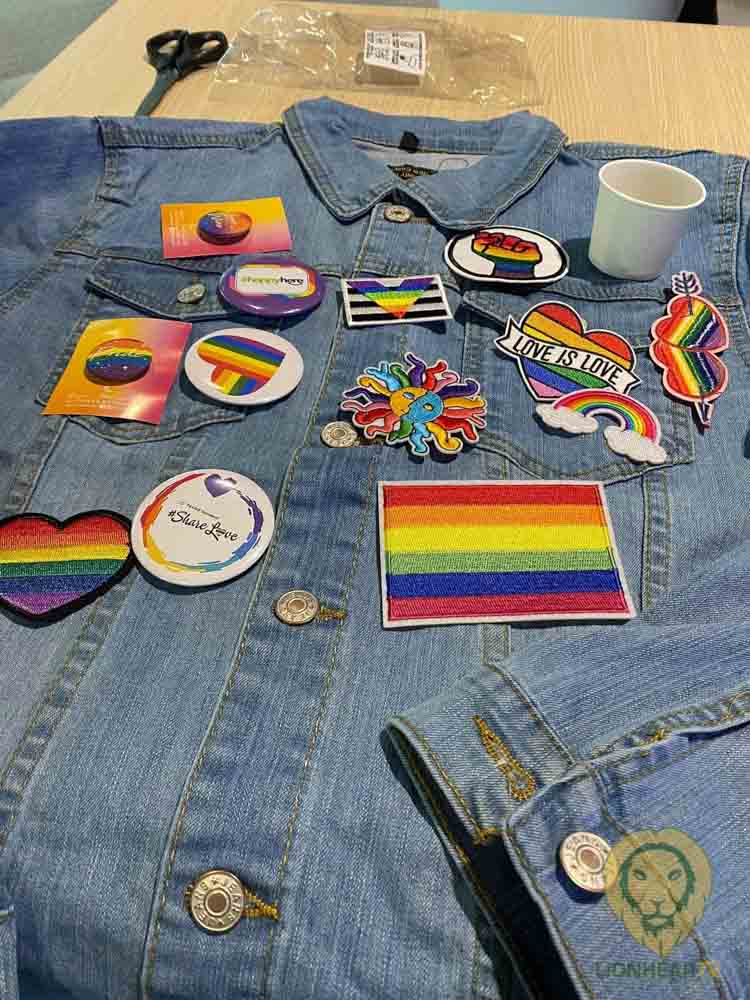 With the Design Your Own Pride Jacket activity, attendees had an opportunity to express their most authentic selves freely by creating art out of a jacket. Each was provided with a denim jacket along with design materials, such as Pride-themed clothing patches, pins, and buttons.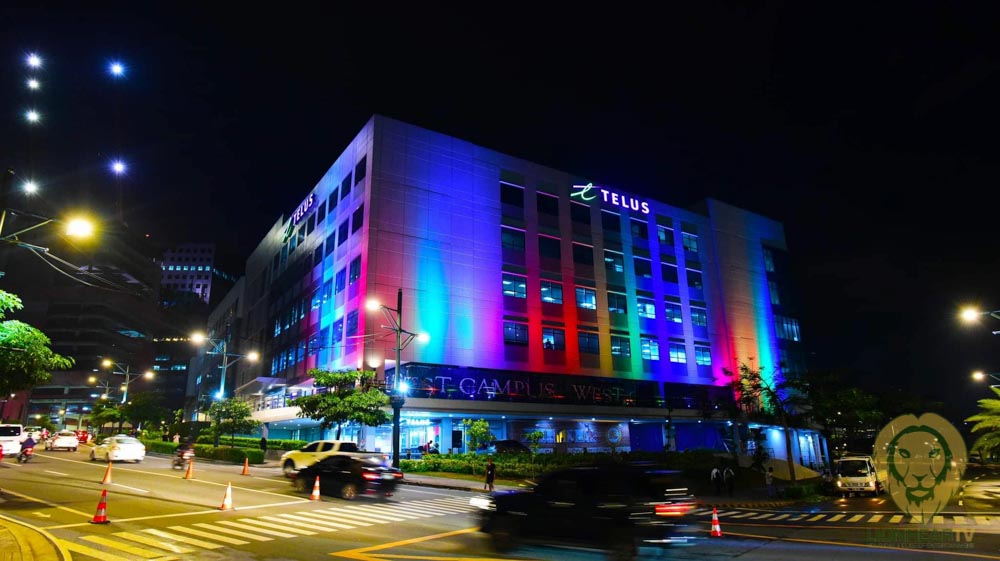 In collaboration with SoFA Design Institute, a proud partner of TIP in providing opportunities for further education via the TELUS International University, design instructor and respected fashion designer, Fred Telarma, led the activity and shared his insights on self-expression and fashion design. He also delivered a live demo for designing your own Pride denim jacket, allowing attendees to learn design techniques.
"Pride Month to me is about expressing and celebrating your authentic self in any way you want. And I believe that fashion can be a powerful tool for self-expression. Fashion is performance art, which allows us to produce clothing that speaks and walks with a message—conveying a story at every turn," shared Fred Telarma, Design Instructor at SoFA Design Institute.
As part of sharing TIP's fun culture, attendees showcased their personalized jackets in a fashion show as if they were walking down the runway.
Empowering LGBTQIA+ Members in the Workplace.
"At TELUS International Philippines, we are committed to building a caring company culture that champions diversity, inclusion, and belonging, ensuring all our team members feel supported and valued. Since 2014, our team member resource group, Spectrum Philippines, has provided our team members from the LGBTQIA+ community a platform for making the workplace culture more accepting, and the benefits and facilities more inclusive," said Tait.
Spectrum Philippines has become a venue for a healthy exchange of ideas and open conversations that enables TIP team members to share their experiences in a safe and comfortable environment. It continues to embrace diversity programs and guarantees that the unique needs of the LGBTQIA+ community are considered and represented in workplace programs.
Aside from being an active member of organizations like the Philippine Financial & Inter-Industry Pride (PFIP) and participating in industry activities that support the LGBTQIA+ community, TELUS International Philippines and Spectrum have celebrated Pride Month in the past by hosting a series of learning sessions and developing initiatives with a focus on SOGIE, HIV awareness, and the struggles of being an LGBTQIA+ individual in the Philippines.
"During the height of the pandemic, TIP and Spectrum were able to organize transition our activities to a virtual setup – hosting everything from virtual binge-watching parties of movies, TV shows, and concerts that celebrate Pride, to having a soju and SOGIE 101 virtual activity," shared Bogs Orial, Spectrum Philippines Officer and TIP team member. "With the lifting of pandemic restrictions, our team members are now trying to rediscover and reassert their identity and personal styles."
"TIP and Spectrum have always strived to encourage members of the LGBTQIA+ community to feel confident in themselves. We create safe spaces which amplify the voices of the LGBTQIA+ community members in society, ensuring all their concerns and unique needs are addressed.​ We also support them by providing a multitude of opportunities for expressing their true selves and pursuing their passions, including our year-long diversity and inclusion programs," explained Shey Cruz, TELUS International Philippines team member, and Spectrum co-chair.
Spectrum has been a prominent influence on positive change in the workplace, championing team member support systems like the extension of HMO coverage to dependents, domestic partners, and same-sex partners of team members, the availability of gender-neutral, self-identified male and female washrooms across all sites, the use of preferred first names and pronouns in company communication and events, and non-binary clothing policies.
"As a proud trans woman, I really appreciate how I can freely express my identity at work. Whether it's respecting my preferred name and pronouns, not limiting our fashion choices to the traditional clothing for those born male or female, and providing education about respect, diversity and inclusion for leaders and team members alike, I know I can come to work as my genuine self at TELUS International Philippines", shared Cruz.
"TELUS International Philippines team members' day-to-day experiences have vastly improved because of the small but consistent changes and the current initiatives focused on diversity and inclusion—enabling a safe, open, and accepting work environment. We are also very proud of the large ally community in our office, who continually support and espouse equal rights together with our LGBTQIA+ team members," said Tait.
At TELUS International Philippines, the celebration of the LGBTQIA+ community continues beyond June and is lived in the company's culture. The company is hosting multiple activities to celebrate Pride including the second run of their Ready, Set, Drag intersite contest, a fundraising activity to support the Love Yourself Foundation, and Ted Talks-style sessions about LGBTQIA+ excellence and leadership.
Comments